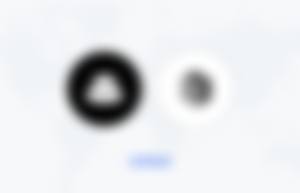 Coinbase a San Francisco based exchange for crypto currencies listed another two(2) crypto currency coin.-Balancer (BAL) and Ren (REN) was officially listed in Coinbase this day.
Starting today, Coinbase supports Balancer (BAL) and Ren (REN) at Coinbase.com and in the Coinbase Android and iOS apps. Coinbase customers can now buy, sell, convert, send, receive, or store BAL and REN. BAL is available in all Coinbase-supported regions, with the exception of New York State. REN is available in all Coinbase-supported regions, with the exception of New York State and the UK.

Balancer (BAL)

Balancer (BAL) is an Ethereum token that powers the Balancer protocol, an automated market maker that lets anyone create or add liquidity to trading pools while earning customizable trading fees. Balancer pools can have up to 8 tokens and each token can be individually weighted within the pool, such that one token can make up as little as 2% of the total.

Ren (REN)

Ren (REN) is an Ethereum token that powers Ren's open protocol for transferring cryptocurrencies between blockchains. Ren aims to bring popular assets like Bitcoin and Zcash to blockchains including Ethereum, making it possible for these assets to participate in Ethereum's decentralized finance ecosystem.

One of the most common requests we hear from customers is to be able to buy and sell more cryptocurrencies on Coinbase. We announced a process for listing assets, designed in part to accelerate the addition of more cryptocurrencies. We are also investing in new tools to help people understand and explore cryptocurrencies. We launched informational asset pages (see BAL here and REN here), as well as a new section of the Coinbase website to answer common questions about crypto.
After listing of this two coins in there platform this past few hour there prices is on rise. and some article prediction was publish one of this article is written by John Isige which is about REN
REN/USD is holding above the 50 SMA initial support following a breakout above a descending parallel channel.

Ren leads DeFi projects in recovery, aiming for $0.30.

Decentralized finance (DeFi) tokens such as Ren, retreated massively in September as discussed in the Ethereum price forecast. The sector offered alternative and diversified investment options to Bitcoin and other major digital assets. The tremendous support saw tokens rally by over 100% with some selected assets like Yearn.finance hitting all-time highs of $44,000.

Ren also experienced massive growth from March 2020, hitting all-time highs of $0.6 on September 1. Unfortunately, its woes started, leading to losses towards $0.1. Support established at $0.16 allowed the bulls to regain control over the price. However, attempts to go back to the yearly highs have been thwarted by the bearish wave cruising mainly in the DeFi ecosystem.

At the time of writing, Ren is doddering at $0.26 after rallying over 10% in the last 24 hours. The token is among the most-improved digital assets in the market. The 4-hour chart illustrates a breakout from a descending parallel channel. The price is also holding above the 50 Simple Moving Average (SMA).

REN/USD price chart by Tradingview

The Relative Strength Index (RSI) emphasizes the growing bullish grip following a vivid recovery from levels near the oversold. As the RSI grinds closer to the overbought, the buy orders are bound to increase, creating more volume that will support the uptrend in the near term.

Resistance is anticipated at $0.28 and $0.30, respectively. Once these two hurdles are flipped into support levels, the journey back to the all-time high will gain traction. On the downside, support at the 50 SMA is key to the uptrend. Other key levels to keep in mind include the 100 SMA, $0.24, and $0.22.

Spot rate: $0.26

Percentage change: 0.38%

Relative change: 0.26

Trend: Bullish

Volatility: Growing
Balance Coins (BAL) record a 0.14% rise in price after the listing in coinbase platform.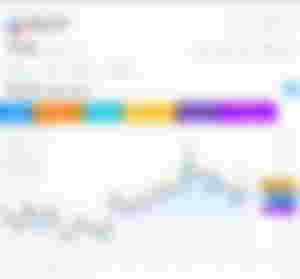 BAL rose 0.14% following the Coinbase listing, from $13.54 to $13.96, per data metrics site CoinMarketCap. Its overall daily trading volume increased by $5 million, from $58 billion to $63 billion. But in the past 24 hours, however, BAL's price dropped by 8%, from $15. And today's price is almost a third of its all-time-high price of $37.86, which traders reached on August 30.
On the other hand Ren coin (REN) is rose 9% in price after the listing.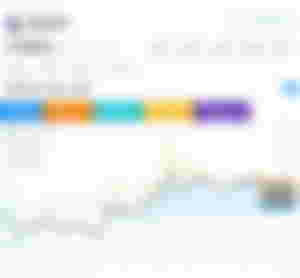 Ren, which trades as REN on exchanges, rose 9% following the listing, from $0.21 to $0.23. Trading volumes also rose from $83 billion to $101 billion. But its price also fell today overall, also by 8%. 
Resource: