Why I feel I am so blessed?
July 6, 2022
Did you know the feeling that even you dont have the perfect and convenient life but deep inside you fell that you are more than blessed?
My life today was not the life that I wished for especially with Adrielle, coz as you know my partner is not an ambitious human being(as innnnn) he was contented with what kind of life we have today, like we eat 3x a day, may pangmeryenda si Adrielle, may gatas at vitamins and thats it. He is not planning anything for the future, kumbaga bahala na si Batman.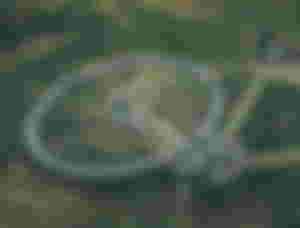 Sometimes I am telling him to lessen her being a drunkard or alcoholic kasi nga what if he got sick, we dont have any savings from a bank or from my wallet, nor insurance for him or for Adrielle, but he will answer me like this, you always have what ifs and keep on being pessimistics, ndi ba hayaan lang kung anong mangyayari. Can you see how his mindset is diba.
That was just some of the example of how my life is now and I know you dont even have to be on my shoe either right.
But if you will look at my article title, its about why I feel blessed right, so here it is.
I met NOISECASH
My life before was so boring as in talaga na feeling ko masisira ang ulo because most of the day Adrielle and ako lng sa bahay and I am not into talking with neighbors also and here in our compound mostly we are kind of mind you own business din, then I only had facebook as socmedia but its kinda boring and toxic din diba, and since we are on tight budget I seldom have an internet access.
But when I met noisecash, medyo nagkakulay ang mundo ko, tho at first wala akong common friend na makakausap but it was bit different na coz I have noisecash wherein I can share my thoughts, rants and other stuff and without being judge by others but rather gives you more positive advice or encourage you and as noisecash became older and older, I already feel that I have my family and friends here kahit virtually lang, un feeling mo kilala mo na sila kahit ndi pa kayo nagkikita thats how I felt now with noisecash users.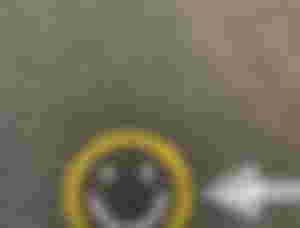 I met ReadCash
I often heard and read readcash at noisecash feed wayback I am starting at noise but since I am not good in writing and my english ability is just a normal one, I did not show interest to find what with readcash, not until we found out that my nephew Baby Mikmik who is 3months old that time is having a leukemia and we need a huge amount for her laboratories.
To make it short, Baby Mikmik open the doors for me in this blogging world coz right after Ma'am MJ told me to write an article about Baby Mikmik, my hesitations were gone and tried my best to write and it did not stop there, coz I meet a user who is so kind hearted and despite the difference in nationality, and meet virtually, this user never abandoned me up to this moment, tho he is not active in noise and readcash but our connections never stop, before we talk on TG and he/she even advice me to have a discord coz he/she is more active there, but because of busyness we seldom talked.
I met Hive
Now that we are experiencing sudden changes with our readcash coz of the dip of BCH, I also enter the world of Hive via Ecency, and as for my experience as a newbie here, as in hirap talaga ako at nangangapa, but since I was curious how the qorld of hive runs, I asked our beloved sis @bloghound/wickedsoul(isa sa napakabait at generous user yan in all platforms)sa mga pasikot sikot sa hive and she is patiently answering all my querries ganun sya kapasensyosang tao, kaya naman I salute you sis, I know there are some users din naman like her kumbaga para sa akin sya lng ung tao na kayang lapitan ng makapal kong mukha hehe,may hiya pero keri:).
Then I have another one person to contact if I a bit shy kay sis bloghound, and that is the user that I am talking a while back, I told the user that I am at Hive(Ecency) now and he/she welcomes me and start guiding me again.
==
Those are my reasons why I feel I am so blessed entering the online world via blogging, the people I virtually meet here gave me more reasons to continue what I have started, they never let me feel that I am alone and they gave me the assurance that I had thier back whenever I need them, and having that feeling makes me feel that I so much blessed that I meet them. Hopefully I can meet them oneday to say my warmest,deepest thank you and show how grateful I am to meet them and became part of my life.