Materials:
8/10 small pieces of rui fish,

1 cup of onion,

2 tablespoons of ginger juice,

1 teaspoon of turmeric powder,

Chili Guru half a teaspoon,

Cumin guru half a teaspoon,

Half a teaspoon of coriander guru,

7 raw chillies,

Coriander leaves,

Oil

salt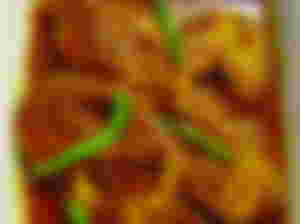 Method:
First wash the fish pieces well and put turmeric powder, chilli powder and salt in it and leave it for a while. Heat oil in a pan and lightly fry the fish pieces on two backs. Now fry half an onion in a pan. Now add all the spices and salt one by one to the pan and cover it with fried rui fish and adequate amount of water and cook for 20 minutes. When you see the fish spice thickening, slice the green chillies. Fold in the coriander leaves and onion and serve.