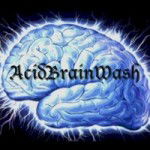 I grew up in Charlotte, went to South Meck. I remember Jones and Davis, when South Meck won the 4 Corners round robin tournament.
I've seen Jordan & Jamison play, both as pros and high school.
The best Basketball player I have ever seen...was Johnny Edwards.
There is no doubt in my mind of this, he dominated the court against Men when he was in 9th grade at Quail Hollow.
Does he deserve to be on this list? Maybe.
Melvin Stewart swan for MAC and won 2 gold medals & a bronze in 1992, while setting a World Record.
I have been blessed to know Melvin & Roman Phifer.
I played football on the 14-0 Sabres '81 team with Roman and swam with Melvin at MAC....But...
No one has impacted me more than Johnny Edwards to excel and not make bad choices that could ruin all my hard work.
Today, no one remembers how good Johnny was, kinda like how Gus Travis was the most syndicated writer in America for years with the Charlotte News.
Some things do deserve to be put into perspective. As Greatness is it's own reward.
...
I am J1, find me on GAB.com @AcidBrainWash
Sponsors of AcidBrainWash