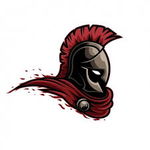 There are a lot of faucets online that gives cryptocurrencies. FaucetCrypto is one of the best, or rather "The Best" crypto faucet out there. There is a tons of way to earn in FaucetCrypto, from its own Faucet Claims, to Surveys, Ptc Ads, Shortlinks, Offerwalls, tons of Achievement and on the latest update, they have this own Items that can be used or you can sold it on the Market. It also support not only the top crypto in the market, but also the crypto that you won`t see in a regular faucet like Bitcoin SV, Bittorrent, Pirate Cash, Komodo, Pivx, Reddcoin, Raven Coin, Syscoin, Verge and Horizen.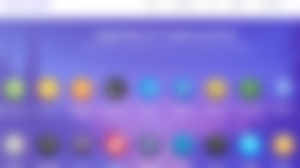 Faucet - A built in faucet that you can claim every 30 minutes, and can be boosted with an Item.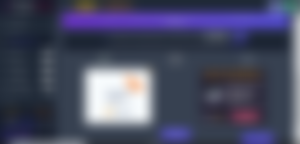 Ptc Ads - This is Paid To Click, it will bring you to an Advertisement, all you need to do is wait for the timer to expire then a "Continue" button will appear, press that, then it will bring you back to the FaucetCrypto dashboard with the rewards.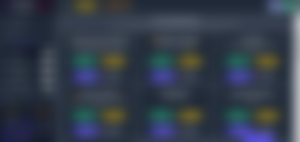 Offerwalls - One of the way to earn a lot in these platform, most of them are the reputable surveys out there that will give you big rewards, there is also watching videos, playing games and download apps to get a certain rewards.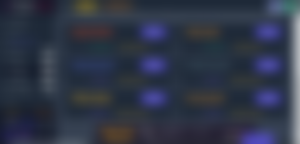 Shortlinks - this is one will bring you to a website then finish a certain short task ,like waiting a timer then proceed to step 2 until the last task is finished to bring you back to the Dashboard and get the reward. I would say that, with all of the faucets I know, FaucetCrypto has the most easiest and Ad friendly shortlinks out there.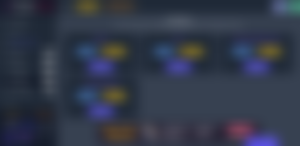 Challenge - Here is where you can collect all the rewards for finishing Shortlinks, Ptc Ads, Leveling Up, and also there is a Daily Login rewards.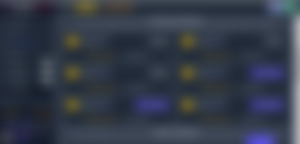 This is the new feature in the latest update in FaucetCrypto. Every time you finish a task, there is a chance of dropping an item, like Potion, Gems, Bracelet, Gold rings and Silver ring. This items can boost earnings in the platform, like boost to shorten the timer of the Faucet from 30min to 15min, increase your commision coming from referrals or even boost the item drop.

Inventory - where you can check you items to decide whether you wanna use it or sell it.

Market - This is my favorite part the recently added to the plaform. You can buy and sell an Item depends on what you need. You can go to market and find an Item which you think is a reasonable price, then its either use it or you can sell it for a higher price. Its like you a mini buy and sell crypto market which is so much fun. Also there is a different rarity in the item, Common, Uncommon, Rare, Epic, Legendary and Mythic, Savage, of course the higher the rarity the higher the price. Here is an example: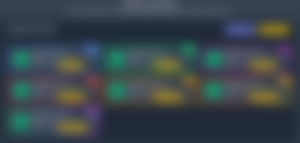 News Feed - here is where the new updates are posted, and show which one are changed or any additional features.

Leader Board - it shows here who are the Moderator, Beta Insider and Administrator, you can see them in Chat

Help Guide - you can read here some additional information about the platform

Support Center - here you can read any troubleshoot that you may encounter or even if that is not enough, there is a support ticket that you can send so the platform can give you assistance
In here you can put an advertisement for you other platform to showcase to other user, specially platform that has a referral feature. This is a great way to boost your referral from your other platforms.
Deposit - Here you can exchange your Coins into Credits, and then you can use your Credits to avail an Advertisement or you can manually deposit using your wallet to transfer to FaucetCrypto.

Advertisement Rate - 16 sec , 100 views , 70 Credits

- 40 sec, 100 views, 140 Credits

Ptc Ads - you can put your Advertisement here from other platform using your Credits
Referrals - you can earn more by using your invite code, share it to others, so you can have a 20% commission bonus from your referrals overall earning. It will not reduce the earnings of your referrals.

Withdraw - I would say that this is one of the best feature here in FaucetCrypto, not only you can connect it to Faucetpay.io, one of the biggest micro wallets available, which you can withdraw from your faucet to Faucetpay.io with no fees and instant transfer for BTC and ETH which are known for high transfer fees. Even with a Direct Withdrawal, there is almost no fees, for only 5 Satoshi, you wouldn`t even notice. Here some example.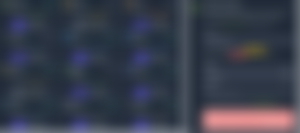 History - here you can check you past transactions. Here you can see that I almost withdraw everyday or every other day, that is how fast you can earn here.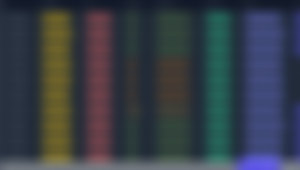 Settings - here you can change your Profile photos, Edit your name, or even change you Email address. Also this is why FaucetCrypto is unique to other faucets out there, here you can connect your account to Facebook or Google and you can monitor your account on which devices you logged it into and remove it to that device if you wish so.

There is also a feature to double the security and safety of your account, you can activate 2FA which they will give you code, that you can use to recover your account. You have to make sure to safeguard the code and not to give it to anybody or else you account could be accessed or if you forgot you cannot access your account anymore.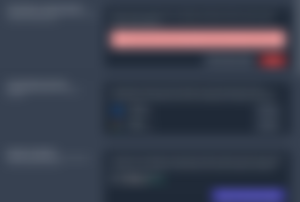 I will highlight some of the feature to make sure you can easily find them. I will mark them in a Red Box.

Balance - you can always choose what currency you want to show in your balance, BTC, USD, BCH, LTC and more, as for me its Bitcoin Cash. Also you can check there you credit balance for Ptc Ads.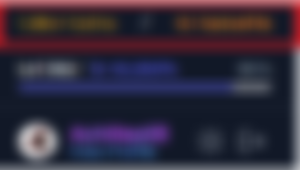 Exchange Rate - this could change depend on the Crypto market price.
.
.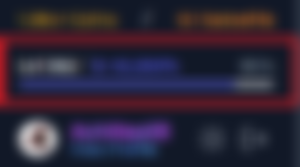 .Levels - this is a great feature in this platform. The higher level you are the more bonus extra rewards you will get. Just a reminder that you can extra achievement rewards as you level. As for me, I`m level 362 with 0.125% bonus per claim which is absolutely great.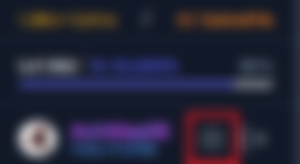 Dark/Light Theme - you can change here if what theme do you prefer.
.
.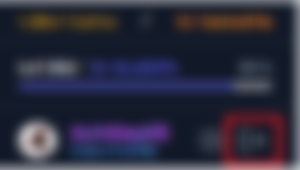 Logout - here you can log out to your account. Be careful if you enabled the 2FA feature, make sure that you did the necessary preparation.
.
.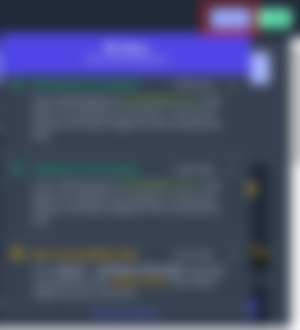 Notification - located on the top right corner, here you can notified if your successfully sold your item in the market. As you can see I sold a Mythic Item for 916 coins. You also get notified when your withdrawal are already processed.
Active Item - beside the notification box, here you can check if you still have a active item or how many more task you can do before it expires.
There is a lot of Faucets out there that will give more earnings but a hard and complicated way. This will not make you rich in a week of using but you can still earn a fair amount depends on how active you are, as I mentioned referrals has a 20% commissions.
With its arrays of available Crypto that you wouldn`t see in other faucet, also it is planning to add more which are not easily acquired for others. Here some example, Bitcoin SV, Bittorrent, Pirate Cash, Komodo, Pivx, Reddcoin, Raven Coin, Syscoin, Verge and Horizen all of this are now available in other regular faucets.
If you used other faucets before or not even tried yet, I will tell you this, some faucet required a huge amount of Minimum Withdrawal before even getting your earning to you wallet also not to mentioned the high transaction fees.
In Faucet Crypto you can withdraw as low as 1000 coins or 50-80 Satoshi depends on the market price, if you use Faucetpay.io you withdrawal are instant and no fees at all.
The best feature that will make Faucet Crypto unique to other are having a chance of Dropped Item while finishing task like simple as faucet claims which can be used to boost your earnings or just straight up sell it to the market.
Speaking of Market, this is actually my favorite feature, in here you can buy and sell items and earn at the same time, how? Buy items at a low price, then sell it for a higher price, its like your already trading, Buy Low Sell High, this is also most of my earning are coming from.
Our ultimate goal here is for starters that want to earn Cryptocurrencies for free and also earn substantially so you can have a capital and pursue whichever Crypto you want to acquired.
You can register here if you want to start or earn more: Register Here

Thank you so much for Reading my Article. You can Like, Subscribe, also Comment.
I love reading comments,I`m thinking of doing more article on faucets that I personally used so I can exlain and show you better how they work. Feel free to say what is your take in this articles so if ever I can use that to improve more.
You can also check my Noise.Cash/u/Cyptoholic , we can post and share our thoughts in there, on things that we think are interesting to us and to others.
Thank you so much, for reading hope I can learn and create more Articles.