To start with, what is Torum all about? Torum is a site I discovered in the second half of 2020 and found to be a well-managed site with the founding members actively participating in it. In a way, it is close to what Hive or Publish0x allows us to do but in addition, allows tweet size posts too. So, it is an amalgamation of a social media writing site (think Hive) enmeshed with a social media interaction site (think Twitter) and backed by blockchain. That's how I would describe it.
I am sure you aren't pretty happy with that description and would like to hear the polished two lines about the site. For the discerning, here it is:
TORUM is a crypto-centric social media platform that is designed to connect cryptocurrency enthusiasts and blockchain technologists around the world.
Hmm.. my description wasn't that bad. Anyway, being a blockchain-based platform it has its own native currency, XTM. Back in January, the platform was still new and a lot of developments were on, so we knew some time had to be given. But now, we are close to the time XTM would be listed and primary estimates place XTM close to 0.05 USD. Not bad for a start. It may go higher. Correction. It will go higher or may even start higher.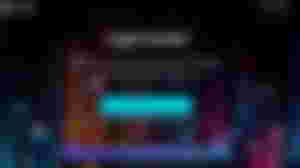 Why don't you join and explore for yourself?
Here is the link: JOIN TORUM: Earn XTM
*Torum also has Torum Finance and more to be explored.* So, don't miss being a first mover. If you are on Hive, you already know what's happening with Splinterlands. Such first-mover benefits exist across crypto-platforms and Torum is definitely one that you should give a look at.
But how do you earn XTM? Here's how.

The site makes it easier for new joiners to complete few tasks every day to earn a minimum of 5.5 XTM. I say minimum because there are other ways of earning XTM, which is by receiving gifts (SMOL CLAP, PIZZA, etc.) which are worth different values of XTM. Then there is, of course, the referral bonus, where you earn a hefty 35 XTM for every user that joins while the joining person gets 35 XTM too. So, that's a potential win-win.
As a reminder, here's where you can join: Here is the link: JOIN TORUM: Earn XTM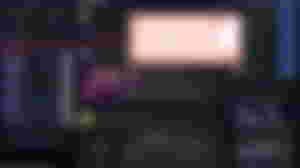 The daily missions are quite easy. It requires you on a minimum to make a post (or link to a post), post a thread, share some other author's post (or thread), like other posts, and such. But in the name of posting *don't spam. Since January 2021 the team is quite good in getting spammers kicked out faster than they realize. So, don't try.*
Why would you spam anyway? It is such a good site to be on and interact with. The other thing that you would notice is that all the users have a huge number of followers as much as follow a good number of users. Why? Because those are also missions encouraged by the platform. In other words, the platform encourages you to follow other people and earn XTM in return. So, you see, there are numerous ways to earn the native currency.
If you are a genuine user and are posting relevant stuff, the mods themselves highlight you and encourage others to follow you. That happened to me when I first joined in 2020. The Torum official thread highlighted me and few other users at that time. And you wouldn't believe the number of followers that I got in just one day. I think it surpassed three hundred followers.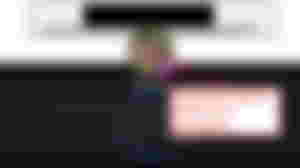 Do you see that in the image above? That was the recognition emblem on my profile picture. I think it is permanent as it still shows in 2021. So, be a good citizen and the system will reward you.
Anyway, weren't we discussing something about airdrops? Oh yeah, let's get to it.
Right, now that you know about Torum and how to earn XTM on it, here are some more ways to earn from projects outside Torum. Torum has added a new section called "Airdrops" on their landing page.
Here it is: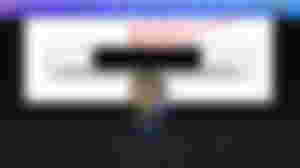 I am inclined to believe that if Torum is showing this on their page, then it has to have some credibility attached to it. I did ask through a post if Torum was backing the airdrop listed there, but there weren't answers from the Torum team. Maybe, I should get to them through discord or telegram. But still, witnessing the site so far, I have no reason to believe that we wouldn't have to be overly worried about the credibility of the airdrops.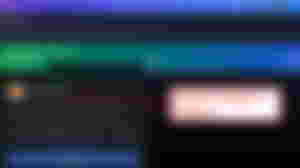 This happens to be the current and first airdrop shown under the section. I am sure more will follow. So, that's a good touch from the platform. We can not only earn the native currency but also from new projects which we may have not heard of. Good thing, no? I am sure it is.
That's all about Torum and the airdrop section that is newly added. If you like what you have heard so far, then you should definitely head to the platform and check it out. If you are already there, then great, participate in the airdrop.
Wish you luck and if you wish to join, here is the link again: [JOIN TORUM: Earn XTM](https://www.torum.com/signup?referral_code=oivas23)
Namaste! Ciao! See ya! 😊
Image Courtesy: Torum Resources
--------------******---------------
Some Useful Sites to Give You More
Some of the good crypto-writing-earning sites:
Publish0x: Earn ETH || Read.cash: Earn BCH || Torum: Earn XTM || Tipestry: Earn Dogecoin || Trodl
----------------------
Some crypto-faucets and jewelry earners:
Horizen: Earn ZEN|| Mene: Earn $5 on signup || Earn Litecoin || Earn Bitcoin
----------------------
Few Gaming-cum-earning sites
Splinterlands || Drugwars  || Holybread
----------------------
Spot and/or Futures Trading Exchange
----------------------
Search Tool That Pays in Crypto
----------------------