Splinterlands | The Riftwatchers Dilemma | To Buy Or Not To Buy? | With SPS
As we speak, the Riftwatchers presale-cum-general sale has commenced, and there were some unforeseen issues. There is a whole post about the issue and four proposals from the Splinterlands company side. You can read more about that over here.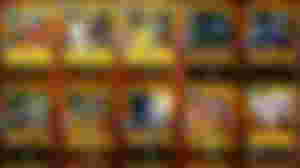 However, this is not my concern and one of the things that I have learned over the years with Splinterlands is that they will get it right. Even if there are concerns, they will be addressed. My dilemma around the Riftwatchers is a simple and down-to-earth one. 😊
What is it, you ask? Let's see.

Here is one time I am writing without cross-checking facts. I understand that there are only 3 Million (this is what I have not checked) Riftwatcher packs out there, and getting one or one thousand is a crazy fight. 😊
The difference between the Chaos packs and the Riftwatchers is that you can buy them only with SPS and Vouchers. Now, both of these tokens of the Splinterlands arena are being dropped to hodlers who have staked their SPS. As such, you would use the SPS and Vouchers that the game has so generously given. So, no rocket science there.
Here is where the dilemma begins.

The dilemma is that should I buy the Riftwatchers with SPS and Vouchers? You may ask, how else would you buy? Well, I can always buy from the secondary market on Hive Engine. I get that there would be some premium in the rates, but, hey, I will be spending only Hive tokens and keeping my SPS safe.
Why should SPS be kept safe? To be honest, it is not difficult to see that the future expansions and proposals will revolve around SPS. Hodlers of SPS will stand to benefit from that move. Also, on many occasions, including Town Halls and through Splinterlands' posts, the team has communicated that Vouchers would be one of the mainstays of future Splinterlands' economy. If both these statements are true, then SPS and Vouchers are precious assets.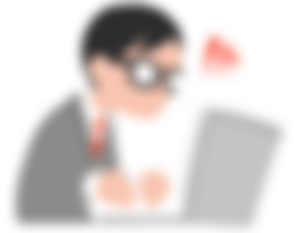 At the time of writing this article, I have about 1800 SPS staked in each of the two accounts I use for Splintering. In addition, I have roughly 3000 SPS on Hive Engine. That makes a total of around 6600 SPS. Out of the whole, I have 3000 SPS liquid on Hive Engine. So, the buying or ability to buy is not the question. The question is – should I buy?
By now, we all know that the Splinterlands team intends to lock away the SPS that we use to buy the packs, which would help in the price rise. The idea is novel but is it prudent to use my SPS at the moment?
You see, that's the dilemma!

So, that's my thought. As I mentioned earlier, my concerns are not at the DAO level of sorting buyer issues. 😊 It is just a humble buyer's issue.
At the time of writing this article, there are already "RIFT" tokens trading on Hive Engine. These are nothing but tokenized packs that you can move into the game and open as packs. I have bought a few, but not sure if it is the real deal. I mean, the Splinterlands front end does not show RIFT packs yet, so what am I really buying?
I wouldn't know, but I intend to buy only from the secondary market and keep my precious SPS safe. Side note: every time I say "precious", I feel like the Golem from Lord of the Rings…. My preccciouusssss.. Heheh.
Share your thoughts. I will be keen to know how you are going about it. Lastly, for the uninitiated, we discussed pack sales in a game called Splinterlands. What game?
Read on to find out. 😊

Splinterlands is a digital card game that allows you to collect, trade, battle, rent, and even earn from the cards. *The game gives Play to Earn a whole different meaning.* By now, you would know that the governance token (SPS) airdrop made millionaires out of the early adopters. It still keeps giving and remains a fun and engaging game.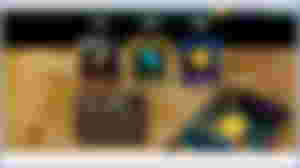 To give you an idea of how lucky you can get in Splinterlands, read my story of getting cards worth $500 from buying only a few packs worth $20.
Got Cards Worth $500 from $20 Packs
And this is just a tiny number. I have witnessed people getting uber-expensive cards in their pack and selling it for as high as $6500. In fact, there is a whole Splinterlands marketplace on the Hive blockchain and now on Wax too.
Any reason not to try out? To join, scroll down quickly. 😊

You can click below and follow the link. All the best!
--------------******---------------
Image Courtesy: Splinterlands Resources
--------------******---------------
Some of the good crypto-writing-earning sites:
Publish0x: Earn ETH || Read.cash: Earn BCH || Trodl
----------------------
Some good earning sites for Tweet size posts
Torum: Earn XTM || Noise.cash: Earn BCH || Tipestry: Earn Dogecoin, Dogecoincash & SuperDog
----------------------
Some crypto-faucets and jewelry earners:
Horizen: Earn ZEN || Mene: Earn $5 on signup || Earn Litecoin || Earn Bitcoin || Pipeflare: Earn ZEC, FLR, MATIC
----------------------
Few Gaming-cum-earning sites
----------------------
Spot and/or Futures Trading Exchange
Binance || KuCoin || WazirX || Bityard
----------------------
Search Tool That Pays in Crypto
----------------------