Splinterlands | My Only Riftwatcher Pack | Unleashes A Gold Foil and A Legendary!
So, the newest pack in town is creating some waves. I keep battling opponents with monsters that I have not seen so far. Only then do I remember that the Riftwatchers are in play.
Sometime back, I had written about buying Riftwatcher packs but not with SPS and Voucher, but with Hive tokens on Hive-engine or Tribaldex. I have been doing that for some time but only trading it back for profit. Today, though, I planned to open at least one. I could not resist after seeing all the fabulous cards in the game.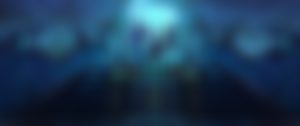 I detokenized one of the packs from Hive-engine and got it into the game. Boy, was I glad that I did buy that pack! What did I find? Let's find out. But before that..
How about learning a bit about Splinterlands? That's where you will find the Riftwatchers pack and the cool cards.

Splinterlands is a digital card game that allows you to collect, trade, battle, rent, and even earn from the cards. *The game gives Play to Earn a whole different meaning.* By now, you would know that the governance token (SPS) airdrop made millionaires out of the early adopters. It still keeps giving and remains a fun and engaging game.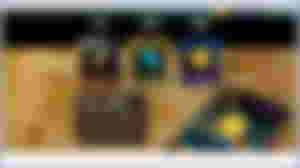 To give you an idea of how lucky you can get in Splinterlands, read my story of getting cards worth $500 from buying only a few packs worth $20.
Got Cards Worth $500 from $20 Packs
And this is just a tiny number. I have witnessed people getting uber-expensive cards in their pack and selling it for as high as $6500. In fact, there is a whole Splinterlands marketplace on the Hive blockchain and now on Wax too.
Any reason not to try out? To join, scroll down quickly. 😊

As I mentioned, I gave in to my temptation and got one Riftwatcher pack back into the game. Once in the game, it is a pack and not a token anymore. In other words, I can open it and find five new cards. Till here, it was elementary. But what I found in the pack was next to excellent!
I am really in love with this pack. I never thought I would find one Gold Foil and one Legendary card in the pack. The pack cost me roughly $4.9 in Hive on Tribaldex, but I got cards worth $7.88. Instant profit and some adorable cards. Let's look at the cards, shall we?

How cool is that? This is my first Riftwatcher pack to open, and I end up with this combination. All the cards are pretty strong from their stats. I wonder who could have sold this pack to me in the tokenized form. He or she just lost the chance to own these lovely cards.
I am content with this pack and may not be buying any more packs to open it. I would instead trade them on Tribaldex. At the same time, I am using the Splinterlands market to buy all those super-duper aggressive cards. That way, I get the best cards and keep my temptation of opening a pack in check. 😊

That's all I had to tell you, my Splintering friends. I am pretty excited about the cards that I got. I will be using them soon and sharing my experience with them. They would definitely be a handful in battle.
Until I use them in battle, let me take your leave. I hope you enjoyed reading about my find. I will be back soon with more stories. 😊

Want to Join Splinterlands?
You can click below and follow the link. All the best!
--------------******---------------
Image Courtesy: Splinterlands Resources
--------------******---------------
Some Useful Sites to Give You More
Some of the good crypto-writing-earning sites:
Publish0x: Earn ETH || Read.cash: Earn BCH || Trodl
----------------------
Some good earning sites for Tweet size posts
Torum: Earn XTM || Noise.cash: Earn BCH || Tipestry: Earn Dogecoin, Dogecoincash & SuperDog
----------------------
Some crypto-faucets and jewelry earners:
Horizen: Earn ZEN || Mene: Earn $5 on signup || Earn Litecoin || Earn Bitcoin || Pipeflare: Earn ZEC, FLR, MATIC
----------------------
Few Gaming-cum-earning sites
----------------------
Spot and/or Futures Trading Exchange
Binance || KuCoin || WazirX || Bityard
----------------------
Search Tool That Pays in Crypto
----------------------