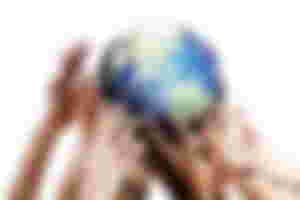 Photo credit: iStock
In the tapestry of existence, the beauty of humanity unfolds against the backdrop of Earth's diverse landscapes. The essence of human beauty transcends physical appearance, resonating in acts of kindness, resilience, and compassion. Each individual is a unique brushstroke, contributing to the masterpiece of human connection. From the tender bonds of friendship to the profound love shared within families, the beauty of humanity is woven into the fabric of our relationships, creating a rich tapestry that reflects the warmth of the human spirit.
Moreover, the human capacity for creativity and expression adds another layer to the canvas of beauty. Through art, music, literature, and various forms of self-expression, humans translate their emotions and experiences into something universally resonant. The ability to create and appreciate beauty serves as a testament to the intricate nature of our existence, showcasing the depth of our souls and the vast spectrum of emotions that define us.
As stewards of the Earth, humans are intricately connected to the planet's natural beauty. The sight of a sunrise painting the sky with hues of gold, the sound of rustling leaves in a serene forest, or the feel of soft sand beneath bare feet on a pristine beach—all these experiences deepen our connection to the Earth's wonders. The harmonious coexistence of humanity with the natural world forms a symbiotic relationship, where the beauty of both human and Earth intertwines, creating a breathtaking spectacle that speaks to the interconnectedness of life.