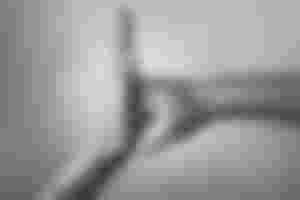 Photo credit: iStock
Surviving violence requires a combination of mental preparedness, situational awareness, and physical skills. Firstly, cultivating a resilient mindset is crucial. Mental strength helps individuals stay focused and make rational decisions during high-stress situations. This involves understanding that survival often depends on adapting quickly to changing circumstances and maintaining a determined outlook.
Secondly, situational awareness plays a pivotal role in surviving violence. Being attuned to one's surroundings allows for early detection of potential threats, providing valuable seconds to react. This involves observing exits, identifying safe spaces, and staying vigilant to unusual behavior. In violent situations, the ability to anticipate and respond promptly can be a key factor in personal safety.
Physical skills and self-defense training are essential components of survival. Learning basic techniques for self-defense can empower individuals to protect themselves when escape is not an immediate option. This may include understanding how to break free from holds, utilize common objects for defense, or employ basic martial arts maneuvers. While physical prowess alone may not guarantee survival, it can significantly enhance one's chances in critical moments.
Building a support network is another important aspect of surviving violence. Communicating with friends, family, or co-workers about safety plans and emergency procedures fosters a collective sense of security. Having a reliable support system can be instrumental in seeking help, sharing information, and collectively navigating challenging situations.
Lastly, post-traumatic recovery is a vital consideration. Survivors of violence often experience emotional and psychological aftermaths. Seeking professional help, such as counseling or therapy, can assist in processing trauma and building resilience for the future. Ultimately, a holistic approach that combines mental fortitude, situational awareness, physical skills, a strong support network, and post-traumatic recovery strategies contributes to a comprehensive strategy for surviving violence.
"No Being Shall Violet Another Being"