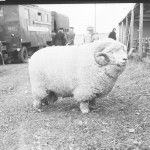 Qtum, Tron, EOS and Komodo - once dubbed the "Ethereum Killer" blockchain protocols due to their high transaction throughput and low gas fees may not be the killers they were originally thought to be. According to a recent report by the crypto venture capital firm, Outlier Ventures, Blockchain developers are devoting less time to the once popular "Ethereum Killer" blockchain protocols in favor of other projects.
Per the report newer "multi-chain protocols like Polkadot, Cosmos and Avalanche are seeing a consistent rise in core development and developer contribution." While "Ethereum Killers Qtum, Tron, EOS and Komodo are seeing a decrease in development metrics." According to the GitHub data all the Ethereum Killers saw a 50%+ decline in development throughout 2020 into early 2021. Blockchains that focused on interoperability between protocols or Decentralized Finance (DeFi) saw the largest gains throughout the same timeframe. 
Ethereum (ETH) is still leading the way in total active development with more than double the amount of active developers (220) than Bitcoin (103) and weekly code commits ETH (866) to BTC (441). The second most actively developed blockchain is Cardano with 144 developers and 761 code commits per week. Hyperledger and Filecoin round out the rest of the top five most actively developed blockchains. The sharp decline you see in the above photo is the decline that happens each year around the Christmas holiday season.
2020 was a true coming out party for DeFi, as the total value locked went from under $700 Million in January of 2020 to $15 Billion in December of 2020. Today there's almost $150 Billion locked according to Defi Llama. An absolutely astronomical increase in terms of popularity and use. This sentiment was shared in Outlier's report as most DeFi protocols saw a steady increase in developer contribution throughout 2020 and into the first quarter of 2021. At the time of their report Maker, Gnosis, Synthetix, Augur and Bancor were the leading DeFi protocols by developer contribution with Maker leading the way but it's numbers were slowly decreasing. Since the release of this article Binance Smart Chain based DeFi protocols have exploded with the increased popularity of PancakeSwap, Venus and BUNNY. So what does this all mean? It means what you've probably already noticed if you were a user of any of the Ethereum Killer ecosystems, development has gone down markedly and developers have made a shift towards interoperability and DeFi. We've already seen the explosion of blockchains that work towards making it easier to communicate between different chains and we've certainly seen the explosion of DeFi but what I think the true value of a report like this is is that we can really see where the market is heading by taking a look at where developers are spending their time. Generally speaking the more work a project gets the better the result the higher the price of the coin. What I plan to do since reading this report is taking the time to investigate GitHub commits to a project before investing in it and definitely getting out of some of the projects that seem ready to die. 
Obviously I'm not a financial advisor though, the above is just my opinion! You can do whatever you want, when I found this report I just thought the methodology and info contained might be helpful to someone else out there. As always thanks for reading and if you enjoyed lightly tap that like button and don't forget to follow. If you didn't like it I'd love to hear why!
---
Ledger Wallet - Get a $25 voucher and Crypto Beginner Guide when you purchase through this link.
CAKE DeFi - Get $30+ of DFI when you deposit $50 and earn 35-150% APY
BlockFi - Get up to $250 when you deposit into any one of their interest accounts. (8.6% APY for USDC)