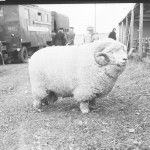 ShibaSwap, the much anticipated proprietary DEX for the popular memecoin Shiba Inu (SHIB) was launched on the ETH mainnet early yesterday (6th June, 2021). The release was announced via their official Twitter account and a blog post from their dev's calling yesterday their "Shibapendence Day". The new platform will allow SHIB owners to do more than just hodl their tokens. Users can stake their SHIB or provide liquidity for additional rewards in the form of BONE and LEASH.
Just eight hours after launch the Total Value Locked (TVL) on the platform had exceeded $480m and one day after launch $1.3b. At the time of writing this, ShibaSwap's TVL would put them in the top 20 of DeFi platforms on Ethereum, just ahead of Alchemix and behind Cream. ShibaSwap's launch caused a minor pump in SHIB's price, up 7% a few hours after launch and a massive bump in a ShibaSwap exclusive token, BONE.
For Shiba Inu fans this news is huge. Ever since DOGE mooned earlier this year, a new crop of dog-related memecoins have cropped up vying for their piece of the memecoin market share. Up until now the promise of ShibaSwap and additional use cases for SHIB have been a fantasy. With the launch of ShibaSwap some of those fantasies have been made a reality.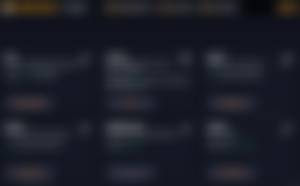 On the platform users can currently provide liquidity and earn rewards (in the form of BONE) for staking their LP tokens on the platform.  As of writing this, the APR for providing liquidity then staking BONE-WETH LP tokens is sitting at a cool 3,022.80% APR. ShibaSwap also shows the potential to release single-sided staking, so users can stake their SHIB/BONE/LEASH for additional rewards, and a user dashboard with analytics tool to track said rewards.
If your a fan of SHIB, yesterday was a great day for you. If you were any other user of the Ethereum blockchain, not so much. Mass trading on ShibaSwap sent the the ETH gas prices through the roof, from an average of 10 to 44 gwei the last two days. The ShibaSwap contract also remains in the top three of gas guzzlers across the entire ETH mainnet.
Apes truly went wild yesterday, sending the price of BONE well over $25, only to come crashing down today to sub $11. Personally I would advise anyone to be cautious when aping into something like ShibaSwap. High TVL and user's does not always equal SAFU funds, as evidenced by the recent Iron Finance fiasco. Valentin Mihov pointed out on Twitter yesterday a serious design flaw, that would allow all of user's funds to be rugged at any moment by ShibaSwap's devs.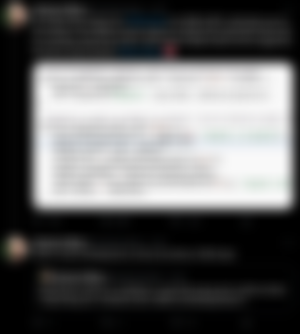 Since that tweet the devs have transferred funds to a multisig wallet, but a timelock would make things significantly less rug-able. Personally, even though I'm not a fan of memecoins - especially in a space where we're trying to get more credibility - I would hate to see a rug pull or exploit happen here. ShibaSwap is probably many SHIB user's first taste of DeFi and having an exploit taint that experience would be bad for the industry as a whole. DeFi, while being a $100b+ industry, is still mostly unknown to the outside world. 
As I said above it was a great day if you're a part of the ShibArmy, for everyone else - maybe not so much. Cryptocurrency and DeFi are already fighting for legitimacy and pumping a coin like SHIB, with no actual value outside of making a profit, seems counter-productive to me. But that's the nature of Crypto. We take a few steps forward to occasionally take a few more back. What's the difference between someone investing in SHIB and me investing in projects I know are ponzi schemes for a short-term buck? So I guess we all have some growing up to do.
ShibaSwap appears to be a decently made product design-wise, however I'm not convinced of their security just yet. They delayed putting the product out due to security concerns then on the first day had to patch a potential security issue. Either way though it's a great day for the ShibArmy, ShibaSwap has been promises since early this year and has finally been released. Hopefully it's everything the people wanted!
Thanks for reading the post, if you enjoyed don't forget to like/follow so I know to keep making more content. Happy earnings!
---
Daily faucets with instant payouts and solid referral programs - GetZen, PipeFlare
The most trusted hardware wallet, Ledger. Get a $25 voucher and crypto beginners guide through this link.