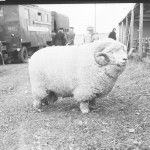 The number of Crypto Social Sites that do some form of revenue sharing as grown greatly over the last couple of years. What was once a space occupied by just Hive/Steemit has since grown to well over ten websites offering profit sharing via crypto for their users. Since returning to Crypto Social Media after an almost 8 month hiatus on 4/19/2021 I've decided to start keeping track of my earnings across all platforms I'm currently active on so you can get an idea for how you can earn and what to expect. Here I'll share those total profits as well as some opinions and metrics on each site. Let me know if you have any tips or info on how I should be doing better!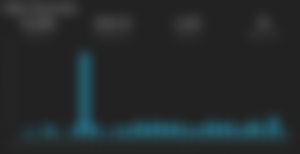 Publish0x, the site that started my journey into Crypto Social and a new found love for writing. As I've detailed before, Publish0x is the best platform to learn a ton about crypto and how to write/build your own brand. Publish0x has also been the true workhorse of the sites listed, I've had the majority of my earnings and reader base grow here. I really enjoy how Publish0x is a crypto-agnostic platform and the writing contests that are occasionally put on here. I also love how Publish0x works and the userbase here. Publish0x is certainly and will likely remain my favorite Crypto Social site for some time.
Metrics: +440 Followers, removing the glitch day roughly 85,000 views
Earnings: $116.74 earned in FARM, ETH and AMPL (could have been more if not for market crash)
I joined Minds late into the month but the earnings have been solid. While Publish0x was the site that started my love for Crypto Social and writing, Minds has provided me an outlet and place to share the 100s of Crypto/Life related memes I consume each day. As I've said before there's a political nature to some posts on Minds but if you just avoid it you don't ever have to see it. I personally know enough and have heard enough about politics over the last couple years, I don't need to read more. All that to say I've had a steady increase in Minds Followers/Engagement, their payment structure focuses around engagement and if you have a Minds+ or Pro subscription. I personally have Minds+ and have already gained a bit of income from that.
Metrics: +61 Followers, +6,100 views
Earnings: 31.11 MINDS tokens @ $1.57 ea = $49 + $7.80 revenue share = $56.80
Read.cash has been one of my slowest growth sites, as far as Followers/Engagements, but the earnings have been pretty steady. The RandomRewarder there has really been keeping it all afloat as I've only received one tip outside of that account. I think the majority of the content that does best there is either posts Marc De Mesel finds interesting, Bitcoin Cash related posts or if you were able to carry over a large readership from other platforms. I don't think I've done any of those so I'm content with the slow growth as long as the RandomRewarder keeps it up!
Metrics: +17 Followers, 505 page views
Earnings: $81.15 in BCH
LeoFinance is a side chain of Hive that is focused on Crypto/Finance related topics. I really enjoy some of the other content here but my posts tend to do quite poorly. I think due to some of my posting times and the lack of having many followers at this time. However I think with a few of my most recent posts I've figured out the posting time issue and will be correcting that. All in all LeoFinance is a pretty solid platform with a good community.
Metrics: +14 Followers
Earnings: 21.2 LEO @ $0.69 = $14.63
Den.Social could be best described as Reddit x LeoFinance. Rewards for upvoting good content or creating good content are dished out in MTR. Lairs, essentially communities where specific content is posted, can be community owned with rewards being shared between owners each day. Very cool concept, really enjoying my time there.
Metrics: +2 Followers, following seems to be irrelevant here
Earnings: 29.4 MTR @ $0.694 = $20.40
Total Earnings:  $289.72, likely pre market crash earnings were closer to $350-400 but it doesn't really matter in the end.
Crypto Social can certainly provide a nice side income and potentially career level income for anyone that's willing to put in the time and effort. Since my return to Crypto Social I've seen some solid growth across all platforms. It's by no means a huge side income yet or probably even compares to the high earners on any of the platforms but earnings for me from just writing have been nice and show the potential for huge growth to come. 
With my wife expecting our first child and me refusing to make her return to work (she wants to be a stay at home mom) I plan to continue to grow my Crypto Social earnings as well as launch some other side projects to help compensate for the lost income (be on the lookout for those). One thing you can expect from me is I'll never write about something just for a pay check. I find it extremely tiresome to write about something I don't believe in. So if you read through this whole semi-ramble, thanks for being on the journey with me!
Well I hope me sharing this info with you was helpful and hopefully not detrimental to your dreams lol. Let me know what you thought in the comments below and if you use any of the sites above! Don't forget to like, follow and tip if you enjoyed. Happy earnings!
---
Three Products I Use to Grow my Crypto Portfolio
Ledger Wallet - Get a $25 voucher and Crypto Beginner Guide when you purchase through this link.
CAKE DeFi - Get $30+ of DFI when you deposit $50 and earn 35-150% APY
DeltaBadger - Easy to use automated DCA Bot for Crypto, 10% off the link here.