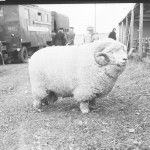 In the face of a generally down trending market, blockchain gaming has been on the rise. While the top ten cryptocurrencies by market cap are down an average of 5% over the last seven days, the top ten blockchain games are trending up in users by an average of nearly ~10% according to DAppRadar. Blockchain, Play-to-Earn gaming, is on the rise. While Alien Worlds, Axie Infinity and Upland have already attained massive user bases and popularity, I'd like to focus on three other games with smaller userbases, that could be the next big thing.
Today I'd like to cover three already released blockchain games with some form of a "play-to-earn" element to them that allow you to earn money for playing them. For every one game on the list I likely checked out another 2-3 that I didn't think made the cut, so this won't simply be a breakdown of the top three games on DAppRadar by userbase. Let me know if you think there's any I missed and let's get into it!
0xUniverse is a space themed strategy game built on the Ethereum blockchain. Players can build spaceships, explore the galaxy, and colonize planets. Development for 0xUniverse initially began in November of 2017 so it's been around for quite some time. Initially the game was launched on the Ethereum blockchain, but development has since expanded to Polygon - which is quite nice for the significantly lower transaction costs.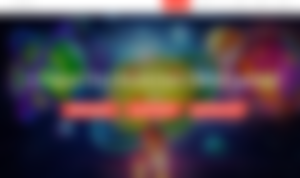 There's a finite amount of planets available in game so as the game sees higher rates of play those planets should see a subsequent rise in value. I personally picked up a couple common planets for 1.5-2 MATIC ea ($1.5-$2) so they are still pretty cheap at this time. They recently also released their "War of Corporations" update, that allows for more gameplay features aside from acquiring planets and searching for new ones. All in all I'm excited to see where this one goes.
Website: https://0xuniverse.com/
I'm usually not one for collectible critter games but Aavegotchi's DeFi aspects make it significantly more attractive to me. From their website Aavegotch is...
...a DeFi-enabled crypto collectibles game developed by Singapore-based Pixelcraft Studios that allows players to stake NFT avatars with interest-generating aTokens and interact with the Aavegotchi metaverse.
So not only do players get to collect NFTs that have and will see a rise in price due to rarity, but they can also attach interest bearing tokens to them to double dip on those rewards. Players can level up their Aavegotchi's by playing mini-games, participating in governance or attending meetups. There are a number of traits that determine the rarity and value of an Aavegotchi, if you're interested in learning more I highly recommend checking out their wiki as it will probably do a better job than I ever could with that.
Aavegotchi price is rather high at this time, with the lowest one listed on their Bazaar going for roughly $500. However if you don't want to pay this price you could pick up and stake some GHST for raffle tickets to potentially win an Aavegotchi. I already had an Aavegotchi that I picked up earlier this year when I initially looked into this and prices were significantly lower. With the introduction of minigames and a variety of activities to participate in Aavegotchi has been a fun game to get re-introduced to!
Website: https://aavegotchi.com/
What better than a game based around the most popular sport in the world? Sorare is a fantasy football game, where players can buy, sell, trade, and manage a virtual team of five players with NFT based cards. Development for Sorare started in 2018 and is built on the Ethereum blockchain, however cards can be purchased on their website by linking a credit/debit card. The exciting thing for me about Sorare is that it has official licensing contracts setup with many of the largest Football clubs in the world (Real Madrid, Juventus, AC Milan, etc.).
Each week there are tournaments with prizes for thousands of dollars up for grabs that are free to enter, so there's never any limit to the amount you go into. In my opinion the best thing to do is complete all the steps on their getting started checklist for the free packs, enter rookie tournaments then continue to acquire cards as you go. The cheapest cards I saw available on their marketplace were going for around $6, with the highest going for as much as $9,000. Due to the massive popularity of football globally, I can see Sorare being huge in the near future.
Website: sorare.com
As I've said in a previous article, Blockchain gaming has come so far over the last couple of years. What was once just glorified cookie clicker style games has turned into something so much more. In my opinion, Blockchain gaming is going to be one of the biggest catalysts for future adoption. As Blockchain gaming continues to progress I believe we'll continue to see more AAA style games implement blockchain technology into their games. Pretty soon people will be using crypto products and not even know they're doing it. With that said I hope you enjoyed reading!
Don't forget to spank that like/follow button if you want to see more.
---
Daily faucets with instant payouts and solid referral programs - GetZen, PipeFlare
The most trusted hardware wallet, Ledger. Get a $25 voucher and crypto beginners guide through this link.