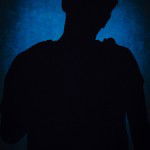 Episode-1
God! Save me... I can't stand it anymore... Ah!
Your baby will come into the world soon ... You all have to hold her tight ... and someone has poured water on his head ...
Shaheda lives in the village and today her 1st child will be born ... Her son-in-law is very worried, she is tensing outside ... She has a small grocery store in the village ... She closes everything and stays at home from evening ...
The sound of the newborn's crying was heard ... Mr. Shahin came to see his baby ...
My father told me not to go for sweets ... but we want a big event this time haha ​​...
Shahin: Yes, there is no problem ... my 1st daughter ... (cried with her lap)
Suddenly the baby started laughing ... Usually no baby laughs and cries after birth .... But he started laughing ... He also smiled happily ...
Everyone is surprised!
There was a discussion about the baby ... Shahin didn't pay attention to that ... He took Shaheda in his arms ... Then the baby smiled and fell asleep while drinking milk ...
The pain that these nine months have gone through in Saheda's whole body is not there at all today.
Everyone slept a little at night ... Saheed woke up in the middle of the night because it seemed like someone was smiling ... even a small child's smile ...
He saw his daughter but she was sleeping ... so who was smiling?
I'm not sure if this is the case, but I'm sure it's a good idea.
He then came out of the bathroom and went to fix the window curtain ... then suddenly a child appeared in front of him ... he collapsed and fell on the floor ...
When you go to the window again, everything seems normal ...
She hurried to the window and hugged her baby ...
Suddenly the baby met his eyes and gave a smile ... which did not escape Shaheda's eyes ...
Shaheda couldn't sleep that night ... It was a very mysterious night ...
As soon as she woke up in the morning, the babysitter came to bathe the baby ...
The color of the baby's skin is very bright ... When the babysitter comes to take a bath, it seems that the baby looks at her with big eyes ...
Dai: Oma! Your daughter looks red in my eyes haha bath her youself ​​...
...
The girl could not take too much weight in her lap!
Normally the weight of a new baby will not be like 20-25 kg! Then it weighs so much!
nurse was completely surprised! She didn't say anything, she sat down quietly to take a bath ...
After taking a bath, he told Shaheda to pick up the girl ... Shaheda picked him up normally!
Suddenly in the afternoon Shahed's son-in-law came home with his head torn off ...
The baby was crying a little earlier but now Divya is smiling!
There, Shaheda was busy, there was a lot of blood flowing ...
How did this happen?
He's not saying anything ... then someone was running behind ..
I think Shaheen's brother's head was bleeding profusely ... but I didn't find anyone in the vicinity of Amago shop who could hit a brick on his brother's head ...
Saheda: Brothers, keep these, now let's call a doctor ...
When the doctor came, he checked and said ...
Doctor: I don't think his head is cracked so much. There is no point in cutting it so much that it bleeds so much ... It is not possible ...
Shaheda: Whatever it is .. is he okay now? What medicine do I need?
Doctor: You can eat these day and night ...
The doctor came out scratching his head ...
What a smile that baby has ... Everyone is amazed!
Daihsaheda! I think the jinn's asar lags on your child ... or does the jinn's asar on you catch him?
Shaheda: Who is Daima ... Shaheen in such a condition and you do all this!
Daihna dehna saheda mayatar hub bhab bhalo thekaitase na
Shaheda: No, nothing like that ...
Saheeda has a jinn asar ... It happened when she was having a wedding in the village ... She was very beautiful, Saheda was not married yet ... Such make-up was her favorite ...
So when she came back from the wedding, she felt something that seemed to be on her body ... She didn't see anyone in the dark ... The girl from Saheda village knows everything, so she is not afraid.
As soon as Shaheda turned back, she saw a tall man!
Fainted ...
In the morning he finds himself in the yard of his house while the call to prayer was being made ... he was feeling pain all over his body!
It was hard to walk ... Somehow I went to my room and fell asleep ...
Gradually he realized that there was someone in him ... Every night he seemed to have someone with him ... but he didn't see anyone ...
As soon as he told his mother all this, his mother took him to the man with a blow ...
He saw everything and said, there is a male jinn with him ... he will never leave Shaheda and will not harm her again ...
Soon after, Shaheen started looking for a pot for Shahed's wedding ... That's when Shaheen came into her life ...
Shaheen didn't even know about Shahed's problem ... so he liked her at once ...
Shaheda's family was not late either ... All the weddings were ready in a week .... Every night in between, Zbinta would give pain to Shahedar's body ... Zbinta would rise from the bottom of her body and give her a lot of pain ...
It was as if he was being physically abused ... Saheda was in a lot of trouble ...
The wedding day is approaching ... The wedding is over ...
Suddenly a small child fell into the pond and died during the wedding! Everyone was surprised! The villagers started talking ...
Another story when everyone sat down to eat at noon .....

To be Continued.....................................