The word character is used to refer to the enzymatic qualities of a person's behavioral politeness and ideals.Good character is the crown of human life.The merits and demerits of human life are judged on the basis of character.A person of good character develops as a person with dignity.On the other hand, immorality leads people to destruction and awakens animalism in them.Character is one of the best human qualities.In it lies the true identity of man.As the success of a flower is hidden in beauty and fragrance, so the success of a human being is hidden in good character.Famous writer Samuel Smiles in his 'Character' article said that
"The crown and glory of life is character"
Character refers to a sacred thought in a person's speech and thinking that guides him.The two opposite aspects of human character are virtuous and vicious.The personality of a virtuous person is the best ornament of the society.On the other hand, wicked people are like animal.
▫Honesty
▫Righteousness
▫Sensitivity
▫Forgiveness
▫Generosity
▫Patience
▫Dutifulness
▫Devotion to the elderly
▫Devotion Humanity
are some signs of virtue.
⚫The benefits of virtue : The glory of life is proclaimed through character.The glorious quality of life is recognized above all, as the glorious quality of life manifested by the hypnotic power of virtuous character is no longer possible.Life is enriched by good character and with its blessings people are revered and respected in public.The one who possesses an honest character is the best ornament of society, the invaluable asset of the nation and the shining beacon of peace.Just as iron becomes gold by the touch of a jewel, so by the influence of honest character the animal instinct of man vanishes and the desire for a great life is born.
Childhood is the best time for character building.Therefore, home is considered as a suitable place for character building.When a child is encouraged to be creative, his latent creative talents are developed.Every child is born innocent and children are naturally imitators.Therefore, whatever enters the tender heart of a child in childhood takes on a permanent form.In fact, the mind of a child is as soft as a soft clay floor, and the shape it is given reflects its effect on later life.So if the child's family is honest and idealistic, then he also becomes honest and idealistic.So parents need to keep a close eye on who their children are associating with, what they are watching and what they are reading...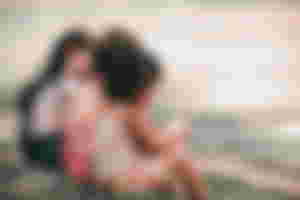 The issue of selection is quite important in the formation of human character along with the surrounding conditions.In order for a human being to live a social life, he has to be close to others and he has to choose friends.But in the context of what kind of friend should be chosen? Sheikh Saadi said that "Heaven with honesty is defeat with dishonesty"
Just as a good friend can change the course of life, a bad friend can bring life to the brink of destruction.That is why there is a proverb that
"Iron floats due to guilt"
Man loses his character and becomes worse than an animal.The main reason why so many people in this world have fallen into dishonesty is that even if there are people, they fall into the trap and unknowingly lead to sin.There is a proverb that
"Even if a bad scholar is abandoned"
Therefore, in choosing a friend, one should check the three qualities of the person, firstly, whether the person is wise, secondly, whether he is of good character and thirdly, whether he is virtuous.
The wealth of character pursuit.The practice of long-term devotion has to acquire character and be protected by restraint.In order to survive this temptation, first of all you need to have strong confidence in your own strength.And for that you have to be strong in self-strength with strong morale.The character of the weak person is not conducive to gain.He who does not have the morale to overcome all temptations can never possess invaluable character.He is considered the worst in human society.
The first step in shaping human life is character building.The importance of character building is so great that it has been considered a prerequisite for all success in life.There is no substitute for good character to be a successful successful self-confident and victorious person.We consider health money and education as essential elements of human life but no matter how much they contribute to life, none of them alone can make a person a better person unless he has a good character.Because character acts as the main controller for a prosperous life.The glory of life is proclaimed through character.The glorious quality of life that is manifested through the character is no longer possible, so the equal status of the character is recognized above all.
Reading the life stories of those who are forever remembered for their deeds in the world today, it is seen that all of them were charismatic and ideal great men, Hazrat Muhammad SA, Jesus Christ, Gautam Buddha, Guru, Nanak, Swami Vivekananda, Abraham Lincoln, Bangabandhu Sheikh Mujibur Rahman, statesman Socrates, Ishwar Chandra Vidyasagar,Rammohun,Rabindranath Humane people like Them novice patriots, great souls have become immortal in the world due to their advanced and noble character.
Man is great in the power of character. The pursuit of character building in human life by attaining true glory and dignity extends from infancy to death. In fact, there is no great quality in the world like the character.
Everyone should pay special attention to the formation of their own character, then the country and the nation will prosper and the world will be at peace.