Helo guys ,welcome to my blog. This is my second article in this platform.And i am sharing the same article from one of my other blog that i had publish early today.
Earning crypto watching video is all a  known fact now a days .But have you ever heard of a platform where you can watch unlimited video and movies from your home tv and smartphone  and keeps on earning crypto as long as you keep on watching video.
Well Tv-Two is the only entertainment ecosystem on the blockchain network that pays you to do so.
This is the most newest, exciting and interesting thing  that i have ever found on the crypto network.
TV-TWO is a crypto-first application builds on blockchain transparency for all participants of the entertainment ecosystem. It is also a rewardable app where they give you  unlimited coin for watching any video or movie of your favourite creators from your smartphone or even by connecting with your home tv.  They pay you by convert the coins into an ethereum based token called TTV token.unlike other rewardable app they offer content from over 2,000,000 creator.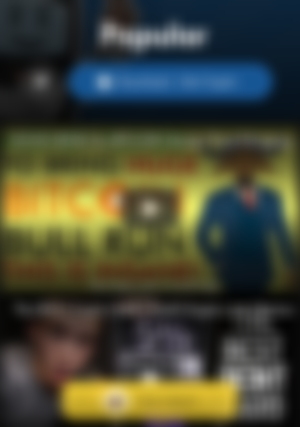 you can use your smartphone watching youtube video just like you usually do. One unique feature is that you can also watch from your own tv by scanning a QR code from their app to your tv and enjoy watching your favourite movie or music etc.
apart from that this app also added some new feature in theire latest update like micro job, daily rewards, and booster where you can boost your earning. But the main source of income comes from watching youtube video.you can watch unlimites video there no daily cap. The longer you watchvthe video more point you get.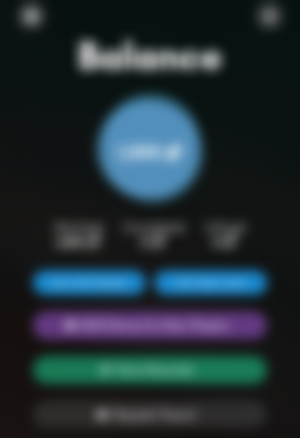 As per my experince you can earn 500 point per video which is quite a lot.also you can  do other micro jobs where you can earn more than 50000 coin per job.This the most highy paid rewardbale cryptocurrency app till date.
The update version includes lots of new feature like doing other task to earn more crypto,daily rewards.Also they have inculded a way to earn Bitcoin rather than ethereum token which is quite interesting.
Another new feature added is that you can get crypto loan up to 6.5% which i thing is very much in such kind of platform.you cannot find such feature in any other blockain network.They are in partner with world biggest crypto lender called NEXO.
TTV TOKEN is an ethereum base token where you earn by watching video or movie of your choise. Value of this token is 1 ETH equals to 10,000TTV also it accepts only ETH and BTC. The market value of TTV Token   0.00069$.According to TV-TWO every 1000 coin worth 1 TTV token.so if you have 2000 coin that means you have 2 TTV token.
Every ethereum wallet does't support TTV token so you have to open a TTV compatable ethereum wallet which support TTV token. one they recomended is Trust Cryoto wallet. You can order your payment when you have 50000 coin which is worth 50TTV TOKEN. You can get 50000 coin in a day if you watch more content video.The payout transction occur within 3 business day.
They have also announced being tied with others reputed crypto companies like Nexo, crytpo.com, Lebertx, Coinstats, Guarda wallet, 20th century fox.
Latest they have also announced to meet TV-TWO content createors,users and advertiser in USA.
This is really a game changing blockchain network in the new future. As they keep on expanding and giving new update of the latest offer available.
I highly recommend every crypto minded people to try using this app.