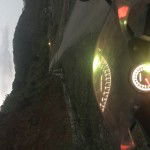 Many people out here might be using brave browser . But some might not be aware of the hidden feature where brave  is capable of. Since i am also using brave in my mobile . I try to find different feature provided by the brave browser. And i find some awesome features where i was not aware of at the first place . So i thought of sharing it to this platform thinking it might solve other people eager to know something about the brave browser
Tip#1 Make brave into hyperdrive speed
In order to optimised the speed  in brave browser follow the steps below
Go to setting

Click on brave "extention tab"

Turn off everything which you dont use at all . Like linkin and facebook imbaded post.

Pin the brave browser in your window taskbar. 

Make sure all updates are closed

Rigt click brave browse icon on the taskbar. Select the brave icon from popup and again right clik on it.

Click on properties. Go to the end of the text on  target field

Enter "--process per site"

Save the change

This will increse the speed of of using more than 5 tabs 
Tip#2 Customise new tab profile
Open new tab on browser

Go to setting on the bottom of tye browser

Popup switch appear. Change according to your choice like showing background image, show brave rewards etc

This will solve the issue of turning off the sponsor image .
Tip#3 Import from other browser
This is one special feature of brave browser. It allowes user to import all data from other browser to brave browser
Make sure all browser are closed before doing this 

Go to setting

Select the bookmark option

Select import bookmark

Select the browser from the list you want to import.

Depending on the browser we can import bookmark, history, password etc.
Tip#4 Boost your privacy
This method wil be very useful for those who are using brave browser mainly to secure their  privacy
While using brave google search engine in brave still there are chance of gathering signeficant data

Make sure you are using "duckduckgo" search engine in order to stop this data gathering

Duckduckgo is a search engine with no data collection

Go to setting

Select search engine tab

Select duckduckgo from the list

This will make duckduckgo your default search engine
Tip#5 Ghost mode privacy
Brave come in default with but in TOR private browser . TOR is like a million people with same mask hard to indetified a particular individual
Click on menu button on the top right corner of the browser

Select "New privacy window with tor " option