Is BCH Going To Replace BTC?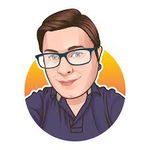 Today, Bitcoin Cash holds twenty-eight place among cryptos in the total market cap. And still, I believe, that if there is an asset that can take the place of Bitcoin, it would be its younger brother. They have the same origin and name, but BCH has some advantages over the original coin.
Let's talk about them.
Can Bitcoin Cash Really Surpass BTC?
So, let's theorize whether Bitcoin Cash really can surpass Bitcoin, and figure out the causes and prerequisites for this to happen. As a clone of BTC, BCH has many similarities with the classic token. But there are also essential differences, and the most important one is the size of the block.
BCH's block size is 32 MB, which is 32 times bigger than BTC's normal block size. BCH's larger blocks can include more transactions and make transactions quicker. This is why a lot of businessmen and companies have had their attention focused on BCH and have started working with it. The price charts depend on how many investors use the coin, and the more that do so, the higher the value. Thus, if Bitcoin Cash becomes cheaper and faster than BTC, it can displace the top crypto from the lead.
Many famous Bitcoin experts see Bitcoin Cash as a better alternative to Bitcoin, as does Roger Ver. At the beginning of 2018, he said that the younger crypto will surpass the older one because it has more utility and usability, while the BTC system is slower, overloaded, and imposes high fees. They are direct competitors, because BCH is based on the same codebase, but provides its users with some notable advantages. Ver is sure Bitcoin Cash has a great future and believes it will overtake Bitcoin in popularity and market capitalization rather soon, thanks to its stability and growing acceptance.
We should not forget about miners. With all the mentioned benefits, BTH (another abbreviation for BCH) became more profitable to mine, increasing the number of miners on the Bitcoin Cash blockchain, and subsequently decreasing their number on the BTC network. Thus, there were thousands of transactions pending in the Bitcoin unconfirmed pool, and sometimes the amount soared up to 100,000.
What else makes Bitcoin Cash a successor of classic Bitcoin?
Here is what I think.
Just like BTC, BCH successfully solves the problem of double-spending.
Bitcoin Cash provides instant transactions, using the same process described by Satoshi Nakamoto in his whitepaper for Bitcoin. Unfortunately, the classic bitcoins may take an hour to get from one wallet to another.
And most importantly, you can have free-of-charge BCH transactions. Bitcoin also used to provide its users with this opportunity but has been minimized over time, negatively affecting small BTC transactions.
Yes, Bitcoin Cash has some significant advantages over the major cryptocurrency. Yet, the latter is not going to give up easily.
Implications of a BCH Takeover:
So, the main question is whether a BCH takeover will ever happen and if so, will the results be positive. In my opinion, it won't be bad news. Individuals and companies need more stable, reliable, and high-tech cryptocurrencies. Bitcoin Cash is obviously superior to Bitcoin at this point. We've talked about its positive sides, but let's sum up.
A larger block size allows more transactions per second, almost three times more than BTC blockchain miners can accomplish.

This leads to quicker and easier mining.

Being a familiar, traditional Bitcoin, BCH is cheaper and easier to send and receive.
This all makes it the best money to spend on everyday usage. People who need digital currency just to do online shopping or use it as payment for their goods and services may prefer Bitcoin Cash rather than BTC, which is used more for storing value. But the actual purpose of Satoshi's creation of Bitcoin is fulfilled by BCH.
But How we can tell this to the whole world?
Well, enough writing for today. I am going to discuss this in the next article. To stay updated, subscribe and leave a like if you really liked it.