New range highs for Bitcoin Cash – Where's the risk-to-reward?
Disclaimer: The findings of the following analysis are the sole opinions of the writer and should not be considered investment advice
Bitcoin climbed past the $39.8k and the $42k levels over the last 48 hours. This was a significant, especially since $42k has been a level to watch out for over the past few weeks. Bitcoin's price action, ergo, is likely to see altcoins make gains as well and Bitcoin Cash could follow in its footsteps.
BCH- 1 hour chart
Source: BCH/USDT on TradingView
In the third week of January, Bitcoin Cash tried to find some support around the $341 area (red box). However, it was swiftly pushed lower. Since then, this area has acted as stout resistance to the movement of the price north.
In February, the bulls were able to push the price to $361. Alas, they were unable to hold on to the $341 area as support.
[bad iframe src]
At the time of writing, BCH appeared to have hit a wall of selling pressure in the same area. However, this could turn out to be only a short-term setback for BCH. The $307-level represents the mid-point of the month-old range for BCH from $345 to $270.
Hence, a drop to the $300-$310 area would be a buying opportunity. On the contrary, a breakout past the range highs and a retest of the same at $340 would also be a buying opportunity.
Rationale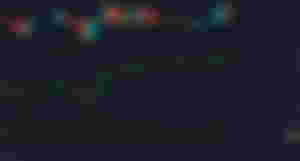 Source: BCH/USDT on TradingView
The Awesome Oscillator pictured strong bullish momentum in response to BCH's ascent from the $302 support level. The CDV also showed that the past week has seen buying volume outweigh selling volume.
The Directional Movement Index also showed a strong uptrend in response to BCH's move to $344.
Conclusion
The range has not yet been broken for BCH. This means market participants can wait for the reaction at the mid-range to determine a short-term bias. Bitcoin looked bullish in the near term and that could see BCH register gains as well, as Bitcoin Cash has a 30-day correlation of 0.96 with Bitcoin.
Hence, $318 and $307 could be levels that present a good risk-to-reward to a short-term buyer.