I decided to share how I made my Shawarma bread so as to help my friends here especially @Rubaya. I hope this write up help you.
The Homemade Shawarma Bread(pita bread)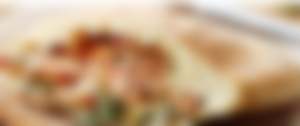 Ingredients
* 320 Grams(2cups) Plain flour/ Whole Wheat flour
* 70 Grams(Half cup) Plain flour/ Whole Wheat flour(for dusting& Kneading)
* 1 cup Warm Water(tepid water)
* 2 teaspoon Dry instant Yeast/ 20grams fresh yeast
* 1 teaspoonful Salt
* 2 teaspoon melted butter/Olive oil/lard(optional)(1 teaspoon is for oiling the bowl)
Preparation
In a small bowl, Dissolve the yeast in a little water and set aside to dissolve completely

 In a large bowl,Mix the flour and salt together; add a teaspoon of oil/melted butter(if you're using any).

Mix together and add the dissolved yeast and mix;add more water and continue to mix until you get a rough dough like the picture below.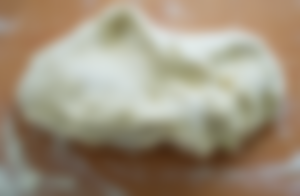 Now knead the dough on a lightly floured surface for about 5-8 minutes until the dough is firm and elastic.
If the dough is sticky, dust more flour on it and knead on to get a non-sticky,elastic dough. Then oil the used large bowl and place the dough into it. Making sure that the dough is well brushed with oil to prevent it from sticking to the bowl

Cover the bowl and leave to rise for 2 hours or until it doubles in size.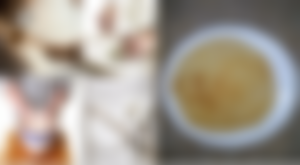 Then deflate the dough by gently punching it down. Then Place on the lightly floured surface; cut out into orange sized balls(if you want a large bread), or into golf sized balls (if you want a smaller pita bread).
Take one of the balls (keep the others covered,to prevent drying out) ,then flatten the ball with your palm and roll out flat; sprinkle some flour to prevent it from sticking to the table as you roll until you get a large circle.
Then place on a floured surface and cover while you repeat the process for the remaining balls.
You can use a circular cutter to get a perfect circle.
Using baking pan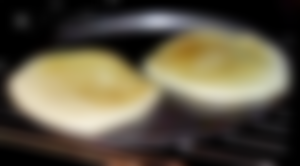 If you want to make the Shawarma bread on a pan(on stove top), simply heat up a nonstick pan until it's very hot. Then place the rolled dough on it. When you begin to see bubbles, flip over to the other side and watch as the balloon forms…that's the fun part of the whole process.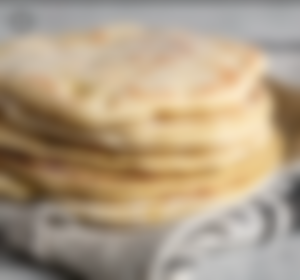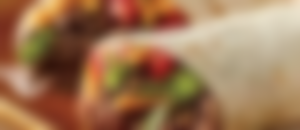 The balloon will also form if you don't flip over, but that will result in one side burning and turning black (we don't want that, right? ) Deflate the balloon and place on a tray lined with a damp kitchen towel, and repeat the process for the remaining dough.
To keep the bread soft and fresh after cookie, cover with a damp cloth. To preserve the bread for later use, wrap in a zip lock or polythene bag. It will stay fresh in room temperature for 2 -3 days.
I hope this article really helps you.