Personal Story with a Soundtrack - "The Not So Instant Karma Got Me"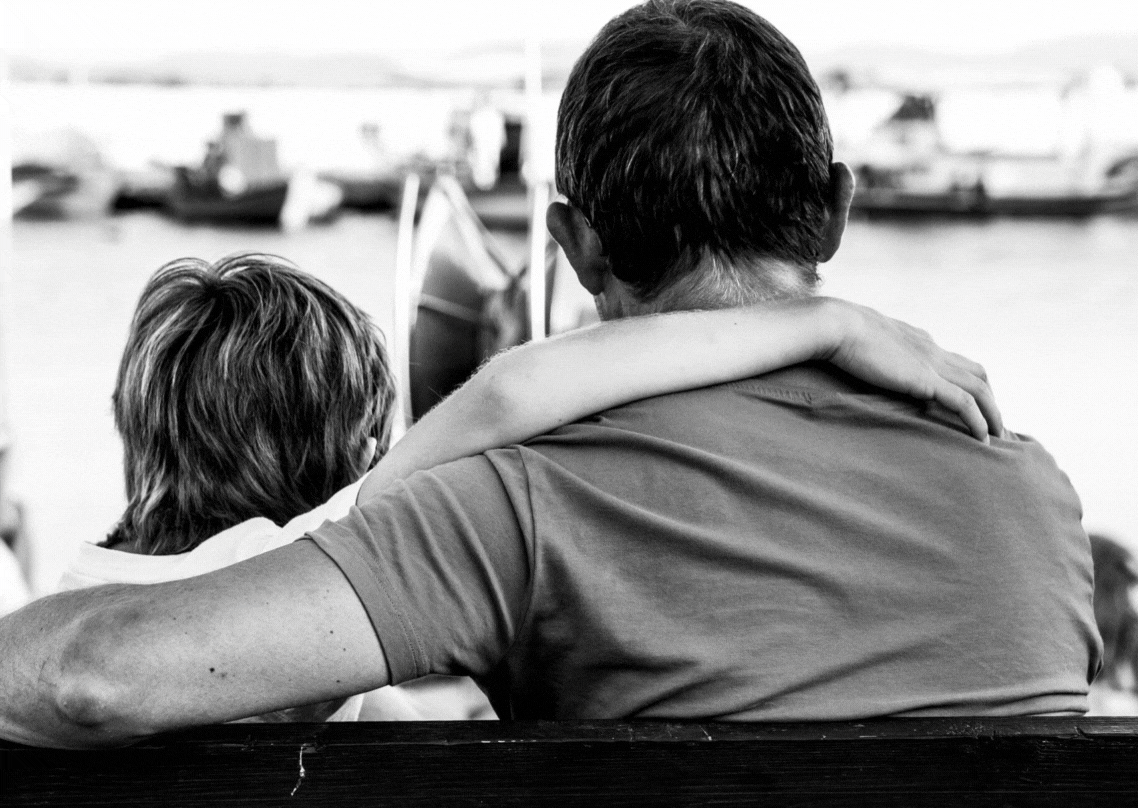 It´s been a while since I posted a personal story with a soundtrack. Which would mean my life is too boring to talk about, or I have been too busy.
Well, I guess a little bit of both, but now there is a story I would like to share.

Boy meets girl, boy marries girl, boy and girl get baby.
So far everything is kinda normal.
But then comes the day that boy and girl break up. Girl gets custody of the baby, well by that time the baby is already 10 years old.
The judge decides on a visiting rule, and there it gets messy.
Do you as the partner not having the custody really going to keep to the letter of the law?
Hell No!
I was up against the ropes back then, because she was smart enough to inject my boy with negativity, without making him sense that. That is not me being sour paranoid poppa, trust me.
Not Falling For My Fathers Footsteps
Once I was settled and paid for my freedom I did not want to make the same mistake my dad made. Which was picking up my brother and me every other weekend and taking us to a place where we had nothing to do, and were not allowed or enabled to play in the house.
I made sure that my place would be fun, and it was. He enjoyed his stays and sometimes even asked to stay a bit longer. There were also days that he did not want to come because he had other plans.
It was All Good, I decided I would leave it up to him and not to an overplayed Judge. It worked out great for us both, he was coming over frequently and we enjoyed those days to the max.
Till that day.
The day she called me if he could stay for a week, they were going to look for a new house near the coast. And a school that would be more of a challenge for him.
Not fully realizing the impact I said yes. I would be happy to have him stay with me for an extra couple of days.
To not drag out the story let´s hit fast forward.
They found a house near the coast, four hours by bus away from mine. I had chosen mine because it was the closest option available near him, well not anymore.
But they needed my approval to leave Andalusia?
What´s a dad to do?
The reasons for moving were her health, which would benefit from the milder climate and a school that would be more of a challenge for him.
Now in all honesty her health was no longer my problem, she met this guy and left with him so that his and hers now.
But if this school really would be more of a challenge than the one over here which would be a little below his ability tbh, that would make sense.
I know what I did when I did not get challenged and well setting a school on fire is never a good thing....even though that was not meant as such....the fire just got a little out of control.
As I did not want him to follow in my footsteps I agreed.
For almost three years I saw my son two or three weeks a year. Don´t feel bad for me those weeks were amazing. In my opinion the distance didn´t impact our relationship in any way. The days we spent together we were as close as ever.
Maybe it helps to know, that growing up I was there all the time. I was fortunate enough to choose to work parttime. I only started working fulltime when he turned six and had to go to school. But even then, as my ex was ill at the time, I brought him to school, I helped him with his homework, played with him, and took him places on the weekends.
We were close, close like brothers my ex would say as she thought I did not do the dad thing enough. I think he did not need me to do to the dad thing, and I still do.
18 months ago they needed to leave the house at the coast and moved back to Andalusia. Now he was only an hour away and indeed he started asking me more frequently if he could come and visit. It of course helps that his best friends were still living near here, but I hoped he also enjoyed spending time at his dad's place.
His dad´s place was probably better than living in a picturesque white mountain village filled with old people. So I saw him more often and for the first time since the divorce we celebrated Christmas together.
But as in every good story, when things are going well the drama will come soon after. And it did.
The reason that he spent Christmas at my place was that his mom was traveling. She had met a guy in the US and she went over to visit him.....and stayed for like three months?
Don´t ask me what I thought about that
The guy, fine. Leaving our kid, the one that you wanted custody over alone for 3 months, not so fine.
Yes, he stayed with me for over three weeks. But as I understood it, when his holidays were over he was alone in the house several days of the week. There was a neighbor looking after him in case of emergencies, and his grandma came over, but he spend many days by himself.
He did amazing, no drugs, no parties, and very little booze. But he did miss a couple of days of school...well if that is the soul damage he did very well. Could she have expected that he would, no comment.
This was only the beginning.
He spend the summer holiday with his granddad in the Netherlands, because she was gone again for another three months. Now he is sixteen, but still his mom has been there for the last five years and now she left him to his own devices for half of the year?
When he came back to Spain he stayed some weeks with me, and he asked me the following:
"Dad, would you be okay with me moving to the US?"
I want him to follow his path, I told him that university in the US probably is not an option financially so if that was his plan he was better off here. But if he was looking for a new adventure and planned on working when he would turn eighteen, the US might be an interesting choice.
I told him that I love him, and that whatever he chooses I will have his back and be here for him.
Now the next Christmas is approaching. I have not seen him since early October as he went with her for his first taste of the American Pie....ehh dream, they also brought the dog,
Now if I go all paranoid that might mean they might never comes back.
Is this Karma kicking my butt, is this what I get for moving many miles away from my parents?
I will have his back, No matter what
It does not matter, I am not worried nor am I scared. I want him to take the road ahead, the road he is meant to go.
I have always been there for him, told him he was welcome any time. And unlike myself and my dad, he called me and asked if he could come.
There have been years I hardly saw him, and years I saw him every day.
I can only say that I am happy to have spend those years with him instead of chasing an ignorant career.
He knows he has a friend in me, he knows mi casa is su casa para siempre, he knows I love him...and if you love someone you should set them free they will come back to you....in time.
I can only let him walk his road, and hope it´s not a lonely one like mine has been quite often. We all have our lessons, and only those that are not scared take the road less traveled, the road they feel is right for them.
That road is never easy, but it will take you to the places you need to visit during your time on earth.
I will be here, with arms wide open if he ever decides to come back, I have faith that one day he will find his way back to his dad, his brother, his mate.
Kyrian-Elijah I will always have your back, wherever you may drift....wherever the wind will take you.
Platforms where I Earn Crypto for my Content (Affiliate Links):
Torum - https://www.torum.com/signup?referral_code=bitcoinbaby
NoiseCash - https://noise.cash/u/BitcoinBaby
ReadCash - https://read.cash/r/BitcoinBaby
Hive - https://hiveonboard.com/?ref=whywhy
Peaked - https://peakd.com/register?ref=whywhy
Publish0x - https://www.publish0x.com?a=l9avg4xnbG
I do not have any connection with any company I am writing about. I am not being paid to write this article.
If you like my content, please hit like and subscribe. Because more Bitcoin baby Mistakes are coming......
Feel free to provide tips, comments, feedback, anything.....?
Remember that sharing will improve life in general!
Direct Donations are always welcome to keep me going:
BAT Tipping: https://www.youtube.com/channel/UCCW-PFikh6-VocGXA-mI7rQ
WAX: rx2r4.wam
BCH: bitcoincash:qpdqjxegqmfqnc7q9u2538cx0uwa7nwr5ganrnqe0f
BTC: bc1qdsrg7qaefxvel6hn6mjemjd4c8jjs40sasyvkp
ETH: 0x4216fEC23Ae7A7d9c46143Ce56C3e8f301F9868c