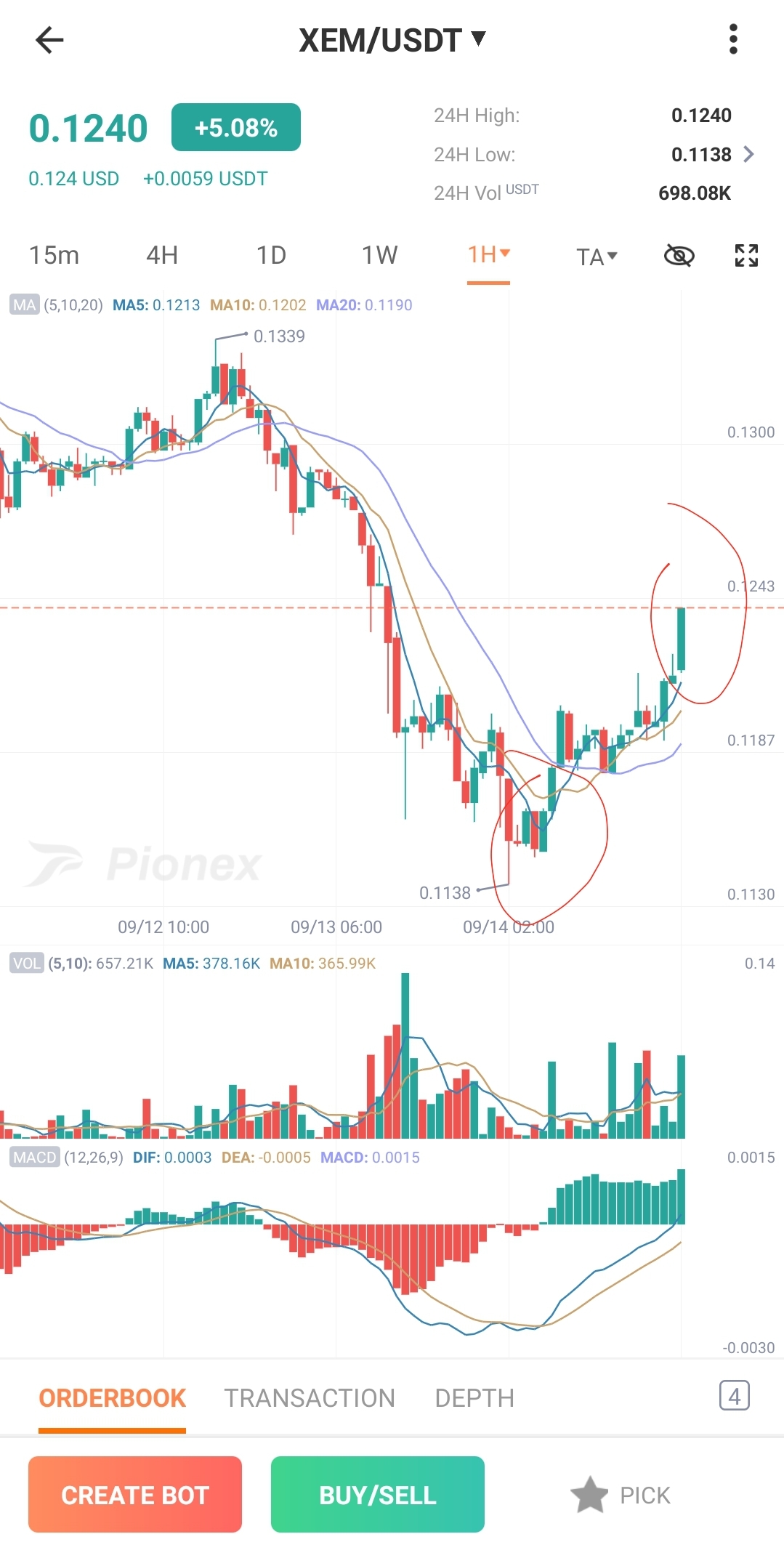 Before I proceed I must say
this is not financial advise
please invest at your own risk
So yesterday I tried a method at pionex which is I enter and start a bot at bottom of the price of the token and just a hope that it will pump the next day.
kabooooommmmm
My prediction is correct and I finally found the best way to trade in pionex.
The concept is easy if you are a trader, buy low sell high. So same of this bot, you also need to enter when the price is at bottom and earn when the price is high. So when you are telling pionex bot to buy the token, you also need to decide which price you get in and the bot will settle the rest. This is the mechanism of grid trading bot. So when the coin pump, your earning will follow.
The easy part is when you entry, you no need to much attention in monitoring the price, so it is not too stressful when comes to trading using pionex.
Of course when bearish market come in, you also can earn through reverse trading bot and many more bot that offers different strategy. So if you are having great knowledge in trading, this bot will help you to earn more and faster.
Hope this helps when you are trying pionex.
Cheers