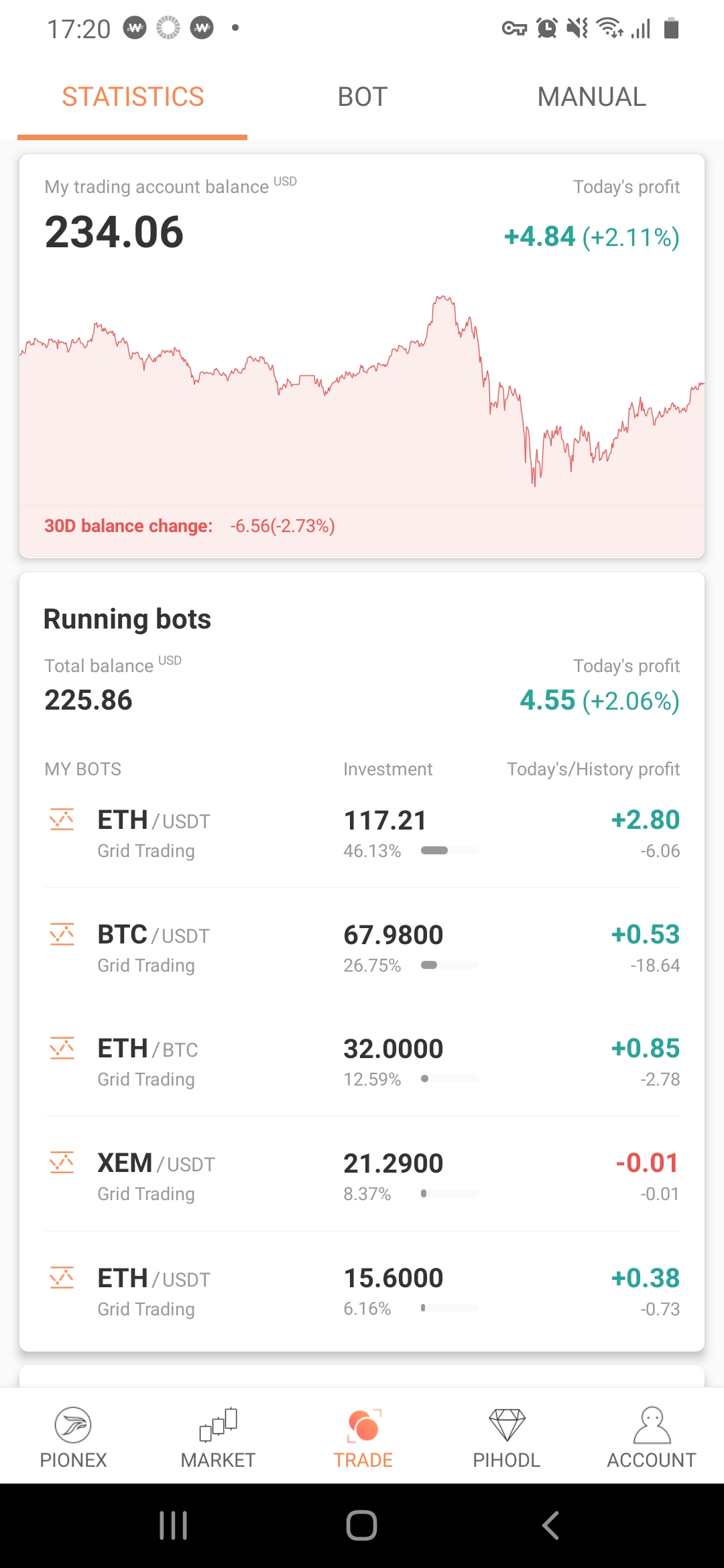 Today is Sunday and I have my own off day from hectic work. Which mean I can monitor my pionex today to maximize my earning.
ETH and BTC are slowly giving great response in my investment. As you can see all are showing green and slowly the negative fund is reducing. Hopefully pass this week everything will back to normal and I can stop all the bot to reinvest everything.
So far pionex really help me a lot in earning as part time trader. I am also true believer in this method as this give me low stress compare to manual trading. so I can consider very depending on the bot which is good and bad. Only to say pray for all the trade is great and giving good return as always.
If you are new trader and I want to earn a bit as daily extra income, do try pionex. You can slowly to adapt and try with small value.
Before proceed, always my reminder, all above suggestions is not a financial advise. It is always on your risk to invest. Good luck and happy trading.