Arabic Video Bounty 0.1BCH
I have been very carefully informed that
this particular Arabic script
may have translation issues that cannot be resolved: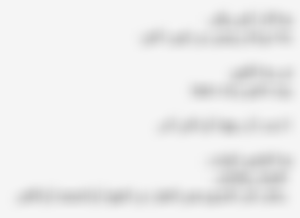 This 'Bounty Call' intends to investigate
the aspects of how this translation works and fails.
That this was generated by simple translation software
means the usual errors in meaning and grammar apply.
That I expect - what I seek is the best way to improve this script.
I will pay a 0.1 BCH bounty to the Read.Cash account for
the first video posted here on Read.Cash


which shows someone who:


carefully and comprehensibly speaks this script, in Arabic

pauses for a 5-second interval and then

proceeds to speak the script as translated into English.

The post must include the English translation written.

The proof of "first" will be the timestamp

of the comment to this article which includes

the URL link to the Read.Cash post.

Tips amy be given to anyone else on Read.Cash

who posts discussion in English of the translation,

(if they are linked in comments to this post).


I will definitely consider a follow-up award for

a later video post with a different translation,


provided the difference is carefully explained.
Thank you for your participation.

I hope to use your responses and information to improve
how the message of this channel
can be communicated through different languages.
Enjoyed this article?
Earn Bitcoin Cash by sharing it!
Explain
...and you will also help the author collect more tips.