Baobab; astonishing, useful and historic but endangered!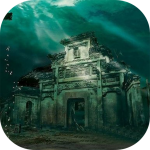 We usually talk and think about endangered animals, but believe it or not, based on work being done by the Global Trees Campaign and IUCN Red List, At least 77 tree species have become extinct in the past 100 years, so lets check one of the most beautiful and mysterious but unfortunately endangered trees: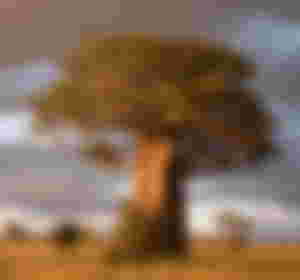 There are eight known species of Adansonia or Baobab , six of which grow in Madagascar, native to mainland Africa, one in the Arabian Peninsula and one in Australia. Its height reaches 18 meters. Baobab fruit is known as monkey bread and its length reaches 40 meters. The spongy part of this fruit contains glazed and edible substances. The trunk is long and the barrel is brown in color.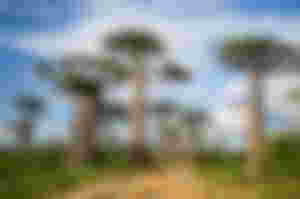 Baobab trees are known as beautiful and special trees that have a unique appearance and will definitely attract attention. These trees are very old and only a few of them remain today. Special care is taken of these unique trees to destroy their offspring, and fortunately these functions have worked so far and there are still baobab trees.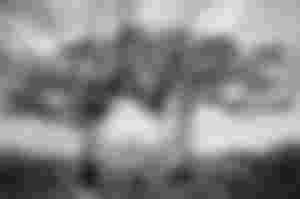 Baobab has more than 300 uses including water, food, vitamins, medicine, shelter and more. However, scientists attributed the recent destruction of baobab trees to climate change, as temperatures are too hot and there is no more rainfall. National Geographic Reports show that another published study has previously concluded that climate change is affecting two of the six species of baobab trees in Madagascar. Between 2010 and 2011, the Baobab Punk tree in Zimbabwe became extinct, estimated to be 2,450 years old. In April 2017, a Sunland baobab tree fell in Limpopo, South Africa.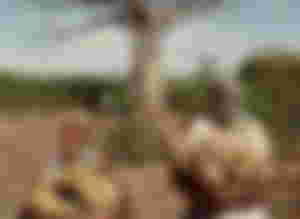 Monkey bread is the nickname with which the fruit of the baobab tree is known. Because this sour fruit is a favorite food of monkeys. The fruit of this tree is the size of a coconut and weighs about one and a half kilos. This fruit has a reddish color and is used to flavor beverages. Also, the fruit of the baobab tree, like other parts of this tree, is full of many benefits and healing properties. This fruit contains potassium, carbohydrates, phosphorus and vitamin C and is used to strengthen the immune system, strengthen bones, reduce blood pressure, reduce inflammation and strengthen the digestive system. The powder of this fruit can also be used as a supplement and some people use it in cooking to thicken food. This tree stores up to 120,000 liters of water in its trunk to withstand dehydration and leaves.
There are many legends about baobab trees in different countries of the world. For example, in Kafue National Park in Zambia, there is a 1500-year-old tree called Kondokamwale that has a legend with it. It is said that he fell in love with four young girls who killed them when he found out they were interested in a man. There is another famous baobab tree in Zambia, the opposite of the baobab tree called Ingombe Ilede (meaning "sleeping cow" which refers to the tree). The tree is located on a historical site from the Iron Age, which was a place of trade and life of the Tongan people from the 5th to the 7th century.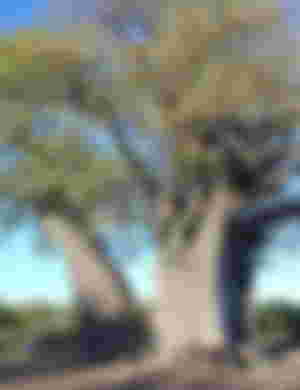 **************************************************************
*Share the beauties...