The Beginning Story Of NFT Games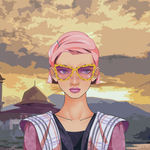 Video games have been a source of entertainment and competition for decades. Today, video game developers are producing games that are more immersive, interactive, and realistic than ever before. One such game is the digital currency (or cryptocurrency) game, which is also known as the 'cryptocurrency game' or 'crypto game'. This type of game offers players the opportunity to earn digital currencies such as bitcoin, ether, and other altcoins while playing the game.

Video games are an industry that is worth billions of dollars, but the industry didn't always look like it does today. For years, video games were played on consoles such as the PlayStation and the Xbox. Over time, video games evolved from being played on consoles to being played on PCs. Today, video games are played on a range of platforms – including consoles, PCs, and even mobile devices.

One of the newest sub-genres of video games is focused on creating digital assets or 'non-fungible tokens' (or NFTs for short). These games allow players to purchase digital assets that exist on the blockchain, similar to how players purchase digital assets in traditional video games. However, unlike traditional games where players collect items and level up their characters, NFT games focus on collecting and breeding digital assets on the blockchain. This has spawned an entire industry of games where players can purchase digital assets and breed them, hoping to collect them when they're 'breedable'.
---
The world of video games is now being invaded by the world of digital currencies and blockchain technology. Titles like Fortnite, League of Legends, and Overwatch have built their Empires on the backs of in-game purchases and microtransactions. Now, developers are looking to expand their audiences by adding cryptocurrency features to their games, allowing players to buy in-game goods with their digital currency, and earn a small percentage of the game's revenue. This has opened up a new world of games where you can pay to power up your character, buy items that give you an edge in a game, and even make money while you play.
A new industry that emerged focused on creating video games based on blockchain technology. One of the most popular games in this industry is CryptoKitties, a game that allows players to collect and breed digital cats on the Ethereum blockchain. The popularity of this game has spawned an entire industry of games that are based on the technology behind CryptoKitties, and have become a billion-dollar industry in their own right.
There are also a lot of video games out there, but not all of them are good. Some games are so frustrating, that they're hard to play. Others are so easy, they're boring. There are also games that have a lot of interesting features, but they're too complicated to understand.
Some video games out there are focused on one thing in particular – some of them are all about battling others are about building, and others are about collecting. Each type of game has a lot of different types of sub-genres, designed to appeal to different players. There are games that are based on strategy, games that are based on luck, and games that are based on skill. Each of these types of games has a lot of different sub-genres that appeal to different players.
---
The world's first NFT game. Developed by Aragon and launched on Ethereum and EOS on August 15th, 2019, it was developed to be a careless game and brings a new model of game-playing that lets players use non-fungible assets. When the game launched, it was airdropped with 50,000,000 CAT. It was acquired by the founders of Aragon in late 2019.
2019 introduces non-fungible tokens (NFTs) into games. These are digital assets that are unique and cannot be replaced, unlike traditional in-game currencies.
NFT games release data to the blockchain, which is used to timestamp transactions, protect the ownership of in-game items, and store game data. An NFT is similar to a digital asset such as a dollar, euro, or bitcoin, except that an NFT is infinitely transferable.