Ohio Mi Amor ❤️❤️❤️
Today was a good day to start a new article that you may find helpful or not. It not an article though. This will be short. Read the Whole post Okay.
Have you notice that these following days are good. Our Moderator is doing good some users face what they deserve. I've been seeing a post, short post, shorticles about freezing points.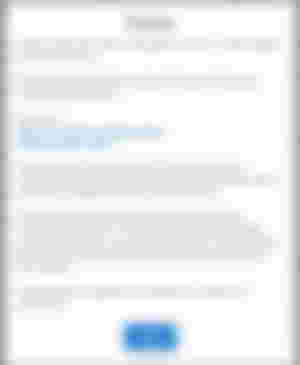 freezing points are not created by readcash but users having no points and they called it this way.
Freezing points - No power users upvotes or Like all users may face this situation so don't feel like a victim for having this okay. This platform has a limit of spending per day which is $500 per day even more. And that amount won't cover the number of Users here. Just use a simple math dear.
Power Users Matter

We will have this Vice Versa effect often so don't be surprised if you see your point didn't move for many days.

Vise versa will be having points and no points.

You don't have points and other does have

You have points and others don't have
And If you notice also our points are being stopped at 6 am Philippines time and it will continue after the distribution of funds. based on my experienced though we maybe have a different experience or I am just wrong.
As mentioned by readcash He is a One Man working on this platform. having delays are normal its quite hard to work alone with not so good publishers. I am one of them. Having a fair point distribution is too hard.
If we can avoid these zero points.
Avoid publishing about points, views, and Subscribers because your not a moderator Your Not ReadCash

Avoid commenting such sub Exchange to avoid downvotes

Avoid publishing that can be asked in the support regarding in this platform

Avoid publishing a negative post even if you saw it as an awareness.

Consider the rules

Avoid creating multiple accounts ( dummy accounts )

Avoid doing a negative Article to others to avoid Evil Eyes
Don't do this.
Don't give your whole day here

Don't have to publish 10* or more articles

Don't need to comment every time

Don't short post nonsense

Don't change the platform base on what you want it to be

Don't be too good as if you're the supervisor

Don't repeat the same mistake

Don't upvote because she/he is your friend, close or Etc. be fair.
You should Do
Good article - this is the main key to get organic views and Like

Poems

Give good feedback on and have good feedback

Can't say a good word then stay silent

Give a suggestive opinion or comments

Do what makes your points boost

Do your part and don't overdo it our Moderator is working.

Memorized the guide given by readcash and you'll see big changes in your Points 😉 just visit his wall and search readcash as a user.

Do like what you Like

Attract power users to boost your points create an interesting title that will give curiosity and interest to others.
Give yourself a break you know. After all, WE HAVE THIS RANDOM REWARDER it's UP TO HIM TO GIVE YOU POINTS EVEN IF YOU DEDICATE YOUR WHOLE DAY HERE IF HE CHOOSE NOT TO GIVE YOU POINTS THEN YOU won't HAVE ANY POINTS OKAY. and one more power users are matter.
check this The Random Rewarder and give yourself a sense of peace.
In every issue, you may face ask the support first because he can only be the one to give you the right answers and not a user just like you.
The right time publishing your article.
9 am

11 am

1 pm

4 or 5 pm

8 or 9 pm
Users at these hours are very active in Asian countries. You'll gain Organic Views, Likes, and Subscribers.
You may ask? Isn't this an article that can be ask it support?
Yes, it is. You can ask the support to have the best answer and read the rules over and over again.
That's all Mi Amor ❤️❤️❤️ don't be mad 😘 I am being frank here to make you a better user and author if you find this helpful then I'll be glad. Agin this is my observation and opinions these don't mean anything the last and right words goes to the owner and moderators of this platform.
salma24

Subscribe, Like and leave your Comments ❤️❤️❤️

Accepting new Sponsors charoot