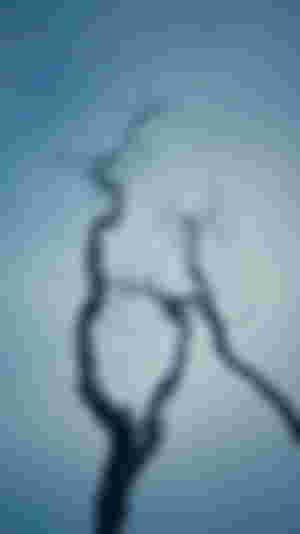 Ayadhyakanda ys - Bharat Samar is in exile from this capital at the time of Abhishek's arrival, this is like me. It is true that Taema's listener is Bharat Sansabhava, loyal to the eldest, pious, affectionate and sensitive, but I think that the minds of the people are restless, the minds of the saints and the pious are also disturbed when the cause is present. After saying goodbye to his father, Rama went to his mother's inner city. Kaushalya was then dead in Nimilitnetra worship at the temple for the good wishes of her son, Sumitra Sita and Sakshan were serving her.
Ram instructed Kaushalya on his father's behalf and said, "I will fast with Sita tonight. Arrange all the spices you need for the anointing." Kaushalya said happily in Bapakul's voice, "Son Blum, live forever, your enemy, Dur Haq, you agree and make me and Sumita's relatives happy." Seeing Lakshman sitting humbly in Kritanjalipat, Rama Ekat laughed and said, Lakshman, you will also carry this burden with me, you have also sheltered my second soul, Rajshree Taema. Soumiti, you share the desired subject and kingdom, for you life and kingdom are my desire. Saying this, Ram greeted his mother and went back to his building with Sita.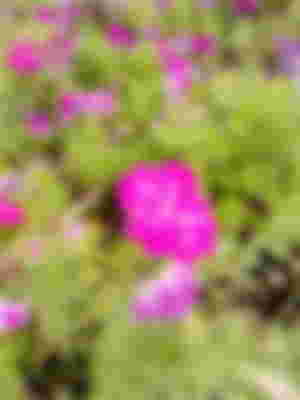 At the behest of Dasaratha, the valiant Vashishta rode in a chariot to Rama's house and made Rama-sita resolve to fast as usual. On his way back, he saw innumerable people gathered in the bloodbath out of curiosity. When their roaring sound became louder like the roar of the sea, Rama bathed with his wife and worshiped Narayana. From dawn the next day, the non-residents were employed in the city's Shavaspadan. Fourth, Chaitya, building, 86/499
60 Balmiki - Ramayana Bipani, Sabhaga, Uchcha Basta etc. were decorated in Japataka. The dance-songs of the dancers-singers began to be sung in the crowded and lush streets. In the courtyard and in the meeting, Laik said, we are all blessed, because Laikcharitrajna Mahipati Ram will be our protector forever. Long live Dharmatma Nipap Raja Dasaratha, in his Prasad we will see the inauguration of Rama. 3. Ghasvara brought a Kubja maid from another [canto 8-9) Kaikeyi patriarchy, her name was Sasura.
When he saw it from the top of the palace in the morning, the highway was soaked in sandalwood water, covered with lotus and utpal (1) and adorned with flags. The Brahmins are shouting with Mack and Mallya in their hands, musical instruments and Vedas are being recited in the temples, elephants are rejoicing in the year, all the townspeople are very upset. When a cane khoumabasana-dharini saw the midwife near and asked to die, what is the reason for this ahade of Lake? What is Ramjanani doing?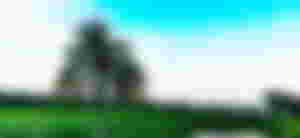 The midwife said with tears in her eyes, today King Dasaratha will anoint Rama in the star kingdom of Parsya in the kingdom of youth. When he died, he went to the bedroom and told Kaikeyi that he was terrified. Upalamghauben naanmadhyase 6 Onije subhagakare saubhagyen bikkhse. Chalang hi tab saubhagyang nadyah srota ibaeshnage aum (V. 14-15) Why are you lying down, getting up, your danger has come. You are sad, you do not understand your true condition. You are the favorite (1) kum or shalak fruit. 87/499
Ayayadhyakanda 71 no, just get good behavior outside, then, you are proud of good luck! Your good fortune is as temporary as a river in summer. Saddened by Manthra's words, Kaikeyi asked, "Have I had any misfortune?" When the news of Rama's inauguration was told, his brother-in-law pretended to be religious and spoke sweet words, but he was a great deceiver, he had sent Bharat to his mother-in-law's house. Why are you wondering why you, Taema, and I are safe now? Kaikeyi got up from the bed like the autumnal lunar writing and was very surprised and satisfied with the news of the inauguration.
Rame or bharate bahang especially napalaksaye. Tasmat Tustami Yad, Raja Ramang Rajyeviseksyati. (635) I do not see the difference between Rama and Bharata, I am satisfied that the king will call Rama the kingdom. When he died, he threw away his ornaments in anger and sorrow and said, "A3 and my smile is coming. Srivaddhi matyutulya sapatni patra, which intelligent woman is a friend in it? Equivalent to the state. Rama's fear is from Bharata, so I think I'm scared, because the scared person is the cause of evil. Lakshman, devoted to Rama, Shagha is also devoted to Bharata. Ram does not know from them.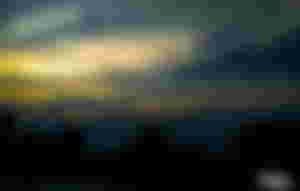 According to his birth, Bhavat has the right after Rama, that is why Rama will fear him. Bhagyavati Kaushalya will be Rajmata, you will be her maid with folded hands, and Bharat will be Rama's slave 88/499
72 Balmiki Ramayana Kaikeyi replied, Rama is pious, people-friendly, calm, grateful, truthful, pious. He is the eldest prince and therefore worthy of the youth kingdom. He will treat all brothers and sisters as fathers. What do you regret? One hundred years after Rama, Bharat too will surely find the ancestral night. Ram serves me more than Kaushalya. R: If it belongs to Ram, then it will also belong to Bharat. Makhra said, you don't understand your own misery for Makhta. After Rama, Rama's letter will be the king. Na hi rajnah sah sarbe rajye tisthanti bhamini. Apyamanesh, barely samahananaye bhabet.
(623) Bang tu bharatang ramah prapa rajyamkantakam. Desatarang Nayayita Laikantaramathapi or. (6.27) Samad, Rajgahadeva Banang Gachchutu Raghabah. So much rechte mahang bhusang chapi hitang tab (7.30) drpamirakrta parbang tvaya saubhagyabattaya Rammata sapatni te kathang bairang na yapayet. (6.36) Bhamini, the king does not get the kingdom after all, if everyone is in the kingdom, it is a great disaster. Rama will surely send Bharat to emigration or Laketar after getting a free kingdom. So let's go to the forest from Bharat Matulalaya Rajgriha,
I think this is good, Taema is also a mogul in rice. You * bay good luck to ignore Tema's wife Rammata, now: do not shade her. Kaikeyi's face turned red with rage when he heard Makhra's words. Now tell me in what way. When you die, do you forget what you said to me one day? In the episode when the battle of Devasura took place, Dasaratha gave Indra 89/499 Ayadhyakanda 63.