Do you want to work after marriage?
Sitting in front of the pot, the boy's mother asked me, do you want to work after marriage?
Before I could say anything, my father said, "I mean, if the in-laws don't want it, they won't do the job."
I am not at all surprised to hear my father's words. Every time my father says these things to the couple so that the marriage does not break up. But I am the only one who knows how much trouble I had to go through to get this job.
Then the lady asked me again, you do not have a big brother?
I did not shake my head.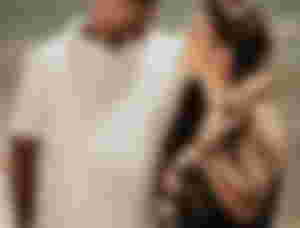 The gentlewoman looked at the boy's father and said something. Then he said to his father, "You have no son and the girl will work for him even after marriage. In the future your daughter will have to help you with money. And my house wife." I will not accept any of these things that will send money to their father's house. If you can stop working for your daughter, then we will take your daughter as your wife. Now think about what you will do.
I immediately straightened up from my seat and said, go out.
The gentlewoman looked at me with big eyes and said, what did you say?
Do not understand what I said? Get out of my house or you won't get as much respect as you get then.
That woman cursed me in front of everyone that day. She said, you will never get married in the life of such an uncivilized girl.
Three years later, I met the woman again in the hospital. She was lying in the hospital bed, groaning. I went to see her and said, what happened to you?
There was a girl sitting next to the bed. She said, mother's body is very bad and there is no name for the doctor to come. I don't understand what a girl can do alone.
I was surprised and said, no one else came from your house? Your brother
The gentlewoman said in a dirty voice, "Where is the boy's time to think about me. He has moved into a new flat with his wife. I live with my daughter. My daughter takes care of me."
Seeing that the condition of the woman was bad, I immediately called Ifti and said, look at this patient a little, he is my acquaintance.
After Ifti saw him and left, the polite woman said, who are you mother? How do you know me!
I said with a smile, don't you remember me? You went to see me for your son and told my father that I will never get married. I don't remember you! You said that I have to see my parents after marriage because I don't have any brother. That is why you broke up the marriage that day. Now I see that you are completely useless except your daughter.
The gentlewoman took my hands and cried and said, you are that girl! Doctor, what is your mother?
I smiled softly and said, he is my husband. And this hospital is ours. And yes I am still doing that job. I am taking care of my mother-in-law and also my parents. Your daughter is also taking care of you very nicely. But you thought parents Probably depends only on the boys. Marrying the girls and sending them to the next house does not mean that she is not free from responsibilities. As a girl, she also has a lot of responsibility towards her parents. I hope you understand your mistake that day.
The lady could no longer look at me in shame. Finally she apologized for her use.
more article:
1.https://read.cash/@sabbbir1010/kanchenjunga-4ef6ec85#comments
2..https://read.cash/@sabbbir1010/the-story-of-sajaks-is-deep-and-the-tiger-5d88ab66#comments
Sir, @MarcDeMesel   @georgedonnelly       @Omar     @Telesfor   @SofiaCBCH  @molecular    @RogerVer       @ErdoganTalk      @TheRandomRewarder        if you give me the inspiration, I will get the inspiration to write better.