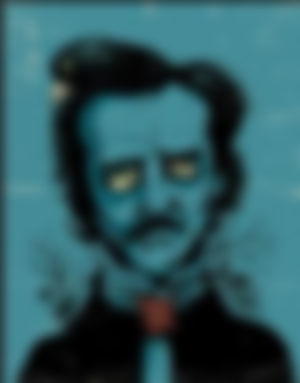 The famous writer was last seen in public on October 3, 1849, in a very bad condition. There is information that he called Reynold before his death, and to this day no one is sure who that man could be.
A master of mystery and spooky, a writer of extraordinary genius and visionary imagination, Edgar Allan Poe was born on January 19, 1809 in Boston. At the age of six, he was sent to England to study, where he studied Latin and French, mathematics and history. After five years, he returned to America where he continued his education. When he turned 17, he enrolled in studies at the University of Virginia. Although Poe was a successful student, he indulged in alcohol and fell into debt, leaving school after a year.

Poe is the first known American to try to make a living from writing, and his most famous work, the song "Raven", was published in early 1845.
His works have greatly influenced literature in the United States and the world, as well as cosmology and cryptography. They also appear in popular literature, music, movies, and television. His many houses are museums today. "Mystery Writers" of America is awarded a prize known as the "Edgar" Prize each year for outstanding works in the mystery genre.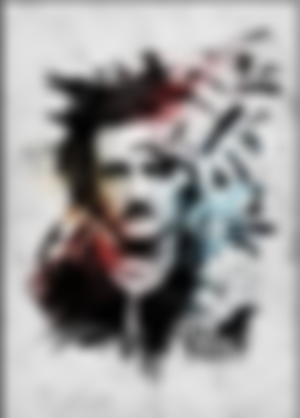 Poe was found confused on the streets of Baltimore on October 3, 1849. Joseph V, the man who found him, called for help, and Poe was taken to "Washington College Hospital", where he died at five in the morning, on October 7, 1849. He was not with himself long enough to explain how he ended up in someone else's clothes and in such a state. Many claim that on the night before his death he kept repeating the name "Renolds". According to some sources, his last words were: "Lord, help my poor soul."
His death remained shrouded in mystery, because no one knows exactly how he spent the last days of his life and from what he died. There is a lot of information that Po really couldn't stand alcohol. Po would be drunk from a glass of wine, as would his sister. Those who were in Poe's environment admitted that the writer often thought of being poisoned by alcohol.
Also, many have started the theory of Poe's death due to carbon monoxide poisoning. They considered it possible because the light was filling with carbon at that time. Many rejected this theory because after testing the hair of Poe's hair, no traces were found that would indicate that. There is also a theory that the famous writer died of rabies. At a conference of pathologists in 1996, a doctor, together with a list of symptoms that he compared with the symptoms of patients suffering from this condition, presented this theory. The doctor did not know who it was, he just reviewed his doctor's reports.