I turn off the light in my room to sleep, almost immediately my granddaughter comes in and says to me in a tearful voice: "Grandma, please, can I stay with you and sleep in your bed?"
This happened last night because my granddaughter's parents have been insisting for many days that she has to sleep in her room. Her mother has stayed several times to keep the child company until she falls asleep, but in the early morning when they are completely asleep, she puts them back to bed. Last night they locked their door to prevent the child from coming into their room, and she came into my room. Today in the morning I talked to my granddaughter and told her that it was only for one time, she will not sleep with me for the next few nights.
I know that accepting her in my room was not the right thing to do because far from making her feel safe and secure I interfere with her independence and security. The right thing would have been for me to take her back to her room and stay with her for a while until she calmed down and fell asleep. But I confess that she stirred my grandmotherly heart as she came crying for company.
Fear is a universal emotion, all human beings have gone through those fears of sleeping alone and in the dark. Children have this fear of the dark and it is a normal emotion. Who among us did not experience this night fear as a child? It is one of the most common childhood fears.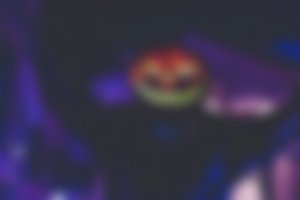 I always recommend to parents that a child should not watch horror or mystery films, especially in the evening hours a few hours before going to bed. Such films are not made for the little ones. Their minds do not distinguish between reality and fiction. In fact, even we adults don't.
The night is the perfect time to draw monsters and ghosts in every corner or in every movement of a curtain at the window. In the silence and darkness, the child's imagination flies and produces figures of terror in those moments when they are alone before going to sleep.
Most children between 7 and 10 years of age begin to see the problems that may occur in their family environment and become more sensitive to their reality. They are also aware of the concept of death, they begin to understand that there is an end for all people and living beings. They are more sensitive to the death of a pet. They begin to understand aspects of reality, for example, negative appraisals, anxiety about school work, difficulties in being with other children, their fragile self-esteem, possible separation from parents, are some aspects that can make it difficult for children to fall asleep.
The children have to understand that there is no danger at home, that even if they sleep alone in their room, their parents are close by. They must have a conversation and let them know that under no circumstances should they spend the night in bed with their parents. Let them understand that it is good to sleep close but not together.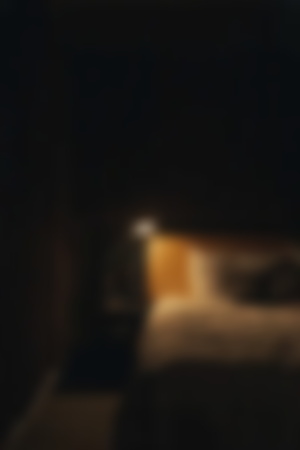 It is good to create a bedtime routine, establish a healthy eating routine, a glass of milk, for example, reading a children's story or a beautiful family story, with a language of love and affection to create a relaxed atmosphere before bedtime. The child will feel relaxed, accompanied, and very safe.
It is good to leave a low-intensity light on and above all not to close the bedroom door. If the child still goes back to the parents' room at night, in an affectionate but authoritative tone of voice, repeat to the child that he or she should be in his or her room and accompany him or her back to bed.
Do not allow them to stay in your room, be consistent in your routine. After a while, the child will get used to sleeping alone.

Do you have a story similar to my granddaughter's?... are you afraid of sleeping alone and in the dark?

Thank you for following my posts and for your comments.

Thanks to my sponsors for your support, you guys rock.
Pictures from unsplash.com