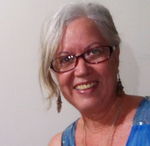 There are people who don't know how to live. Ok, I put it another way, it is not enough to breathe, you also have to know how to live. But are we aware of the way we live our lives so that we can assume 100% of our responsibility to live? Not all people are aware of how they are living their life. They go through life just breathing.
I know people I have stopped seeing for years and when we meet again it is as if only one day has passed since I last saw them. They are always in the same emotional situation, their conversations are always complaining, it's always the same excuse and the same justifications. It is as if they have no motivation to live. It's as if time has stopped for them, they have no priorities in life, no purpose.
Now I will tell you about me. Do I know myself? As long as I can remember, I have always had priorities in my life. When I was younger my priority was to study, and my mother's priority was for me to study. She would not let me do any housework without finishing my homework. I was able to successfully complete my undergraduate and graduate studies. I was able to continue studying for a doctorate in Social Sciences but it is not my priority now. Although I have a degree in educational psychology, I put on hold pursuing psychology, psychology is my passion, but not my priority.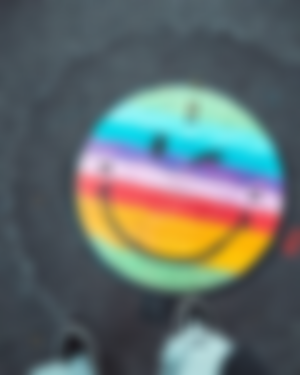 As I grew older, my priorities changed. When I got married and had two children, my priority was them. When I read articles by young mothers, they always write that they would do anything for their children. Of course, they would do anything, children are every mother's priority.
Now, after my divorce and my sons are grown up, they are good men, who have their own families, my priority has changed again. Now, after many years, my priority is again for me. Not that it wasn't before, but before I was always focused on my children, on my studies, on my work, now I focus on myself first, on my person.
What is my priority at the moment? I keep researching, investigating, studying in my personal priority with God. Reading the Bible is my priority. It is part of my personal growth and development. I have not stopped reading and studying about my passion which is psychology, but the Bible opens the way of knowledge and understanding of the Word of God and places wise words in me, to guide and give advice to others.
Another priority is to live in the present. Now I don't want to remember the past sad moments. I do not even like to remember the boyfriends I have had ... hahaha ... I want to live the present, but nice, relaxed, without stress, without complaints and anxieties, which can produce me the economic situation, politics of the country, or other toxic people, who come with their negative situations to want to take away my peace and tranquility. It is not that I am ignoring or belittling the real situation, not at all, I am aware of the facts. What I do not allow is that those facts or toxic people influence my emotional state. I make the most of the time I live.
I try as a priority to maintain good relations with my family and my surroundings, with my neighbors. Although there are few of them left because some of them have left the country. In this sense, social networks have been a support to maintain communication with them.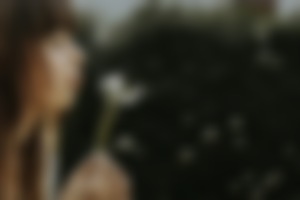 Being happy is also a priority for me. I like to remember happy moments of the happy past, that I like to remember. My trips, my beach, my Gran Sabana. I like to talk with positive, cheerful people. I like nature, fresh air, watching birds, flowers, a sunset, the simple details of life. All these details make me happy. I am grateful to God for life.
What do I value and what do I think is important for me at this moment of my life? Money is important to me because with it I acquire my basic needs. But the value of things has nothing to do with money, I value today more my health and love. My health is always in God's hands, although I support my health with some medicines that I take from time to time and with good nutrition.
Love is also a priority for me. But not love for a partner, which in fact I don't have. I haven't been in love with anyone for a long time, I don't have butterflies in my stomach... hahaha.... I am referring to love towards oneself. The Word says as a commandment to love your neighbor as yourself. It means that God commands me to love myself first. For how can I love my neighbor if I do not love myself? That is why I try to eat healthy food, take walks in the morning or when the sun goes down, be kind, help those who need me, give the best of me, take care of my self-esteem, do not cling to the past. Now I invest more in myself.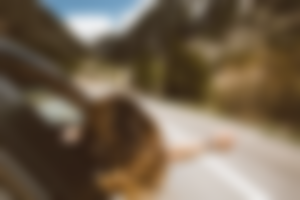 With the pandemic, I have stopped traveling, but I love to travel, most of the time I do it alone, not because I don't like company, but because I don't depend on other people to travel. I am very sociable, I love to have new friends, cheerful and optimistic about life, I stay away from toxic people.
I feel like a successful woman. I want you to know that success in life does not have to be based on material goods, success is living life according to your values. That at the end of the day you are happy with yourself and that this happiness is perceived by those around you.
I am happy, the creator of my own possibilities in life. Always with my heart open to new adventures. For me, every day is an adventure. It is a success. Always with faith and hope that better times will come.
Finally, I would like to ask you... Do you know yourself?, do you know what your priorities are? I leave you with the gift of a Word about the importance of our thoughts, to lead a happy life, in Proverbs 4:23. "Above all things take heed to your heart, for out of it flows life" Our mind and heart are priorities for a peaceful, joyful life. To be happy.
Grateful to God for the adventure of being in this read.cash community and sharing my writings with you, with my sponsors for their support and for those who always read and leave their comments. You are the best.
Pictures from: Unsplash.com