"Seventh-Eleventh: Ang Daming Ganap"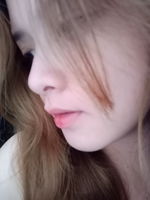 Inactivity Overload...Where I have been? My apologies for my negligence my read.cash fam. I bet, most of you noticed my consecutive absences this month of April. My bad! By the way, how are you ladies and gents? How's your April journey? Productive, huh? I wish I could turn back the time, but I can't. For now, I will settle on what I am currently being into.
What's with the title? I guess, some may think that I am talking about a well-known store here. Lol.XD. A big, NOPE! Pretty far from that. I was talking about two big celebrations for this day- My cousin's Seventh Birthday and My Eleventh Monthsary in this incredibly-made platform, read.cash platform. Yes! You heard or read it right. Today marks the eleven months of my journey of this platform. Aside from that, Rhian's brother turned seven today. So, where was I yesterday?
During the day, I was supposed to publish an article. But, my parents asked me to stay in the house because they went to town to buy some roofs and sacks of cement for our house. I was left alone with my pet dog. I was being told to cook rice for our lunch, because they will just buy some viand in town. I also cleaned the house, our dirty kitchen and washed the dishes, then took a bath afterwards. After bathing, I cooked some rice and waited for them to arrive home. Then a sudden rain poured out. When they got home around 1 pm, we ate our lunch together with one of my papa's close friends because my papa invited him over. After eating, I went to my Aunt's house and bought some alcoholic drinks, requested by my papa. When I was about to go home, my Aunt suddenly told me that I should drive her motorcycle going to town. I was expecting that we will go home earlier than 4 pm, but we arrived home at 6 pm from town. She bought a lot of stuffs, ingredients or spices, and other things. And because of tiredness, after eating dinner, I just took few minutes relaxation and then decided to go to bed. I even put some liniment oil in my legs because I felt like its very heavy and I've got cramps too. Honestly, I didn't even check my phone since we arrived home last night. I just decided to start writing the draft of this piece around 2 am today. Gladly, I was able to wake up early.
"Happy Seventh Birthday Reven!"🎂
"Happy Eleventh Months to us read.cash!"🥳
Earlier today, I went to my Aunt's house and helped her packed the snacks for his son's classmates, (I am referring to the birthday celebrant.) After that, I went home and helped my parents in preparing some things for the birthday party because they decided to cook other dishes at home. Fast forward, we went to town again to have the "Panagkot" and bought a cake and lechon manok and other ingredients that we forgot to buy yesterday. But then , we were stranded for a couple of hours because of the rain. We arrived home around 3 pm. Gladly, my other Aunts was there also to help cooking other dishes. And these are all we've got;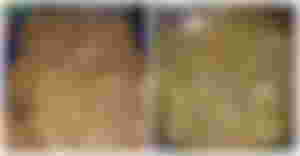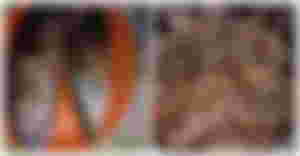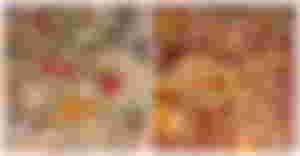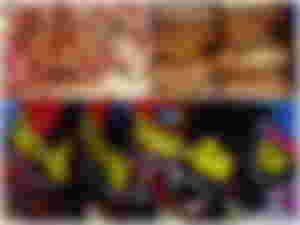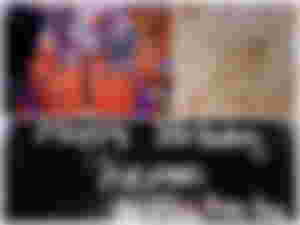 The partaking of foods started at 8 pm. It was firstly blessed. Then, we sang a happy birthday song to the birthday celebrant and take some pictures. It feels like a fiesta because there are lots of visitors came in or attended the birthday celebration. We are really filled with happy tummies after eating.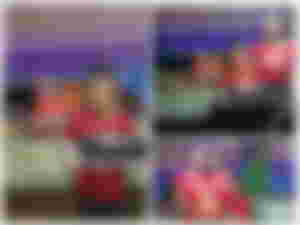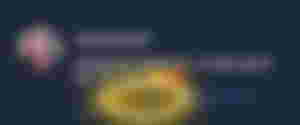 I am so blessed to have come this far. May it ups and downs, I am very much happy for what I have. So far. So good. I never expected to be in this very moment that I am now able to celebrate with you my eleventh months in this awesome platform. Thank you for all the love and support that you have shown and given to me up to this day. Thank you because despite of my consecutive absences, you never left me. Thank you for always reading and leaving comments, even I sometimes messed up in organizing my thoughts correctly, and especially for your pieces of advice everytime I have a problem.
This eleventh months journey is never easy. I failed many times in acquiring my goals, I failed to achieve my everyday target or the weekly ones, and when I am filled with negative thoughts in mind, I just let the day end without doing or achieving any of my targets. Yet, I am blessed enough to have what I currently have. And with that, I thank for making my journey in here memorable, each and everyday. Of course, God lead me the way to be in here.
Thank you for spending your time my read.cash family. Take good care of yourselves!❣️
________________________
I want to extend my deepest gratitude towards the people that keep supporting my works in here. To my avid readers, likers, subscribers, and upvoters. As well as my sponsors; (old, new, and renewed ones). Having you as my Readcash family and virtual friends, gives me the an immense sense of satisfaction. Thank for the love and support you have given to me. Thank you for being my everyday inspiration and motivation to keep doing this thing. Thank you for making my Readcash journey fruitful. May the Lord God bless us more fruitful days, months, and years to come!

See you in my next article!😊
xoxo(*˘︶˘*).。*♡
_______________________
|#248| 13th Article of the Month
|04.22.2022 @9:58 PM|
Lead Image source: edited using Pixlab App
________________________
"Holy Good Friday and an Instant Birthday Celebration"
"A Day with a Nonstop Rain and a Sudden Brownout"
"A Day Imperfect but I Chose to believe that its Perfect"
"Food Preference: This or That Challenge"
"I Ended up Hurting Myself for Expecting Too Much"
"Feeling ill Monday with a sudden Twist!"
"Celebrating New Year's Day of BATHALA and my Godchild's Third Birthday!"