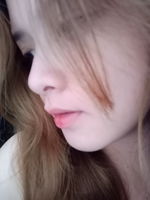 _______________________
Its another new day of December and its twenty (20) days left to go before the awaited Christmas day to come. Oh! I'll be hearing different Christmas songs now. Well, not just now but before December came, I was able to heard Christmas jingles when "ber" or "ember" months started.
I unexpectedly woke up early today. I usually woke up around 7:30 or 8:00 am yet today, I woke up exactly at 6:17 am. I sent a morning greetings to my love Rhed. I waited few minutes for him to reply but he didn't. It could be that he was sleeping at that time especially that he was not feeling well. So, I decided to open my side hustle accounts. The two blogging platforms to be exact. I first went to this platform to see if there's an upvotes and comments. I've got an upvote from Rusty and from other users. But don't be so stun about it, it didn't go up even a single dollar. Still, I am happy to have it. "Big things starts from little ones." Am I right?
After which, I went to my Hive account because I was expecting that the announcement of winners for the last week's prompt contests will be posted and I am right. When I opened my notifications, I had eight. I went directly to the Ladies of Hive community to see the results. For the other week, I won the second place and now, I am one of the winners again. Yay! I was one of the Third Placer. Yes, you heard or read it right. There were five third placers for the last week's contest blog hosted by the community.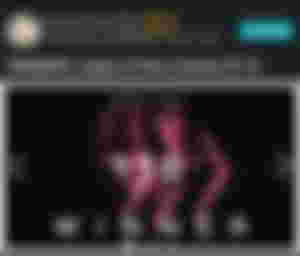 We, the third placers won the prizes; 1 HIVE, 50 Ecency Points, and a split of the remaining LEO tokens.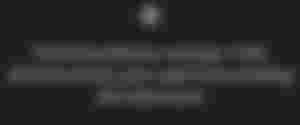 One of the moderators posted this transaction history on the comment section as the proof of tokens distribution.

My entry for this contest blog comes with title, "Flashbacks and Fast forwards of 2022 and Life Lessons"(LOH 110). It was a recap of the previous experiences I've got this year and life lessons I've got from each experiences. Actually, I only highlight those experiences that really are giving my life a sudden change. A change of heart, a change of views about life, and a change for a better look out for my life. In the first part, I shared those experiences that has given me pains and heartaches, followed with those experiences that I considered my achievements and blessings. Finally, I was able to share the lessons I have learned and elaborated each one of it.
I am not actually expecting too much about being one of the winners especially that there were other great writers who successfully joined the said contest blog. I am happy enough to see that others will appreciate my pieces through comments, hearts, and few upvotes.
Around 7:25 AM, I received a chat from Rhed and we had a small talk before I went to our table for breakfast. After which, while still feeling sleepy (maybe because of the cold weather outside) I started to my day hustling.
_______________________
For one month and nineteen (19) days of staying on Hive, I have gained a lot of learnings, most especially about creating quality contents. But like I said, through read.cash platform, I have honed my skills of writing and my blogging journey started, all thanks to this blogging site.
That ends this blog. Thanks a lot for reading my read.cash family!
________________________
With all sincerity and a pure heart, I humbly give thanks to all of you my read.cash family. To my avid readers, upvoters, subscribers, and commenters, thank you for the support and by exerting your time and effort to read my blogs. I valued every little things you have done for me. Thank you for you have made my writing journey on this platform wonderful from the beginning up until now. You are my inspiration and motivation to keep up and to showcase this talent of mine with all the best I can and have. May this platform last for a lifetime and more writers to come and be inspired to become a content creator.
________________________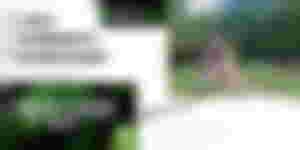 _______________________
PREVIOUSLY PUBLISHED ARTICLES:
"The Fourth Day ft. Forty uppers Basketball game" https://read.cash/@renren16/the-fourth-day-ft-forty-uppers-basketball-game-1b16f455
"If only I have Money" https://read.cash/@renren16/if-only-i-have-money-db76c570
"On the Second Day" https://read.cash/@renren16/on-the-second-day-4d8c1f37
"A Recap and a Welcome" https://read.cash/@renren16/a-recap-and-a-welcome-5aad7bad
"A Winning Piece on Hive" https://read.cash/@renren16/a-winning-piece-on-hive-3cbc2f1a
________________________
________________________
Blog Title: "Placed at Third"

Author: @renren16