"My April Lists of Goals"
|#239| 4th Article of the Month
|04.05.2022 @8:08 PM|
Lead Image source: https://www.oberlo.com/blog/life-goals
________________________
Good day ladies and gents in this online community!😊👋 How are you today? What are the things you achieved for today? Did you made your day productive? Me? I think, I'm not. Its just I have a lot of thoughts in mind, and I can't focus my work in here. I guess, some of you here knew what kind situation that I am currently into. (Sigh) Anyways, let's not focus on that, its my problem and I should be the only one to face that. Well, I am not closing my doors for your suggestions and pieces of advices. They are very much welcome.
Earlier this morning, as I was scrolling my account in here, I came an article written by sis @CrazyRichFilipina entitled, "Target goals for April." I suddenly realized that I still didn't set my goals for this month. Oh crap, its fifth day of the month but I forgot to write this one. There is something wrong with me. I can sense that. I know its kind of late but as for today, I will share you what's on my lists. I mean, my list of goals for this month.
As for her article, she separated it into four categories; personal goals, academic goals, financial goals, and side hustle goals. But since I am not a student anymore, I will separate mine to the remaining three categories that she had mentioned.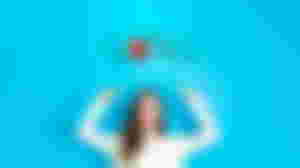 For my Parents and Family
- Usually, I am just a home for the reason of being a jobless one. But I want to spend more time with them. Like, I want to have a lot of talking time with them, especially my parents. I just love having conservations with them.
Taking good care of myself
- Yes! You read it right. Lately, I am exposed to too much stress around me. I am draining myself into overthinking things. Self-love! Yeah, that's the term. I want to give myself a break. I felt that my heart (organ) is feeling my pain. Like, I sometimes can't breath properly, especially when I am crying at night. Am I just too emotional? Maybe, but then through crying I am able to release the pain I felt inside.
I don't have much to say about this, all I want is to gain at least $100 dollars. For some of you, it may be just a small amount but for me, either small or big, as long as I work hard to gain that, its MORE THAN ENOUGH already. I will consider it a BONUS if I can gain more than a hundred dollars. Well, let's wait and see.
Readcash Platform
"Articles"
- I am looking forward to write and publish a least 25 articles for this month but of course, I will try my best to make more.
"Subscribers"
- As you can see in my profile, I almost reach four hundred subscribers and as for this month, hopefully there will be twenty new subscribers that will subscribe me. Of course, it should be done according to their will.
"Sponsor"
- Renewed or a new one, I am looking forward to see my eleven sponsor's block be filled out. Well, I am not forcing anyone of you to give me a sponsorship because I know, I just need to wait for my turn.
Noisecash Platform
- I admit the fact that I am not an active user in the platform like what I do in here, especially in the past months. But, as for this month, I will try to make a post or an update in there and give a little of my time because I am now seeing some progress. I mean, I, little by little increased my number of subscribers and gaining some Bitcoin cash too.
________________________
Did I forget something?
I know it takes time to achieve success, especially because failure is just around the corner ready to attack us in front, or back, or sideways. But like what they said, "We cannot see the true value of success if we don't experience failures." If we fail we should not give up because because as what I have read, "Fail" means "First Attempt In Learning."
Thank you for spending your time. Take good care of yourselves!❣️
________________________
I want to extend my deepest gratitude towards the people that keep supporting my works in here. To my avid readers, likers, subscribers, and upvoters. As well as my sponsors; (old, new, and renewed ones). Having you as my Readcash family and virtual friends, gives me the an immense sense of satisfaction. Thank for the love and support you have given to me. Thank you for being my everyday inspiration and motivation to keep doing this thing. Thank you for making my Readcash journey fruitful. May the Lord God bless us more fruitful days, months, and years to come!
Special thanks to sir @Bangs1803 for the sponsorship. Thank you for this blessing. God bless you more blessings to come to you and your family.💕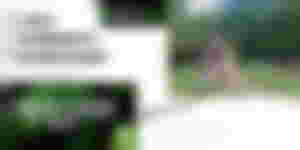 xoxo(*˘︶˘*).。*♡
_______________________
"Feeling ill Monday with a sudden Twist!"
https://read.cash/@renren16/feeling-ill-monday-with-a-sudden-twist-8931d502
"Celebrating New Year's Day of BATHALA and my Godchild's Third Birthday!"
https://read.cash/@renren16/celebrating-new-years-day-of-bathala-and-my-godchilds-third-birthday-1904f3b2
"Friday, First Day"