"Most Viewed Sites and Applications"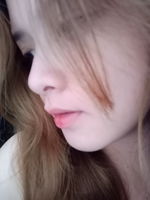 |#213 |8th Article of the Month
|03.08.2022 @9:18 AM|
Lead Image source: edited using Canva and Pixlab App
________________________
Good day ladies and gents! How are you today? Its the 8th day of the Month. How was your grinding goals so far? I bet, some of your here are gaining a lot in their Axie or Metamask despite the decreasing value of Bitcoincash. Isn't it depressing? How about your real world life? Your job? Your financial status? Your relationship with your family? With your friends? And with your special someone? Are you spending a great time with them?
You should got to read this;
A prompt that was successfully published on this platform.
But I just can't remember the name of the initiator.
Can you tell me who it was?
So that, I can't thank him/her all at once.
For because of this, I now got an idea.
On what to write, then published, and become an agenda. Of course, everyone of us are welcome to join.
And now, let me cut this off and let me share what I've got on my phone.
Did I just made a two-stanza poem? Of course, its a free verse. I am not good at it anyway. So, what are your most viewed sites and applications? I guess, everyone of us in here have in common- Readcash, Noisecash, Bitcoin Wallet, Coins pH, Facebook/Messenger. For those who engaged in the world of Tokens, for sure Metamask is the most viewed one.
So here's what I've got;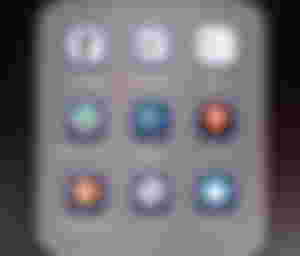 Notes
- This app is very useful to me, since it is where I write and save up the drafts of my articles. I can also use this if I need to edit some parts of the written blogs I made before I transfer it to my readcash account - "Write an article" section.
Readcash
- Ever since I started my journey as an online writer, most of the time, I spent my day in here. Considering the fact that this is my main source of income for now. I published an article, replying the comments that was left in my latest and previous articles and reading and leaving comments on the others. That's the common things I do whenever I visited this site.
Noisecash
- I rarely post an update on this site, but considering the fact that it is considered as my second source of income, I also spent some time in here. Even though I didn't go on posting, I left comments and tap hearts instead.
Bitcoin Wallet
- For sure, most of us in here have this type of online wallet. This is where I transfered and hold my Bitcoincash earnings from both Readcash and Noisecash platforms.
Coins pH
- Aside from Bitcoin wallet, I also use this app. Of course, this is where I process the transactions so that I can withdraw my earnings for my wants and needs.
Abra Wallet
- I began to visit this app when one of my friends taught us on how to gain $25. I already withdraw some of it actually but I still stored up some of it too. I regularly checked it out to see the interests I gained from holding some of my assets. (Not that big amount though.)
Brave Chrome
- Instead of using Google Chrome, I used this app for searching photos that I attached in my blogs/articles and when I need to search something that I want to know about. (I recently searched "Signs of Symptoms of Pregnancy). I also used this one when I need to search for a bible verses when I needed to, especially when I forgot the verses.
Duck Duck Go
- I just recently knew this app. It was when some of my co-authors had a trouble in logging in their accounts here on Readcash. Gladly, I didn't experienced it. But, I decided to download the app just in case it happens to me too. Hopefully, it will not. So, I use this app when I insert coins in the Internet Vendo Machines and to monitor my time.
Bilibili App
- Most of you already knew why I have this app. Of course, its for my Animes. I use this app to download and watch Animes may in online or offline. It is the main reason why I sometimes failed to publish an article and why I suffer with eye bags. Lol.XD. I discovered this app on TikTok.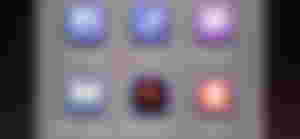 Facebook, Messenger, and TikTok
- I rarely visited these apps now that I am into this platform but when I need some sort of entertainment other than Readcash and Noisecash, I spent my time in here watching videos, posts, and had some few conversations with other people.
English Filipino Dictionary
- I used this app to find the meaning of a certain word/s, may in English or Tagalog Words.
King James Bible App
- I use this app for the purpose of reading bible verses and reading some articles about the Words of God where I shared my learnings about it in here. Not good at it, but I'm trying.
Shopee
- I use this when I search for a products that I want to buy online, especially when its on sale.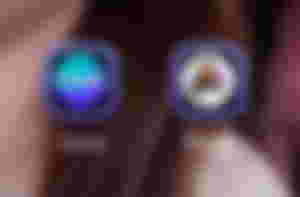 Canva and Pixlab App
- I use these apps for Lead image editing and for making collages.
________________________
I didn't imagine myself to believe that I am able to used all of these sites and application at once. "Kakalola kaya." Well, I know, some of here have a lot more than mine. "Di rin kaya basta-basta yung mag-monitor bawat isa, especially na yung sa Metamask, ano?" I've got a question in mind, "Is it possible that one of this days, online transactions will be the only option for payments?" (Naisip ko lang.) Di ko pa na-iimagine na one day, hindi na ako hahawak ng pera at talagang sa cellphone nalang talaga ako laging nakatunganga." (Sighs!)
That's it for this article my readcash family. I hope you enjoyed reading. Thank you for spending your time in reading up to the end part of this piece. Have a great day!😊
________________________
I want to extend my deepest gratitude towards the people that keep supporting my works in here. To my avid readers, likers, subscribers, and upvoters. As well as my sponsors; (old, new, and renewed ones). Having you as my Readcash family and virtual friends, gives me the feeling that my job as an online writer or blogger is being done quite well. Thank you for making my Readcash journey fruitful. May the Lord God bless us more fruitful days, months, and years to come!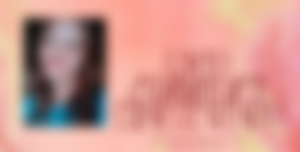 xoxo(*˘︶˘*).。*♡
________________________
"Household Chores that I am Proud of Doing!"
https://read.cash/@renren16/household-chores-that-i-am-proud-of-doing-a19b480f
"We are Held Accountable for what We Say and Do"
https://read.cash/@renren16/we-are-held-accountable-for-what-we-say-and-do-71d68311
"Please Rain, let Mr. Sunshine Come Through!"
https://read.cash/@renren16/please-rain-let-mr-sunshine-come-through-ad7c6587