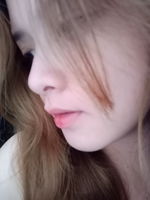 Date Published: 10.21.2021
Author: renren16
Disclaimer: I am not a love expert or something, I just want to share my own perspective regarding the topic. :)
Feel free to visit the works of these awesome people.
Hello there my read.cash fam!👋☺️ Its renren16 again! How's your day doin'? What about your health? You know, "Health is Wealth", so I hoped that despite the tough days of life, you have still put your health in your priority. Especially that we still kept on fighting against this global pandemic that we are facing right now. "PLEASE BE CAREFUL as much as possible."
I felt lazy, just a little bit lazy yesterday, the reason why I wasn't able to publish an article, again. ("Aigoo! How could I achieve one of my goals this month of I kept on feeling this way.") I just enjoyed myself watching movies that I downloaded in my phone. I may not able to spend much of my time in here yesterday, but since, I spent it with my mama at home, its still a great day for me. My papa was not at home because of work, so he isn't able to have some fun with us. ("Maybe next time papa, just take good care of yourself at work." <3)
At 3 pm, I decided to went to one of my cousins house and inserted some coins in their "peso-wifi", for me to be connected in the Internet. I opened my read.cash account and because I don't have any article to publish, I just responded to the comments in my last and previously published articles and left comments to the others.
"Ohh!" This has been a long story to tell, I should cut it in here and go on to the main topic of my article today.
________________________
As for the boys, "Are you still fond of following other girls in social media platforms even though you already have a girlfriend?" Actually, this article today is meant for the boys out there but I do know that some girls, or let's just say, we, can relate with this one. "Perhaps!"
As I was reading articles, for a while, I was also scrolling out in my TikTok account. ("Tiktok lang malakas." XD) Well, seriously, I came across a Tiktok content about my topic for today. The girl ranted in her content. The reason for that was because of her partner who followed someone in Tiktok even though he knows that his partner will get jealous about it. The girl cried, she said that her partner was just making her felt that she was not good enough for him. Aside from that, she also said that she lost her self-confidence, knowing that her partner was following someone that has good physical appearance, from head to toe and a talented one. Not just following but showering most of the videos with hearts. As for her, she is chubby and just a simple one. She even not use any filter or put any make-up in that content. I saw in here eyes that she was really sad and worried about it. Even for how many times she tried to talk to her partner about it, but she said that it feels like, it doesn't make any sense. Her partner just doing it over and over again. She was really worried if in the end, her partner will just left her and look for someone same as what he followed.
________________________
As for you girls,
"What would you feel if your partner was doing just the same as her partner?"
"Would it be okay with you, knowing that it may affect you emotionally?"
If I were in her situation, nahhh...Let me be straight forward, "VERY WRONG, DODONG!" :[ In the first place, you already have a girlfriend. Secondly, you already knew that she easily gets jealous. And most of all, "Are you numb?" You knew the first and second, but still why are you doing that thing? (Rant na yata to. HAHAHA) "No Offense!" Its just my opinion.
Furthermore, if MGD did that to me, Aigoo! I will declare a war. LOL. Kidding Aside. But honestly, a kind of. XD. I am not a martyr one and a numb too. I already imagined the possible scenarios if that really happens to me. These will be some of my dramatic words;
"Just find someone like her, don't let yourself endure it by staying with me!"
or maybe...
"Suit yourself! You're free to find someone whose better than me. I am not that woman. You were just making me felt like I was not enough!"
("Charriiisabble!"XD) Just for fun! But I can be deadly serious too. (Is it a threat? :D)
A piece of advice for the boys, "A little Respect for your girl bro." If you already knew that it can trigger to your girlfriend's tantrums, (Jealousy and Insecurities) then why not just do the right thing. Its for the sake of your relationship and as a sign of respect for her, right? "Hindi naman siguro makakabawas sa pagkalalaki niyo yun." And one more thing, "Seriously?! Why even bother yourself to have a girlfriend if you are not contented with her?" Again, No offense. I know most of you in here are not like that. I'm pretty sure about it, especially to my brothers and sirs in here.🙇‍♀️
For the girls over here and there, ("Charing-Iring" XD) make it as your inspiration and motivation to be better. Never let that jealousy and insecurities eat you. Instead of worry, be happy for who and what you are. "We are all beautiful in our own different ways." ("Advice pa, eh' yun din naman pala na-fe-feel niya." HAHA)
________________________
Thanks God I've made it! I thought I could not make it again. Hehe. As for the title, I really can't think of a good one, please don't bother yourself too much about it. ;-)
Lead Image source: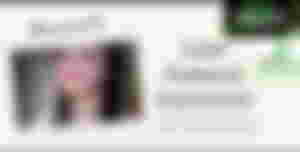 Thank you for spending your time!📖😊
PRAISES BE ALL TO GOD!😇