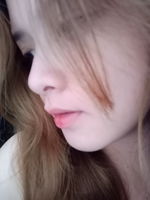 ________________________
Peace and Good Health everyone! How are you today? Yesterday was just a lazy and a busy for me because of the things I've done at home. Other than that, I was also busy preparing for our Dance Presentation for the upcoming Fiesta Celebration here in our barrio. (More details will be shared in my future blog.)

Here today, I will be sharing a blog with a topic, "Something you haven't Done but Want to." This is another topic from sir Bob or @Coolmidwestguy taken from his hosted "Readcashrain II Event" last week. The thing, I was supposed to publish a blog containing all the ideas that been given by him but I decided to make a separate blogs instead. This way, I will be able to write three blogs all in all. (Hopefully I can!) Anyways,
And without any further ado, welcome to my blog!
________________________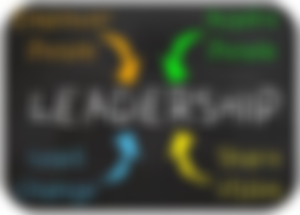 Politics and Governance is one of the subject being taught to us back then. We were taught about Human Laws and its Nature, the punishments if it is violated and of course, about the Society.
To be able to make all of these laws to be realized, there should be someone to stand as the Leader. Leading is a major role of the elected or an appointed person or group of people. Being a leader is not an "easy peasy" task to do. A Leader should be someone that can be consider as a role model and sometimes he/she/they follows what the Society's suggestions and weighs the supplications. On the other hand, for my twenty-four years of existence, I really can say that in Politics, corruption is one of the biggest concern of mine.
Well, let's not take this far, I will be revealing some of the dirty and the undesirable things happening here in our little barrio. "I may somewhat like detracting the leaders here but its just an example for the scenario based on my own opinions and observations." I bet you know, who I am referring to.
Any means of corruption took place here in our barrio. The leaders were not giving their best to make their platforms during the elections campaigns be realize. Like for instance, instead of making their people enjoy and savour the reward given by the Municipality for not having a Covid-19 case during the pandemic, they only divide the reward or the amount given for themselves. Look how selfish was that! Another incident that looks the same as this was when they divide the amount accumulated during the Execom that happened two years ago. That was a tragic thing for us, especially that we have given our part for it because they said that every household is oblige to give an assistance. What's worst about it was, they used the name of the school.
More than that, I am really disappointed when it comes to spreading news or updates to the public. Instead of giving it ahead of time, we will be most of the time caught off guard because of the wrong and late informations. Likewise when they were giving help to the people. They will kept on bragging about it or worst thing, they will up for something in return. (Not all of them though.)
That was just a few among the undesirable things happening around here. To sum up things, I want a BETTER change of how the chosen Leaders lead.
________________________
I am qualified to lead the Sangguniang Kabataan here in our barrio. But during the last election of SK, I decided not to register yet as a voter because at that time, I am not really fully convince to take part of it. As a matter of fact, last May elections was the second time I have joined and voted. Aside from that, I declined the offer because I focused on my studies.
Rumours were spread here and there about the upcoming Barangay and SK elections this October or December this year. I was offered to take part of it by running as Barangay Official but I am not again fully convince to accept it. Especially, it will also cost me a lot. That's for sure. Admit it or not, people will not vote for you if you will not give them an envelope containing some penny. ("Vote-Buying system")
________________________
[All thanks to my sponsors for giving support and showing generosity towards my work in here.🙇‍♀️]
________________________
When it comes to leading, many of us has the potential but few are chosen to become one. As for me, if fate will take me there, I can't guarantee a hundred percent result but in terms of public service, I will surely give my best shot.
Thank you for hearing me out my read.cash family.