"I was still Satisfied on that Cash Assistance!"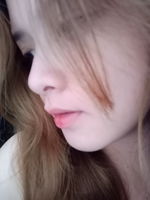 Lead Image: from a Facebook post
Draft Written: 01/17/2022
8:56 AM|01.18.2022#168|
Hello there my read.cash family!👋😊How's your day? Probably you might be wondering why I wasn't able to be active yesterday or should I say, you wonder why I just suddenly inactive in here, at that time. Reading the title up there, hmm...you might also have the idea, where was I and what I did yesterday? Am I right? Yes! I was there. I am one the risk takers, who took the risk to get the cash assistance worth Php 1000. You might say, "She just ate her words." Or might be, "She just don't have a standpoint." I will let you think of me that way. Its okay actually. But the main reason why I took the risk to fall in that long line was because even its just worth a thousand pesos, its still useful for me. "Pinupulot nga natin yung peso (Php 1.00), yung isang libo (Php 1000.00)pa kaya." That's what one of our neighbors said.
As I was saying, I was there yesterday. Together with my cousins, Aunts and Uncles, neighbors, and other people from the different Barangays that was scheduled yesterday also. We arrived there at almost 8 o' clock in the morning. Gladly, the weather was good, that's why my papa just let me drove myself, going to town using my owned motorcycle.
At the venue...
"At talagang dininig ni God yung prayer ko, kasabay ang magandang bungad sa'kin umaga." When we arrived there, there were lots of people that was falling in line. When I was about to park my motorcycle, my God-mother approached me, saying, "Day! Park your motorcycle now then go to the last row there and asked our Barangay Secretary for assistance." (Pinapunta niya ako sa pinaka-last na row nang pila.) My cousin, Rhian, was with me. (Hindi kasi kami sabay-sabay na dumating sa venue. Nauna kami ni Rhian, almost an hour din.) When we arrived there, one of the personnels asked me, which barangay did we belong with. I answered him, then after that, he assisted the two of us to set on the vaccant chairs. (Hay Salamat! Hindi pa masyadong mahaba ang pila.) As we waited for our turn, the personnel asked for our documents (e.g photo copy of Valid IDs, Birth Certificate NSO/PSA) if we already put our signature on it and we said yes. Then he took our documents and said that we should just wait to be called. After few minutes, my name was called, so as Rhian. We also put our signature on their payroll then went to the cashier, and, ta-da...we received our Php 1000 Cash Assistance. (Buti, hindi masyadong mahaba ang pila. Kahit nabilad sa araw, hindi naman natagalan. Hindi naman ako nabagot kasi hindi nga din naman kahabaan ang pila. Naghinayang nga talaga ako kasi yung Mama at Papa ko, hindi sila pumunta.)
We waited my Aunt, (the mother of Rhian) to also finish their turn. (She was with one of our close neighbors kasi.) They finished almost an hour because the line was quite long already. All in all, we left in the venue around 10:30 AM. After that, we stopped by at the "Children park" for a while before we bought some stuffs and took our lunch. (As in, yung kahit mainit, nung time na yun, hindi ko masyadong ramdam. Hehe)
Why I said, I was still satisfied?
- Well, let me change it to, "What are the stuffs I bought using it, which made me feel satisfied?" Hmm...Actually, I was planning to buy a jeans. "Pre-loved jeans. Kasi, you know, maliit lang ang budget." When we arrived at the "Ukay-Ukay", I didn't like the jeans that they had displayed in there, so I ended up buying a "pillow case" worth one hundred pesos for three. (3 for 100).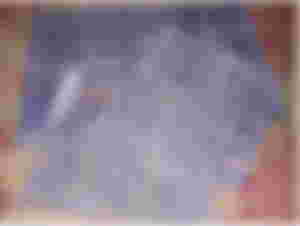 It doesn't look like an "Ukay" because the fabric was new. My Aunt and Rhian chose some pre-loved items too. After that, we decided to eat our lunch. My Aunt treated us for lunch. I bought for them "milk teas". (hokkaido, double dutch, buko pandan, and classic milk tea). I spent Php 216.00 for that milk teas. After eating, my Aunt decided to went into a department store and bought some shorts and t-shirts for Rhian's younger brother. Same goes for Rhian. I also bought a shirt worth Php 160.00 because it's on sale. I also bought a belt worth Php 70.00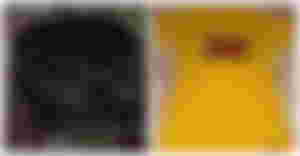 After having some kind of shopping (Haha), we went into a dried market and bought some food for our dinner. I bought some cabbage and spices, same with my Aunt. Then we went into a meat shop. Of course, we bought some meat. Then after which, we decided to go home. We stopped by into a gasoline station and had my motorcycle fully-tanked and bought some sliced bread in a bake shop. ("Mahal kaya ang gasolina, pati pa tinapay.Haha.XD")
From one thousand pesos, I only have one hundred nineteen pesos (Php 119.00) left. And, I still need to pay for my pedicure. Aguyy! Wala nang natira. Lol.XD. Pero ayos lang, what matters to me is that I used it for good purposes naman. Though I bought it for just things, I will make it as "my memorabilia" of that cash assistance I received. "Napakain ko naman yung magulang ko sa pera na yun. Nalibre ko pa sila Rhian, tas may bago pa ako'ng damit, pillow cases, at belt." Hehe. Baka, gusto niyo ko'ng bigyan nang Php 1,000 diyan. (Just kidding, pero, pwede din naman totohanin.:D)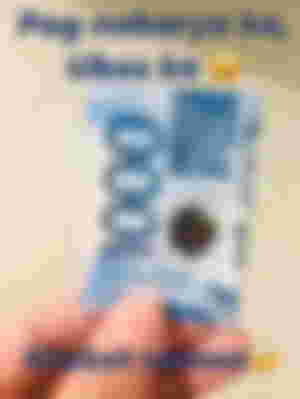 (Itatawa ko nalang.Hahaha🤣)
________________________
That's it for this article my read.cash fam. I hope you enjoyed reading my blah-blahs today.😊
________________________
I want to extend my deepest gratitude towards the people that keep supporting my works in here. To my avid readers, likers, subscribers, and upvoters. As well as my sponsors; (old, new, and renewed ones), I thanked you all. Thank you for making my read.cash journey fruitful. And, thank you for our virtual friendship. May the Lord God bless us more fruitful days, months, and years to come!
Peace and Love,
@renren16❤️