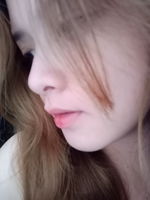 Giving a deeper meaning, I would like to say that, in a game there are just two outcomes, a win or a loss. Winning the game is every players' desires. Losing is the opposite, no one would ever wish for it to happen. As for my team, for almost three months of joining Barangay leagues and youth day Volleyball games, we still didn't get a win, even once. (Excluding the "forfeit ones") Lol. The last time was just a close one, but still not enough to be on top.
Last August 14, we've got a Volleyball game against Barangay Concepcion's team. The game started out well but then few minutes after turning rallies, when I jumped for the ball and dropped it on the opponents court, I landed badly. I sprained my ankle. The commentator noticed it too and some of the audiences. But then, I still continued playing due to the lack of players. I felt the pain on my right ankle. But regardless of that, I just stamped it forcely to the ground to relieve the pain for a while and continue playing in the game.
I can't recieve and spike the ball properly because I am not comfotable anymore. I just used some tossed in order to get the point but still tried to have some spikes if I felt like doing so. As for my teammates, they still need to have a lot of practice. They missed a lot of serves and do have miscommunications too. Eventually, we ended up losing the game, 15 against 13. (As for decision round.)
After the game, I rested for a while and got a help with a friend about my sprained ankle. He put some liniment oil and massaged it slowly then he put some herbal leaves called, "Salimbangon" in our dialect. I also asked my papa to take me home first so that I can rest my sprained foot.
The next day (yesterday), I noticed that it was swollen already. I can't walk properly because it hurts when I tried to put a weight on it. My Aunt visited me to check how was I. She bought me sprain bandage when she went to town to buy food for my grandfather's 80th Birthday. Before putting the bandage, I put some liniment oil on it. After a while, I've got a message from one of my teammates about the next shedule of the game. But I told them that I can't play this time because of my injury. They all got sad and worried, so do I.
Last night, we attended my grandfather's birthday. I just stayed for dinner and then go home after because I felt uncomfortable about my foot. When I got home, I reached out to Rhed and sent some photos of how my sprained ankle look like. And this is how it looks like;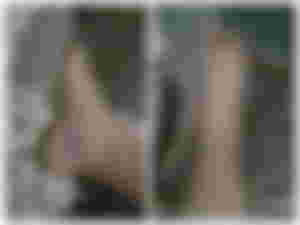 I've got an early call from Rhed. I told him that I will play tonight but he got mad. He told me that I am a hard headed one. (Laughing) We've got a little misunderstanding which is really my fault. Of course, I know that he is just worried about me. And about my ankle, its not that bad anymore but I still felt a little pain when I walk.
Even though I can play tonight, I will still be there to support my teammates. Hopefully, they can survive the game even without me. I just have to believe that they can and they will. They should win it!
That would be all for this blog fellas. Thank you for spending your time. Take good care of yourselves, especially your heart!❣️
________________________
My warmest thanks to all my avid supporters; readers, upvoters, sponsors (old, new, and renewed ones). It is my pleasure to have you and become my inspiration and motivation as I go on to this journey as an online writer and a blogger. Thank you for your undying love and support, and for showing how kind and generous you are. Thank you for making my read.cash journey a wonderful one. May this platform last for a long period of time and our friendship, may on virtual or not goes the same. May the Lord our God bless us more days, weeks, months, and years to come!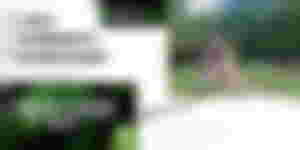 See you in my next blog!😊
xoxo(。♡‿♡。)
_______________________
_______________________
_______________________
"Re-Application" https://read.cash/@renren16/re-application-2f76597a
"He will be My Last" https://read.cash/@renren16/he-will-be-my-last-0a35929c
"For Personal Growth and Development" https://read.cash/@renren16/for-personal-growth-and-development-4b5744a5
"That was Close!" https://read.cash/@renren16/that-was-close-b2c430c9
"Consistency: No More" https://read.cash/@renren16/consistency-no-more-6c52750b