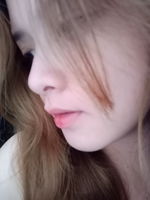 [#80]
I always heard this saying, "Healthy is Wealth" and "Prevention is better than Cure." But still can't managed to applied it and do this for my own health.
Before anything else, "Good morning, Good afternoon and Good evening to all of you!" How are you doing right now? Doing great? Are you happy anyway? I hoped so!
Disclaimer: "I am not an expert and I am not promoting any products in here. Its not guaranteed that if it works for me, it actually works for you. You better to seek medical advice first!"
As promised, I'll make another piece from my article a day ago with regards to my health issues. So, what with the title? As you can see, its a Bisaya word/s. What I meant to say is that, applying it on my health, I am easily get sick. Most common issues, having cough and cold that lasts for a long time, until another health concerns will followed.
Honestly, I was suffering from cough and cold for almost 3 months from now. I toke a lot of medicine to get away from it, but it just came back again and again. My mama said, it was because I'm taking a bath during late afternoons and I have lots of "Panuhot" in Bisaya term or "Lamig" in Tagalog, in which it causes my cough and cold stayed for too long. (Naol mag-stay. Lol) Actually, I was then afraid sometimes to think that maybe I have a TB. Haha (Simbako!) Well, it can't be avoided. I can't helped it because I also overthink about it. Hihi. I did toke medicine and eventually, it lessens my burden. I managed to get back normal for a while. I also drunk Calamansi juice and ginger tea. My mama massaged or "Hilot" me every night before going to bed, so that I can sleep and managed to minimized coughing at night. There are some times, I can't breath properly, that's why I always had a pitcher of water prepared.
Fast forward, MGD visited me again during my Mama's birthday. I withdrawn my BCH earnings and gave my mama what I have promised. Alongside with it, we bought some shrimps, squids, and eventually had some chicken. I still then able to eat all of those. Previous days, I've shared to you that MGD and I visited my Tatay. (grandfather on my mother's side) After that day, MGD decided to go home and said he will find time to visit again. During our lunch, my mama again prepared a dish using the shrimps left in the fridge. While at it, I bought some chicken meat in our neighbor's mini store. After all the preparations, we had our lunch. After eating the meal, I opened our fridge and get some slice of cake left during my mama's birthday and eat it as a dessert. Well, the cake contains egg in it. And after, I went to our living room and take some rest. Suddenly, I felt itchy. At first, I just ignored it but it becomes more itchy. So, I scratched it. My mama stopped me from doing it, because it can get worst and leave some blemishes in my skin if I get wounds out of scratching it to much. But, I didn't listened to her, the reason why it eventually got worst.
For almost 1 week, I kept on scratching it up until I get tired and felt a little relieved from itchiness. Then, my parents decided to seek medication from my doctor. That time, my face got swollen and It bothers me a lot. My doctor said that I was been allergic to what I have eaten. He gave me some medicine. After taking it, my face got better but still I felt a bit itchy and there's still a bit sting. Taking the medicine relieves my itchiness but after a couple of hours, I kept scratching again and again. My mama persuaded my papa to went to a doctor quack or "Mananambal" in bisaya, to have some "Patayhop." It was like, and old way of curing patients using an Oracion. Actually, I really don't believed in that but I just can't get lose hope. So, I bet myself in it, hoping it works.
From the previous article I published in titled, "It all Started with a Scratch," I able to read a lot of comments regarding this medicine, "Ceterizine." So, I eventually tried it out. Like the other medicine I've taken, it actually works but after a couple of hours, I again felt itchiness. And another problem came, "Gabukon talaga." I already shared to you about the day that I bought a "Ratan Sala Set," right? So here's the thing. During that day, my mama didn't bring an umbrella and papa also left his raincoat because we all thought that it will not rain. Around 10 am while riding our motorcycle, rain poured out of nowhere. We didn't able to immediately found some spot to wait for the rain to stop, the reason why all of sudden I felt that I can't breath the usual. So, I decided to take off my mask for a while and breath as much as possible.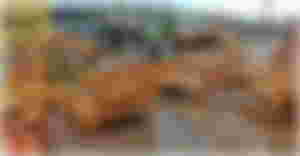 My mama then choose the one she likes, while I was felt a bit dizzy. I then felt that my head was heavy. I just pretended that there's nothing wrong me. Thankfully, I managed to do so. After choosing we went inside a department store and bought some foams and things needed at home then went back to the place where the ratan were being displayed. After tying it up in the motorcycle, we had lunch. Of course, not to brag but I was the one who payed for it using my BCH earnings that I withdrawn that day. Later on, we decided to went to our town. We actually bought the Ratan at Bato, Leyte and our town was Hilongos, Leyte. Then, papa bought my cousin along with our neighbor and bought some "Tuba." While they are at it, Mama and I again went inside the department store. I bought a pair of slippers and a floor mat. We also bought some viand for dinner. After that, we persuaded them to that we should get home.
While riding the motorcycle going home, the rain just get pouring. My mama and papa managed to got home safely but soaked in water while I just chose to take the side car along with my cousin. But still, I get wet because of "Salisi." (I don't know the English term. Lol. Raindrops ba yun???XD) After changing, I put some herbal oil in my forehead because I felt so cold. Fast forward, I was the unable to sleep immediately because, aside from a lot of noise outside, I cried. Early in the morning, I felt so warmth but still I toke a bath. After that, I felt that my ears got so warmth. I pleaded my papa to buy me some medicine for fever as a sort of immediate medication. But papa just forgot. Mama and I went again to town because the floor mat we bought was a not able to covered up the entire living room. Even I was a bit dizzy and chilled, I still managed to drove the motorcycle and arrived at town, safe and sound.
We went again to the department store and bought the lacking two and a half meters of floor mat. After that, we went inside the Rose pharmacy and bought some medicine for fever and also for my skin irritation or allergies. I bought Bioflu, Efficascent, White Flower, Flucinonide and BL. Then, we went to a meat shop and bought some "Kikyam," and decided to went home.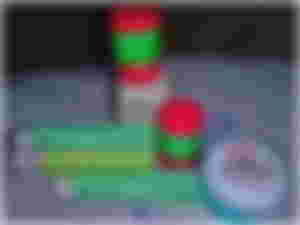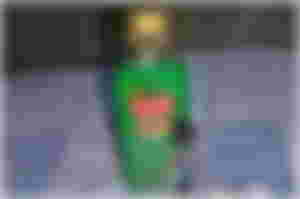 We arrived around 10:30 am. My mama and papa set the floor mat and arranged the sittings. I can't managed to move my body than the usual, so I just take some rest and waited for them to finished what they were at. Then, we ate our lunch. I toke the medicine afterwards. I also put some ointment in my arms and legs using the Flucinonide, while I used BL for my face. I just put a little amount anyway to avoid unnecessary side effects, especially that I have sensitive skin. (Char! Yayamanin ang balat pero mahirap pala, prone to sickness pa. Haha XD) Then I decided to take some rest. I was then waken up by my mama during the dinner time and then toke again my medicine and went off to bed.
I really just hoped that I will be fine for good. I'm tired being sick. :'(
________________________
"Don't become a hardheaded like me!"
"Mothers know best, so try listening to their advice and just follow."
"Eat nutritious foods, eg. fruits and vegetables and have a balanced diet, then do some exercise."
"Seek early medication to avoid getting sick for good."
"It's not about the money, because Health should be prioritized."
________________________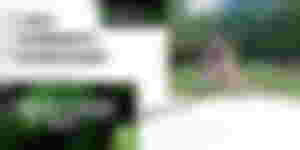 Thanks for you time in reading!📖
Praises be all to God!😇
08/26/2021