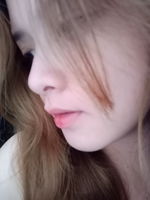 |#255| 1st Article of the Month
|05.01.2022 @2:43 PM|
Lead Image source: edited using Canva and Pixlab App
________________________
It goes up and down. Bitcoincash is not stable. Will it be stable? I don't think so.
Good day my dear brothers and sisters in this wonderful community? Happy First Day of the month! Its May 1 guys. Happy Labor Day to all of you. We are down to the fifth month of the year 2022 and so far, I can say that I'm seeing progress. May it physical, emotional, social, and even spiritual aspects of my life.
Last night, I had a hard time accessing my read.cash account. I think its because of the Internet connection. But I was a bit confused because when I accessed the other social media platforms, it runs smoothly. But why I can't access my read.cash? Because of that, I literally just spent the rest of the night watching videos on Tiktok and scrolling out in my Facebook. And around 10 pm, I decided to go to bed. Well, enough with that. I am writing this piece today because I wasn't able to do my monthly report yesterday. And here I am trying to do a recap of my April journey in this wonderful site.
If you have noticed, I made a lot of absences in the month of April. Like, I was not around for a day or two or even a week. Got an excuse during typhoon Agaton though. Other than that, I was not around for some issues regarding my personal life. I even got of idea of sharing it to you and yes, I am very much happy because I received a lot of helpful advices from you my dear read.cash fam. So now, let's do some recap of how my April journey went.
- I failed to achieve my target. My goal is to publish at least 25 articles but I end up publishing 19 articles only for the month of April. I experienced anxiety attacks, depression, stress, and boredom. There are times that I am so demotivated to do such thing of writing, to the point that I just chose to end the day without an article in here. Gladly, by the last week of April, I managed to get up and grind again.

- I failed to achieve my target, again. My goal is to gain at least $100 dollars but I end up gaining 0.2 or $63.26 dollars only for the month of April. Well, that's the result of my consecutive absences and continuous inactivity due to my personal issues. But still, that amount is more than enough for me. Gladly, I still can hold it for quite a long time because my mother said so. She said that I should start saving some of my earnings in here.
- Actually, I didn't set a certain goal about this one but let me just share my experiences about it. There were days that I can read at least 10 articles. There were also times that I end up reading lower than that. And there was a day that I've got to read, I think 20 articles. I didn't count it actually, but I can estimate it around that number. (Himala!)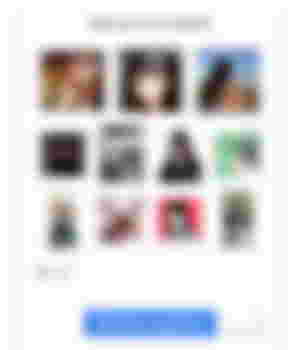 - GOAL ACHIEVED! My eleven sponsor's block are completely filled with such an amazing sponsors. I've got 13 sponsors in total.Shout out to my sister @alicecalope for the sponsorship renewal. I am Blessed!
- I posted an update regarding this one. I already renewed it all. Not that big amount though. But I hope that those I have given a sponsorship, they are happy. (finger crossed)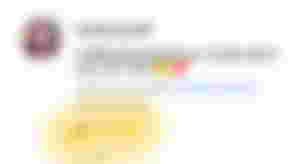 - This is awesome! I now gained a total of 423 subscribers. What a blessing it is to have all of you! You made my heart filled with happiness. Thank you so much for the subscription. That shows how supportive you are. I love you guys :-* (Hugs)
________________________
That's all about my side hustle goals, but what about the other goals I set?
- Its not as perfect as what I have expected it to be, especially giving myself a time for relaxation, a time to find peace of mind, and time to remove all the unwanted thoughts in my mind. There are moments that I can't control my emotions and I just ended up crying at night. But yeah! That I think could be just a kind of situation which can be considered as the way of God to test me. Challenge accepted! Even though I went through a lot of heartaches, pains, and stressful days, here I am, standing still.

"God is leading me somewhere. No matter how happy or sad I am. No matter what's going on in my life, everything is the way it is for a reason. I should have faith in His plans for me. I know God's got me!"
________________________
All in all, "Everything I've Got is More than Enough!" For almost a year being on this platform, I've got to learn a lot of things. I've got to met a lot of friends, wonderful friends. And with that, I should thank all of you for being so supportive and being a friend, especially those times that I badly needed someone to lean on. That goes the same to all the read.cash team, to @TheRandomRewarder and Sir @MarcDeMesel . Thank you for creating this wonderful site. You have changed a lot of people's lives in here for the better, and that includes ME!
Thank you for spending your time my read.cash family. Take good care of yourselves!❣️
________________________
I want to extend my deepest gratitude towards the people that keep supporting my works in here. To my avid readers, likers, subscribers, and upvoters. As well as my sponsors; (old, new, and renewed ones). Having you as my Readcash family and virtual friends, gives me the an immense sense of satisfaction. Thank for the love and support you have given to me. Thank you for being my everyday inspiration and motivation to keep doing this thing. Thank you for making my Readcash journey fruitful. May the Lord God bless us more fruitful days, months, and years to come!

See you in my next article!😊
xoxo(*˘︶˘*).。*♡
_______________________
"Last Day Grinding for this Month"