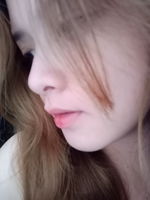 _______________________
_______________________
A wonderful Saturday evening to all of you my dear brothers and sisters in this awesome community. How's your day? Did you have your Saturday "gala" today? Mine? Well, as usual just at home, side hustling as well as helping out my mama for doing some house chores.
Yesterday was just one of my lazy days. Aigoo! I was struck by laziness again, to the point that I ended the day without an article. I don't even have the liveliness in me to do the thing of reading and leaving comments in other blogs. "My sincere apologies for that."
Anyways, as for today's blog I am more on talking about "money matters" and how it can save human life, even just a centavo. (Just my own thoughts)
Regardless the common saying, "Money is root of all evil," we can't deny the fact that money is of importance for all of us. Through the use of money, we can buy anything that we want, from our personal necessities and our household needs. And if I will have my opinion about the saying, I should say that "with the lack of money, evil takes place." I am referring to our "evil thoughts" which can lead us to do things in a wrong way. Some people scam others just to gain amount without exerting efforts for that.
Meanwhile, as for saving life, money is very much of use. Especially when it comes to medical treatments. As I go on listening to the radio last night, I heard someone asking for help. She asked some help for the surgery of her Aunt who is currently suffering a brain aneurysm. As what she said, they need at about PHp 600,000 or about $12,000 dollars for the surgery. I don't know much about this kind of condition but I think its the same as the late tiktok influencer I have known. So, after hearing it out, the radio commentator also help on reaching out to the listeners.
Among all the words he said, the one that really hit me to the bone are these, "Even a centavo can save life!" My papa even agreed to it. "Hindi naman daw kasi mabubuo ang kabuuan kung kulang ng isang sentimo."
While listening continuously, I heard the commentator acknowledged the people who donated some of their own money. Some donated PHp 200.00, others were PHp 100.00. There were also those who gave PHp 50.00, Php 20.00, Php 10.00, and even PHp 8.00 and PHp 5.00. Some donors even said that they didn't want to be mentioned. So the commentator did it, as requested. I even was touched by one of them saying, "I don't have much in my gcash right now, that's that only money I have and can give." Regardless if its true or not, I am still happy that even in a small amount they have, they can still share it to those people who are in need.
The show ended around 6 pm and all in all, the money they received reached over PHp 10,000.00 or $200 dollars. Not bad, right? Though the show has ended, still those who want to share can still donate.
________________________
Imagine, from small amounts from those who willingly gave their help, they have gathered that amount. "Kahit hindi pa siya nangalahati sa kabuuan na halaga, at least may pangdagdag na din."
How about you my read dot cash family? Can you give what you have even its the only thing that has left to you? As the receiver of that donation, will you look how huge it is? Or will you appreciate their kindness and generosity?
For me, it doesn't matter anyway. For as long as its from the bottom of their hearts, I can appreciate and will be happy enough to receive that.
That would be all for this blog fellas. Thank you for spending your time. Take good care of yourselves, especially your heart!❣️
________________________
My warmest thanks to all my avid supporters; readers, upvoters, sponsors (old, new, and renewed ones). It is my pleasure to have you and become my inspiration and motivation as I go on to this journey as an online writer and a blogger. Thank you for your undying love and support, and for showing how kind and generous you are. Thank you for making my read.cash journey a wonderful one. May this platform last for a long period of time and our friendship, may on virtual or not goes the same. May the Lord our God bless us more days, weeks, months, and years to come!
See you in my next blog!😊
xoxo(。♡‿♡。)
_______________________
_______________________
"Still be Grateful in your Little Wins and Achievements" https://read.cash/@renren16/still-be-grateful-in-your-little-wins-and-achievements-c1add8f8
"Trip to Southern Leyte" https://read.cash/@renren16/trip-to-southern-leyte-1b833c03
"Four Months Later" https://read.cash/@renren16/four-months-later-5b116420
"Hurray for a New Monday" https://read.cash/@renren16/hurray-for-a-new-monday-c1a5cda5
"Just Another Saturday" https://read.cash/@renren16/just-another-saturday-32649324