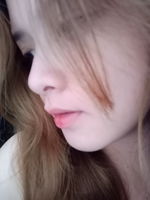 _______________________
Peace and good health be with you all for always!
Hello everyone, renren16 is here again with a new blog. How's your day? How's life amidst the shortcomings and circumstances happening around?
Last month, I felt a little frustrated with how my November ended with only few numbers I have accumulated. Of course, I was the one to be blamed for that. I am not very much active in all of my side hustles and became too emotional of how my real life was going on. Yes! I am pretty much affected with all the things happening around me, which greatly affecting my performance as a side hustler. But despite all of that, I am grateful and feeling blessed for I didn't end up with nothing.
As much as I wanted to hodl my earnings, unexpected situations meant to happen. Like I said, I am still unemployed and my only source of income for now is through side hustling in different platforms (not everyday) and my papa is the one who really supports our family's daily needs while mama do her duties as a housewife. Previous months, I have noticed that my papa was trembling with pain in his right leg and his back. My mama said, maybe its arthritis. But still, my papa will went up climbing to the coconut trees to gather the coconut wine or what we called, "Tuba." There were times that he was about to cry with pain but he will just rest for a while and climb up again. My mama on the other will keep on saying, "we should start raising a pig again." The problem is, my papa was not yet given with his daily wage for working as a mason and they have already told the owner of the pig to pay the amount on the scheduled time they have agreed with. Jusmiyo! The price of the pig is at PHp 4000 now or few dollars before reaching a $100, plus the feeds for it's food. They have planned to buy two pigs but I said that, we should just buy only one for now because we don't have enough budget for it. And they both agreed.
Six days before the scheduled time of the payment, my mama kept on saying, "Where can we find the money for us to pay the pig?" My papa said, "I will ask our sir Franky if he can lend us some money then?" I am just in my room at that time while listening to their conversations. (Marites lang ang peg ba. Hihi.) Few minutes after, I went outside and the two of them looked at me with a serious faces. Then my papa asked me to pay the amount and he will just pay it back when he receive his wage. I asked him when will it be and he told me on December 6, that was yesterday.
I don't want them to borrow money again, especially that we are about to pay all the debts we had from sir Franky. I want it to be fully paid already, so, despite the fact that the market is not so good or let's say it was red, I didn't hesitate to cash out all the BCH available in my wallet just to reach the amount they asked from me and I put some excess amount for I am out of money too. I sent my BCH from my Bitcoin wallet to my Coinsph wallet. I also converted my earning from Hive.

Good thing, that I still have a remaining BCH in my Coinsph wallet from my October earnings, so I added it up two.

The transactions ran smoothly except to my Hive earnings. (I will just make a separate blog for this.) I was able to transfer the amount, all of it to my Gcash and cashed it out. I payed Php 10 pesos transaction fee from Coinsph to Gcash and another Php 80 pesos as a fee for cashing it out. If I just cash it thru ML remittance center, I could save up some more but I didn't went to town due to my abdominal pains brought by my period, so it left me with no other choice and told my parents to get the money from ate Ann (my godfather's wife), because she was the one who received the payment for me to cash out the money from my Gcash.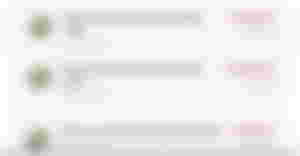 Yesterday, we welcomed the pig in its new home and successfully payed its price.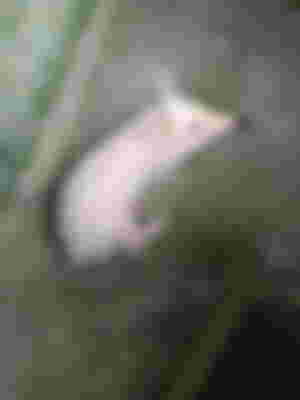 _______________________
All thanks to Bitcoincash and of course, to all the wonderful users of this platform for giving me their upvotes in all of my blogs. In may not as big as others but as what said yesterday, "Big things starts with little ones." I owed a lot to this platform. I can mention only few like "sir Bob" who have given me quite the big upvotes in each of my recent blogs, "TheRandomRewarder," "sis Alice," "mareng Ruffa," "Itsfarah," "LeonaReed," "sis BCH_LOVER" and all other users who have given me upvotes, I am so much blessed to have and met you in here.
Truly, Bitcoincash is a Life Saver!
And as for that amount I have given to my parents, I will not ask them to pay it back, it will serves as my early Christmas present for them.(winked)
For now, I am trying to hustle more and more to gain another Bitcoincash and start hodling it again for future purposes.

That would be all for this blog. Thank you for spending your time my read.cash family!
________________________
With all sincerity and a pure heart, I humbly give thanks to all of you my read.cash family. To my avid readers, upvoters, subscribers, and commenters, thank you for the support and by exerting your time and effort to read my blogs. I valued every little things you have done for me. Thank you for you have made my writing journey on this platform wonderful from the beginning up until now. You are my inspiration and motivation to keep up and to showcase this talent of mine with all the best I can and have. May this platform last for a lifetime and more writers to come and be inspired to become a content creator.
________________________

________________________
PREVIOUSLY PUBLISHED ARTICLES:
"To my Secret Santa" https://read.cash/@renren16/to-my-secret-santa-2b975397
"Placed at Third" https://read.cash/@renren16/placed-at-third-cee3dc2f
"The Fourth Day ft. Forty uppers Basketball game" https://read.cash/@renren16/the-fourth-day-ft-forty-uppers-basketball-game-1b16f455
"If only I have Money" https://read.cash/@renren16/if-only-i-have-money-db76c570
"On the Second Day" https://read.cash/@renren16/on-the-second-day-4d8c1f37
________________________
________________________
Blog Title: "Bitcoincash is a Life Saver"

Author: @renren16