"An Event to Remember"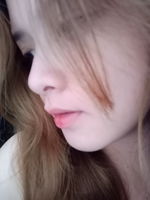 Ohh, is to too late now to say "Sorry?" Co'z I'm kind of late to give you an update regarding the activity or an event that made me busy this past few days. Please don't get mad at me.
Okay, enough with that...
Good day my wonderful, lovely and handsome read.cash mates! How's your day? About mine? Uhm...I'm not so sure if this day will give me some of kind of good vibes but hopefully, it will be filled with good news. (manifesting)
So, what is my reason for writing this blog? Of course, if you happen to see my thumbnail or even the title itself, I bet you have an idea already. And without any further ado, let me take you to my world...
_______________________
Supposedly, the Linggo ng Kabataan will be culminated last Friday, October 14, 2022. But due to a heavy rain falls and a sudden brownout, it was postponed. Even our games were postponed too. The next day, it was sunny day Saturday, the SK Chairperson informed all the participants (the athletes) that we will continue the remaining games so that during the night, we can culminate the event. Everyone agreed except me because of the hot weather. I can't keep up when its too hot outside. But the decision was majority, so, I ended up playing still.
We played the Championship game. I was so disappointed at myself because I missed a lot of spikes and even my serves. "Nagkalat talaga ako sa laro namin na yon." At the end, "Team Nanays" won and placed the first while us, the second. As for my papa's team, they became the over all Champion. "Congratulations my dear Papa." (Celebrating)
Around 7 pm, the youth including the older ones prepared their selves for the "Boodle Fight." That was the main highlight of the culmination program. Due to rain, we waited for a couple of hours before the program started then. The program was started with a prayer then followed by the singing of national anthem. Then one of the barangay officials gave us a short speech. After that, the SK Chairperson said that everyone should gather in the center for the partaking of food. After a count of three, everyone picked their foods, ate and this was how it looks like;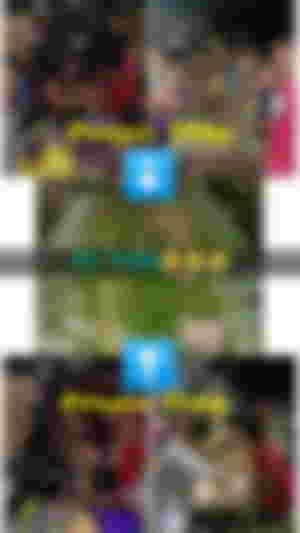 After eating, some group of youth rendered us a dance presentation and followed by the announcement of winners and giving of prizes. Then a disco follows up until 3 AM. As for me, I went home around 11 pm because I chose to spent some time with Rhed but regardless of that, I still enjoyed dancing for a short period of time.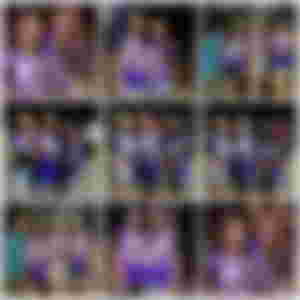 The Sk Chairperson announced during the night that we will be having a "Clean up Drive." And around 9 AM (Sunday) the activity started officially.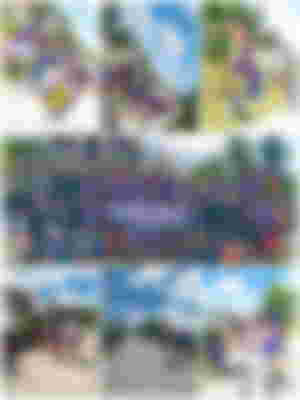 After the activity, all the athletes had their moments to take some photos as a remembrance and as well as a documentation for the reports to be submitted at the Municipal Office.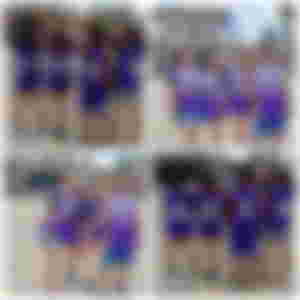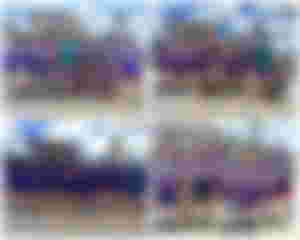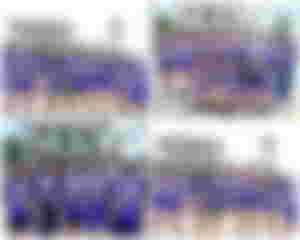 _______________________
It was an event to remember. Aside from the prizes and all, seeing the lovely faces of my co-athletes made me so grateful the once in my life, I have been part of this momentous event of my youthful days. "Thank you Lord for letting me experience all of these."
That would be all for this blog fellas. Thank you for your time. (Hugs and Kisses)
_______________________
My warmest thanks to all my avid supporters; readers, upvoters, sponsors (old, new, and renewed ones). It is my pleasure to have you and become my inspiration and motivation as I go on to this journey as an online writer and a blogger. Thank you for your undying love and support, and for showing how kind and generous you are. Thank you for making my read.cash journey a wonderful one. May this platform last for a long period of time and our friendship, may on virtual or not goes the same. May the Lord our God bless us more days, weeks, months, and years to come!
_______________________
Blog Title: "An Event to Remember"

Author: @renren16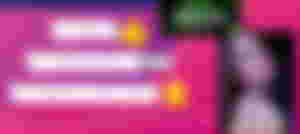 _______________________
PREVIOUSLY PUBLISHED ARTICLES:
"I Landed on Hive" https://read.cash/@renren16/i-landed-on-hive-c3ef39f3
"Postponed" https://read.cash/@renren16/postponed-94925b6f
"Spike it Like a Pro" https://read.cash/@renren16/spike-it-like-a-pro-704a43b5
"Waiting for Finals" https://read.cash/@renren16/waiting-for-finals-8827cf73
"Monday yet Ordinary" https://read.cash/@renren16/monday-yet-ordinary-fb4406b5
_______________________