Alternative Source of Light!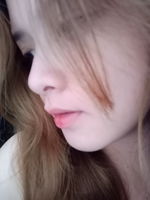 Draft Written: 01/10/2022
6:50PM|01.11.2022#163|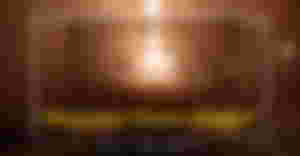 Good day fellas? How are you today? How's life in the midst of pandemic? How about after the typhoon? Have you overcome it all? Do you still find the courage and strength to continue life despite the life's challenge that most of us had faced today?
This blog talks about our means of light. I mean our source of light during the night after the destructive strike of typhoon "Odette" in our place. For all you know, we were affected also by the said typhoon. Our source of income, which was the production of coconut wine, or the so-called, "Tuba." Many of the families in our barrio felt the same way, especially those who really are depending their daily needs through this. Gladly, my papa also have a side-line job, which is carpentry. Still, he managed to provide for our family, of course, alongside with the support of my mama. As for me, I am glad to know, that now, I can access my read.cash account and can publish articles, while waiting for a new opportunity to come at me. ("2022, Please naman oh!🤞") Well, actually, I need to exert an extra effort have a signal, because the signal in our barrio is not stable yet.
Going back to the main topic, I was kind of ignorant when I first knew about this thing. It was then two days after the typhoon when I learned to make my own "oil lamp". Actually, its not my first time seeing this thing. I just, maybe, didn't bother myself to make one, especially when we experience a sudden brownouts. We were used to have a "kerosene lamp" instead. And now a days, the price of the kerosene is quite unimaginable. Lol.XD. Well, let me say, "over-priced". But we don't have a choice, we eventually need to buy some of it.
One time, MGD and I went to town to buy some kerosene for our lamp. We also went in there to buy some food as for our dinner that day. And then, we passed by a vegetable stall where the owner place a glass in the center. We bought some vegetables and spices. And I whispered MGD if he can ask the stall owner about the thing I saw. I left MGD in there and look for another stall to buy some fruits too, without knowing that he eventually asked that stall owner on how to make it. He called up for me, and say, "Mhie, we have to buy some salt and oil. As well as, cottons." I just smiled and nodded.
After that, we decided to go home. But before that, we stopped by a gasoline station to buy some kerosene. We also bought some gasoline for our motorcycle. We spent few minutes looking for a gas station, but we failed to buy the kerosene because its not available anymore. And so, we left with no other choice but to try the thing of making the "oil lamp".
We arrived past 4:00 pm at that time. While my mama was busy preparing for our dinner.(Pretty early than the usual, because of brownout.) MGD and I decided to tried it out. I looked for unused glass. Actually, it is an empty container of nescafe. Hehe. MGD prepared the other need materials; "salt, oil, cotton, and the lighter.
Procedures:
First, we make sure that the glass is clean. Then we put the salt. A half of the glass container will do, as what the stall owner said. Second, I rolled some cotton and put in the salt. Make sure that it will not all covered with salt. And lastly, put some oil, but don't let the cotton be soaked directly with the oil. Eventually, the cotton will be wet of oil slowly. Just let it set for less than a minute before you lit it up and your done! You have your own oil lamp.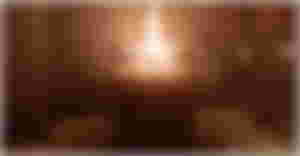 We started using it as our lighting at night. We alternately using it with the kerosene lamp, especially because it really require a lot of oil too. But, I hope and pray that the electricity will be back so soon in our barrio, same is through with the other places that were affected by the typhoon.
That's it for this blog my read.cash fam! Well, I know some of you here are familiar with this topic already, but still, I do hope that you enjoyed reading it and for those who are new to my wall, its my pleasure to meet you here in read.cash. And mind you, pangalawang article ko 'to today, nawa'y magtuloy-tuloy ang pag-publish ko. Bawi-bawi sa mga naiwan, dahil sa bagyo.Haha..
Thank you for reading!📖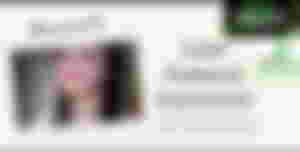 Lead Image source:
captured and edited using Pixlab App
________________________
I would like to extend my deepest gratitude towards the people that keep supporting my works in here. To my avid readers, likers, subscribers, and upvoters. As well as my sponsors; (old, new, and renewed ones), I thanked you all. Thank you for making my read.cash journey fruitful. And, thank you for our virtual friendship. May the Lord God bless us more fruitful days, months, and years to come!🥂❤️
_______________________
xoxo:-*