"To what roads have I come walking on unknown paths!"
The streets of my city are getting vacant day by day. Millions of people are leaving this city, going back to their hometowns to celebrate Eid. During every festival I see this journey, and experience this journey; it's a surprise that this is not the 'home' of many.
Living in a rented apartment, I too never call this my home!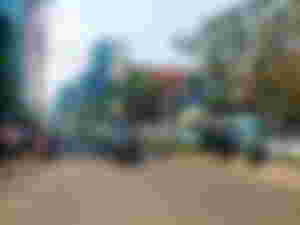 This is a very uncommon view of our crowded city. But good that we got to experience this. As this year I'm not going to my hometown, have to do some work here so I will get to see the empty streets of this capital for another few days.
Yesterday, I headed to the bank. But to my surprise, there's already some temporary animal market on the road. I got to see many cows and goats in random places. You may have known the ritual of sacrificing animals during our religious festival.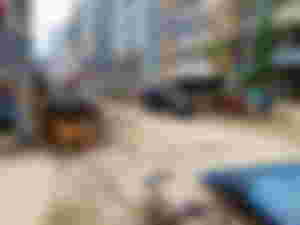 It felt like I don't know the same old roads anymore, everything is changed and occupied by the temporary market.
And the caretaker of the animals was sleeping or resting over the road. They don't bother about any comfortable bed or anything; just some sleep.
Seeing this whole 'view' in the middle of the capital city felt like something really out of the boundary.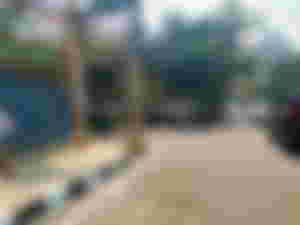 I'm happy that finally, I could reach my destination. To be honest I was feeling a little scared to walk through all the cows. They are in a rope but I don't know I always feel uncomfortable around animals.
Again I had to face the same while coming back home. But this temporary market will last for only another few days. Sunday is the big day - our Eid, after that the city will go back to its old view.
Till then, peace out.