This will not happen to me.
Just today I saw a report on the Tv about a horrible road accident. The whole family went under the truck while passing the road. The mother was nine months pregnant, her belly squashed in the accident, and the child was delivered over the road.
Can you believe that? Doesn't it sound like a horror movie?
I'm feeling really unsettling after watching the news. All I could think is, this could be me. Yes, I know we all like to fantasize about certain situations but on the other hand, deep inside we believe this will never be 'me'. We always like to believe that will never happen to us, right?
That family must think that as well.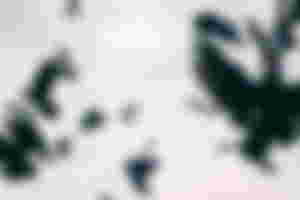 Nothing is in our hands.
We can change our life for sure but we can't guarantee. Just a few days ago I have shared I'm going through some crisis as well which I never thought I would. But see, I have nothing to do with it rather have to think of ways to go through the situation. Yes, I know, the family who died in the accident today, their situation is much different from mine, maybe from you.
But we are all the same.
There are ups and downs.
We never know what will happen.
We only can do our best and expect to happen what we want.
But there's no guarantee.
And that's the truth.
I was talking about this with my mom the other day. She was furious when she got to know my thought process. Maybe I'm becoming a sadist or I don't know, maybe I'm a realist that's why. So what I said to my mom is, that there's no guarantee that I would live until her age, as gracefully, without having much trouble like a health crisis or financial instability. I don't know, I always feel like something will happen and that would take away my happiness.
That's why I feel the pressure to learn to build my happiness with nonmaterialistic things. It's like a backup plan that would help me, probably. But there's no guarantee.
Well, this thought process is messed up; I know. But I can't help myself but think about the odd things. Like the people in the war zone, they never thought they would die like this, they will lose their family or live a life like this...
This will not happen to me and some bad things will happen to me - I'm trying to find a peaceful ground in between.