My favorite one-pot Tofu Noodle soup recipe 🍜🍜
Noddle comes next to rice if I say about my comfort food. Especially noodle soup is a must when I feel down. A hot and spicy noodle is enough to boost my mood!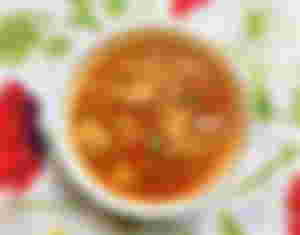 The best thing is, that I can always come up with something new. There are so many things we can add with noodle soup, probably there's no limit, no?
This one recipe that I'm going to share is what makes it more enjoyable because of tofu. If you are in a hurry or feeling lazy, don't feel like spending much time on preparing chicken or other things; add some tofu. lol. It's quick, easy, and enhances the taste instantly.
Spoiler alert! This recipe is not the traditional one but a kind of 'deshi'. I make it as per my own taste, you can change the recipe as per yours. There's nothing to worry about. Also, you can make it in one pot or you can cook the tofu and noodle separately.
Let's see the simple recipe.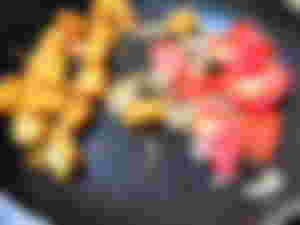 Mix the tofu with a pinch of the slat, chili powder, and some mixed spices/herbs. Fry them on both sides in the pan.
Keep them aside in the pan. Then add some onion and tomato slices on the other side.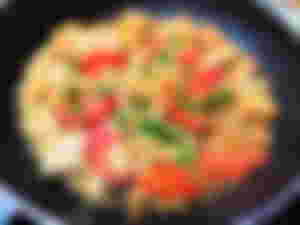 Cook them for a minute, then add the noodle and some green chili.
You can add any type of vegetable you want, also adding some spring onion will enhance the taste.
Then add some hot water to the pan, pour the spices that come with the noodle packet, and put a lid on. It will take a couple of minutes to cook.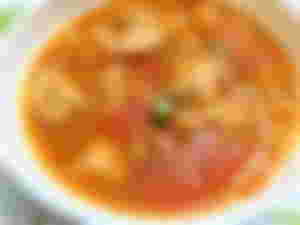 Serve it hot and enjoy.
That's how simple it is but the flavors are intact on the tofu.
It's kind of like a bachelor's food to me because this used to be my go-to recipe when I was in university, sometimes with tofu and sometimes without.
You can share with me your favorite tofu noodle recipe. I will give it a try next time. Who knows, probably it will become my next favorite!